Interview
Lionel Shriver: 'Two-thirds of coronavirus fatalities would have probably died within the year anyway'
Speaking to Charlotte Cripps, the author of 'We Need to Talk About Kevin' lashes out at the response to the crisis, and agonises over the possible downfall of Britain and America. She also explains why she's written an 'incompetent diversity hire' character into her latest novel
Tuesday 05 May 2020 10:14 Comments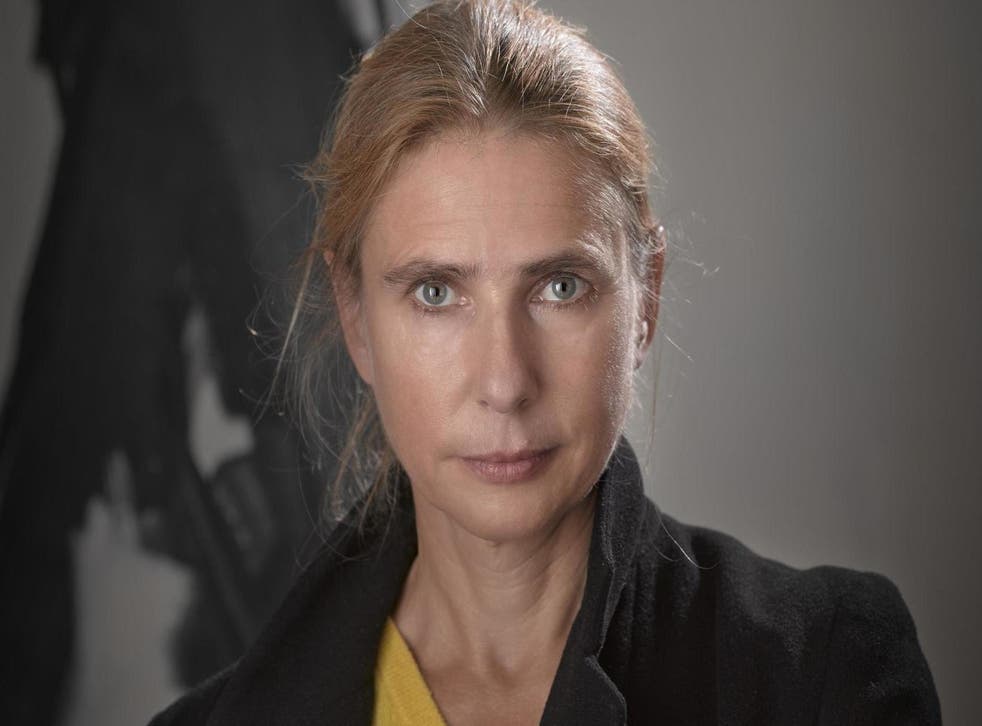 Lionel Shriver is talking to me from her home in London during lockdown. And she's not mincing her words about the coronavirus crisis, nor the economic damage that the government's preventative actions will cause. "The numbers are not high enough for these kinds of destructive measures," says the outspoken American author of the 2003 novel We Need to Talk About Kevin. "Especially since two-thirds of the fatalities would have probably died within the year anyway."
Shriver is "in agony", she tells me, about the possible implosion of the UK. "If this carries on there aren't going to be any airlines – this is an island."
She has already written about an economic crash in her 2016 novel, The Mandibles: A Family, 2029-2047, in which people are stockpiling toilet rolls before eventually running out of food.
Does she think there are uncanny similarities between what is happening now and in her book? "I say this with a heavy heart, but in The Mandibles the US economy falls apart in 2029. I think I was nine years too late."
Shriver, now 62, is in lockdown in the "rubbish end" of Bermondsey, where she lives with her jazz drummer husband Jeff Williams and is "splurging on tulips" to brighten up her home. She is also staring down the barrel of a knee replacement. She had to stop running three years ago. Now she makes do with high knees interval training on the carpet. It all makes sense, then, why her latest easy-to-read novel is a satire of today's cult of exercise.
The Motion of the Body Through Space, which is out on 7 May, is about a marriage pushed to the limits when an ageing husband, Remington Alabaster, 64, suddenly dons lycra and starts running in orange trainers, before he sets his sights on a triathlon. Will the marriage survive?
His newfound obsession with extreme sports taunts his wife Serenata Terpsichore, 60, who finds him "unbearable"; "Now her beloved husband had joined the mindless look-alikes of the swollen herd," Shriver writes. For Serenata, it's "cruel timing" and a "violation of her territory"; she's had to give up running because her knees are shot to pieces. Sound familiar? "Though at least I've finally escaped the great mass of morons chugging alongside who all think they're so f***ing special," Serenata decides.
The novel is a "little tortured" about its subject matter, says Shriver, who admits to being dependent on exercise.
"If I had to stop, it would plunge me into depression," she says. "I'm not looking down on others, I'm part of the problem. I am examining myself, as well as the rest of the world. It's not as if I'm anti-exercise – I think it is really important… for some people, it is the centre of their lives."
But, she says, "I'm dubious that it is a very good, long-lasting answer to purpose in life. The last thing I want to be remembered for is how many star jumps I did."
As the drama unfolds – you think Serenata might murder her husband, but no such luck – Shriver tries to bring a light touch, she says, to "petty" identity politics, diversity, and cultural appropriation. "I do think there is a lot of comedy to be had in all this super-sensitivity."
Shriver has had her fair share of run-ins with controversy. In 2016, there was outrage when she said in a speech at the Brisbane Writers Festival that she hoped the concept of cultural appropriation was a "passing fad" while defending her novel, The Mandibles. There were a couple of accusations of racism and cultural appropriation for its depiction of Latino and African-American characters. These days, to even include them as characters at all is considered by some as cultural appropriation. "For me to write a black character is a form of stealing," laments Shriver.
Then, in 2018, she was booted out as a judge from a short story competition run by Mslexia magazine, when she criticised Penguin Random House's push for diversity as a box-ticking exercise.
She wrote in her Spectator column: "We can safely infer [from PRH's new policy] that if an agent submits a manuscript written by a gay transgender Caribbean who dropped out of school at seven and powers around town on a mobility scooter, it will be published, whether or not said manuscript is an incoherent, tedious, meandering and insensible pile of mixed-paper recycling."
What does she make of the debate now?
"I'm not anti-diversity – but I don't like quotas. I admit it, I made fun of it, and you are never meant to make a joke around diversity, but I did," says Shriver.
It's no surprise, really, that Shriver's latest book is taking things even further, ticking all the wrong boxes and prodding at "various silly comical super-sensitivities" like a matador does at a bull that might tear him apart.
Serenata is getting stick online for her accents in audiobooks that she does for a living. ("It's kinda not so great for white readers of audiobooks to use accents. Especially of POCs," her cleaner Tommy explains.) But Serenata – much like Shriver herself – is flabbergasted. "Let's get this straight. I'm now supposed to deliver the dialogue of a coke dealer in Crown Heights as if he's a professor of medieval literature at Oxford. 'Yo, bro, dat bitch ain't no better than a ho, true dat.' She'd given the line an aristocratic English snootery…"
Shriver has even "deliberately" put a couple of black characters in her new book. Why? "Because I could and because I should be able to do so," she says earnestly. "I should not be hesitating to create characters different from myself if I feel that is what the story requires."
She is, however, bracing herself for backlash – highly sensible I'd imagine – for the creation of "an incompetent diversity hire" character. "It is something you should never do. I realise that." It's what she calls "politically, the most daring thing the book does" when the African-American character Lucinda Okonkwo becomes Remington's superior at the Department of Transportation (DOT).
Is Shriver just being deliberately provocative because she feels she has a target on her head?
"While I enjoyed crafting that scene, I am not looking to be attacked for it. That is not my intention. I think it would be a pity if critics zero in on that exclusively as it is not the primary focus of the book."
She also had a lot of fun with Remington's tribunal scene. When he briefly loses his temper and slams his hand on Lucinda's desk, HR want to turn it into a racial issue. It spirals, and he gets dismissed from his post at the DOT for violent assault, racism and sexism – "just because she was black and female".
How does Shriver justify this political subplot turning up in her sports saga? It's simple; she needed a backstory that would help to explain Remington's need for this sudden obsession with endurance sport. "He needs to redeem himself – he's been humiliated." But while critics will argue that it's insensitive to those genuinely fighting inequality, she hopes it makes her novel feel "current" in its examination of what it's like to be a straight man in America right now.
"I've always been inclined to sympathise with people you are not meant to sympathise with," says Shriver.
We Need to Talk About Kevin depicted a mother coming to terms with her son, who has gone on a murder spree at his school. It was rejected by 30 publishers in the UK before it found a home. It was her "make or break novel" and was adapted into the acclaimed 2011 film starring Tilda Swinton. But Shriver didn't feel the film was as easy to follow as her book. "I was frustrated that it wasn't made in a more accessible way. I just had a problem figuring out what was going on."
She is the author of 15 books, including her first short-story collection Property in 2018. One of her later works, Big Brother: A Novel (2013), was inspired by her brother, who died of complications due to obesity. In So Much for That (2010), she took a shot at the US health care system.
Shriver was born in North Carolina, America, in 1957 into a deeply religious family. Her father, Donald, was a Presbyterian minister. After graduating with a Master of Fine Arts from Columbia University, she moved to Belfast aged 30, to write her third novel.
She stayed there for 12 years and wrote the book Ordinary Decent Criminals in 1992, about a love affair set in turbulent Northern Ireland. Her promiscuous on-off Irish boyfriend, whom she had left behind in New York inspired the spiteful lead character Farrell O'Phelan.
40 books to read while self-isolating

Show all 40
"It was an absolutely catastrophic relationship but I got something out of it – my book," she says. "Like many women, I had absolutely terrible taste in men. I didn't get my act together until I met my husband, who I married in 2003."
Shriver explored her own decisions about whether to have children or not in the Orange Prize-winning We Need to Talk About Kevin.
"It helped me explore the risks of motherhood – you don't know who is going to rock up! When I finished the book, I realised motherhood was not for me. It's a crapshoot. It was a gamble I wasn't willing to take."
How does she feel about always "sticking her neck out" and the new book? "I sometimes feel a little vulnerable, but I try not to let it get to me," says Shriver. "I don't think the readers are going to go bananas, it's the critics."
The Motion of the Body Through Space is published by Harper Collins on 7 May
Register for free to continue reading
Registration is a free and easy way to support our truly independent journalism
By registering, you will also enjoy limited access to Premium articles, exclusive newsletters, commenting, and virtual events with our leading journalists
Already have an account? sign in
Join our new commenting forum
Join thought-provoking conversations, follow other Independent readers and see their replies