Literary Trumps: Crowdfunding a publishing revolution
The rise in crowdfunding projects seems unstoppable. Alex Johnson reports on the experience of whipping up support for his own creation.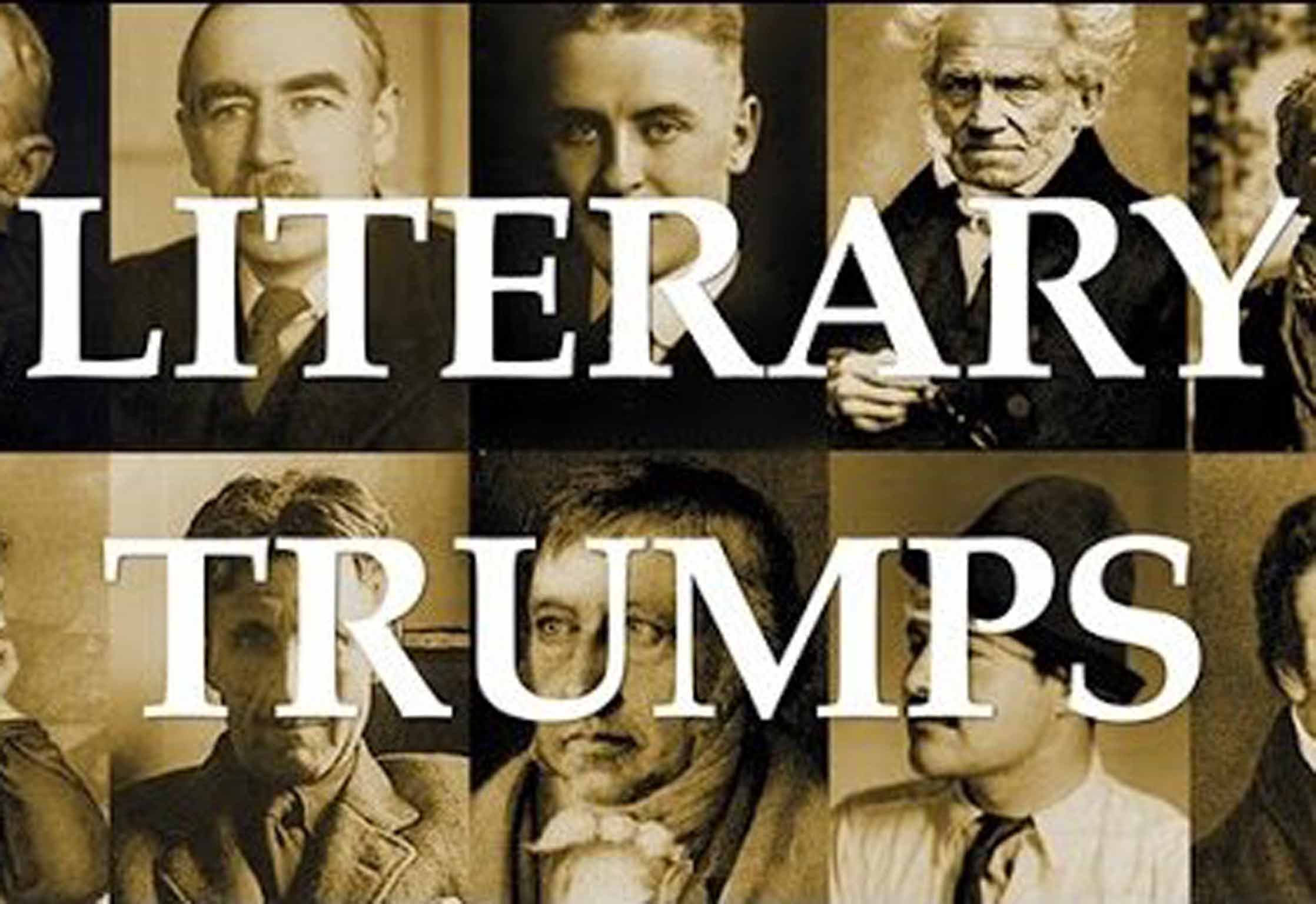 These are strange times for the book. Technology now enables us to shrink an entire personal library onto an electronic device the size and weight of a single paperback. Yet at the same time, it is also bringing back one of the most old-fashioned ways of funding how books reach readers.
I published my first three books along recognisably conventional lines – I wrote them, my publisher printed them, bookshops sold them, I got a cut of the profits. But my most recent project – a card game called Literary Trumps in which writers such as Enid Blyton and Leo Tolstoy go head to head in categories such as 'quotability' and 'speed' – is being generated in quite a different way. It is being crowdfunded via specialist publishers Unbound.
Crowdfunding is very much the flavour of the month, whether it's financing maternity leave in the USA or the building of the Otter Farm kitchen garden school in Devon. And indeed the idea of crowdfunding a book is nothing new – Mark Twain sold 40,000 copies of Huckleberry Finn by the 'subscription in advance' approach, while patrons were key to ensuring works such as Samuel Johnson's dictionary made it into print.
Unbound works in a similar way, selecting books (or in my case, something bookish) they feel deserve to see the light of day, then working with the author to encourage financial pledges from hundreds of individual patrons. There are no advances or royalties, but there is a 50-50 profit share with the author. So far they have funded 140 books – including the Man Booker Prize longlisted The Wake, and Letters of Note which has sold over 100,000 copies in the UK - and raised more than £2 million in pledge revenue. A joint venture with Random House means that the books also make it into shops.
But this success is only possible thanks to the myriad new ways we now commonly communicate with each other. Attracting the hundreds of supporters needed to make sufficient online pledges to get the work into print means spreading details of the project far and wide, harnessing the international power of Twitter, and Facebook, email and blogs, online communities everywhere.
It's not only a timeconsuming job, it's one that requires a deft touch. Swamp your friends and contacts with constant pleas to fund your work and you risk turning people off and away. Fail to mention it widely enough and you simply won't raise enough cash.
When it does work, there's a marvelous feeling of genuinely building a relationship with readers. I'm always grateful to everybody who forks out their hardearned money to buy one of my books, but every time a new pledge for my game comes in, it feels like an old-fashioned personal connection has been made.
You can pledge for Literary Trumps at unbound.co.uk/books/literary-trumps
Join our commenting forum
Join thought-provoking conversations, follow other Independent readers and see their replies