Louisa May Alcott: Five things you might not know about the author of Little Women
Alcott would have been 184 today
Roisin O'Connor
Tuesday 29 November 2016 10:51 Comments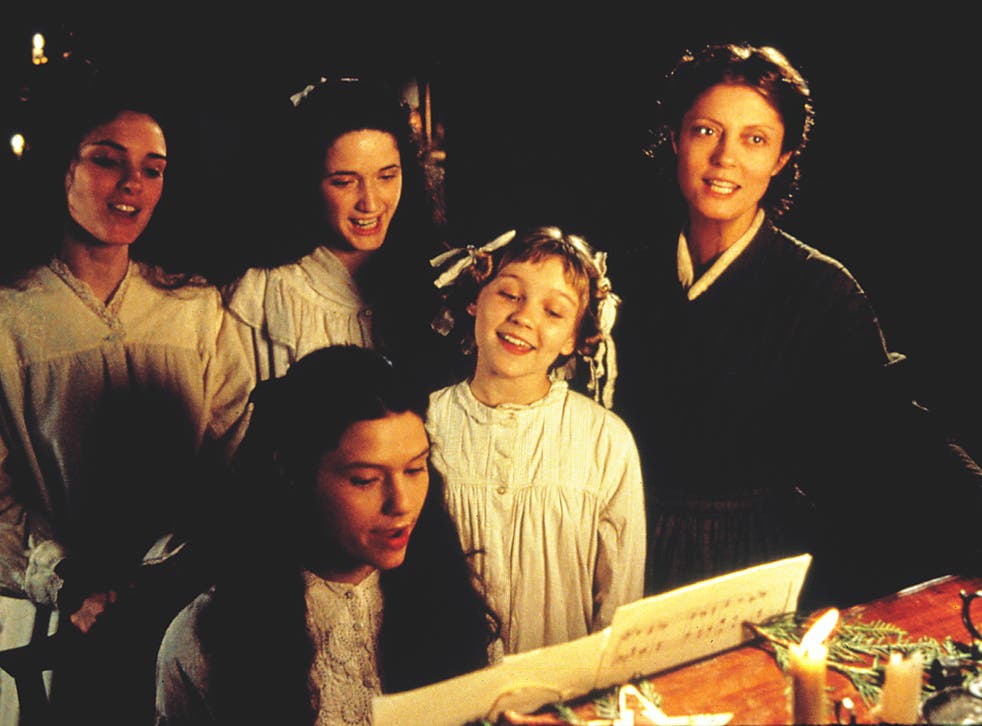 Louisa May Alcott's 184th birthday is being celebrated in a touching Google Doodle.
The American novelist and poet - born in Pennsylvania in 29 November 1832 - is best known as the author of the novel Little Women and its sequels Little Men and Jo's Boys.
Here are five things you probably don't know about her:
1) She didn't actually want to write Little Women
Alcott began writing what would go on to become her most successful novel in May 1868. She was writing literature and pulp fiction when Thomas Niles, who was the editor at Roberts Brothers Publishing, asked if she would be interested in writing a book for girls.
Unfortunately for Niles, Alcott wasn't so keen on the idea - at the time she was busy writing passionate, sensational stories under her nom de plume A. M. Barnard. Instead Niles went to her father Bronson Alcott and offered him a publishing contract.
Once Alcott knew that her father would have an opportunity to publish a new book of his own work if she wrote her own story, she caved into the idea.
2) Little Women took her 10 weeks to write
Aged 35, Alcott confided in her journal that although she was working on the book, she did not "enjoy this sort of thing", because she "never liked girls nor knew many, except my sisters; but our queer plays and experiences may prove interesting though I doubt it."
Well, it did prove interesting. Alcott's romantic elements of the plot, her direct literary style and down-to-earth nature, turned the book into an immediate success. Published in October 1868, a sequel was already in the works, and since then - neither book has been out of print.
3) Much of Little Women is semi-autobiographical
Alcott used her sisters' lives and childhood memories to create much of the story and detail in her novel. She is Jo, the bold girl who is desperate to escape the Victorian entrapments of her sex, and who longs to do "daring things".
The 12 best colouring books for adults

Show all 12
4) Alcott refused to marry Jo to Laurie
While you may think they were destined to be together, Alcott, who never married herself and was a staunch feminist, wanted Jo to remain unmarried as well.
While she was writing the second half of the novel (it was published in two parts), fans began clamouring for a marriage announcement between Jo and Laurie. But Alcott wrote in her journal: "Girls write to ask who the little women marry, as if that was the only aim and end of a woman's life. I won't marry Jo to please anyone."
5) Laurie was probably based on a Polish musician called Ladislas Wisniewski
There are many suggestions as to whom Alcott's 'boy next door' character Laurie could be based on, but biographer Harriet Reisen thinks it was most likely to have been Ladislas Wisniewski. Alcott met him in 1865 while she was in Europe, and a flirtation developed (she nicknamed him 'Laddie').
They ended up spending two weeks together in Paris, alone. It's difficult for biographers to work out quite how far the affair went - Alcott later crossed out the part of her diary which referred to the romance, and wrote in the margin: "Couldn't be."
Register for free to continue reading
Registration is a free and easy way to support our truly independent journalism
By registering, you will also enjoy limited access to Premium articles, exclusive newsletters, commenting, and virtual events with our leading journalists
Already have an account? sign in
Join our new commenting forum
Join thought-provoking conversations, follow other Independent readers and see their replies