Marian Keyes: The author on her pre-approved Christmas, true love's parking implications and living in the moment
The works of the bestselling Irish novelist include 'Watermelon', 'This Charming Man' and 'The Mystery of Mercy Close', and have collectively sold 25 million copies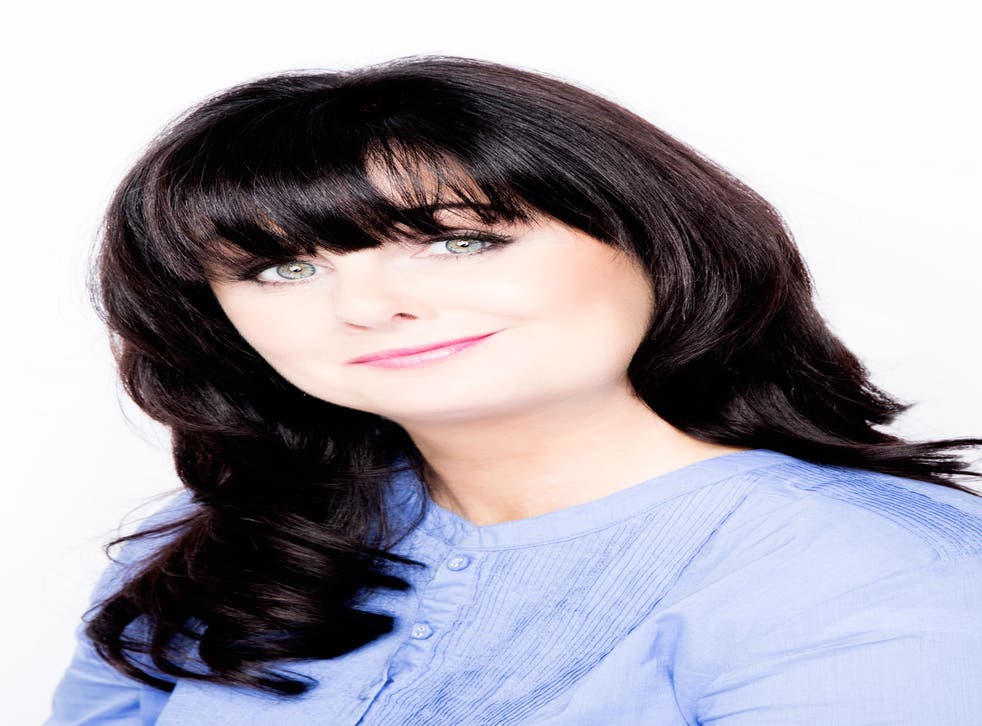 I've bought my husband the same Christmas gift for 10 years It's a membership to a cheese club. It's not a mind-blowing present, but he loves cheese, and every month, four new cheeses are delivered to the house. This year he asked me, "So what am I getting you?" And I said, "It's grand, I've already bought it, but I need to wear it a couple of times before Christmas, then I'll give it back to you to put in a box and give to me on the day." We're pragmatic about it!
I'm breaking with tradition this year My mother always has the five of us [children] to hers for Christmas. So there she is, cooking a turkey from 5am that no one wants, while we're all trapped in a roasting-hot house, snacking on our own weight in selection boxes. This year, I, my husband and our friends are instead going for a walk in the hills with turkey sandwiches, mince pies and crackers. People will be aghast!
When you're an addict, Christmas feels like permission to get wrecked Most things can be twisted to justify why you need to drink. I know it sounds mad but these days [as a recovered alcoholic], the festive period makes me feel grateful: I feel sorry for all these people under pressure to cane it every night through December while holding down a job.
Love is having coffee made for you in the morning My husband is not a flower buyer, but he's so aware of my needs in all the little ways: he'll set up our TV to record my favourite Scandinavian crime dramas without my asking, and he set up a parking app on my phone, and on a day when I didn't have the right coins, I was so grateful for it. I'd far rather that than him just buying me a diamond bracelet every Christmas.
What doesn't kill you makes you different When I was ill with depression [experiencing a nervous breakdown in 2009], I found it impossible to go back to being the person I was. After what I'd been through, I had an insight into pains that were so shocking and awful that a certain innocence went. It was like I had visited an awful country that I didn't know existed – and I don't want to go there again. Paradoxically, now it makes the good moments so much more precious; I jump on bursts of joy, like being with my niece and nephew. But it took me a while to get there, this mindfulness, and I still fear that this poisoned, toxic thing might happen again.
Some of my early relationships were pointless I don't want to be mean, but we had nothing in common apart from adrenalin. I used to think that door-slamming, passionate rows indicated a powerful connection at work. In one case I was convinced he was the one – that he'd act like a human Polyfilla and fill in my incomplete bits – but we were not capable of being kind to each other. I've learnt that love grows slowly over time, and while kindness sounds very dull when you're in your twenties, it's the thing I value in my husband.
Social media transcend borders They say social media stop people from communicating, as we're now more likely to have our face buried in a phone. But I think that's not the case – it's a way of expanded communications and I feel very connected to people via Twitter: folk in London or Glasgow, or in Ireland where I live, are all watching Strictly Come Dancing, and finding out that the person from Glasgow is feeling the precise thing I feel makes me feel I'm part of the human race.
Marian Keyes, 51, is a bestselling Irish novelist whose works include 'Watermelon', 'This Charming Man' and 'The Mystery of Mercy Close', which have collectively sold 25 million copies. Her latest, 'The Woman Who Stole My Life' (£18.99, Michael Joseph), is out now
Register for free to continue reading
Registration is a free and easy way to support our truly independent journalism
By registering, you will also enjoy limited access to Premium articles, exclusive newsletters, commenting, and virtual events with our leading journalists
Already have an account? sign in
Register for free to continue reading
Registration is a free and easy way to support our truly independent journalism
By registering, you will also enjoy limited access to Premium articles, exclusive newsletters, commenting, and virtual events with our leading journalists
Already have an account? sign in
Join our new commenting forum
Join thought-provoking conversations, follow other Independent readers and see their replies