Maverick in a Pacific Tempest: Hanya Yanagihara on being a first-novel sensation
Hanya Yanagihara talks to James Kidd about publishing her first novel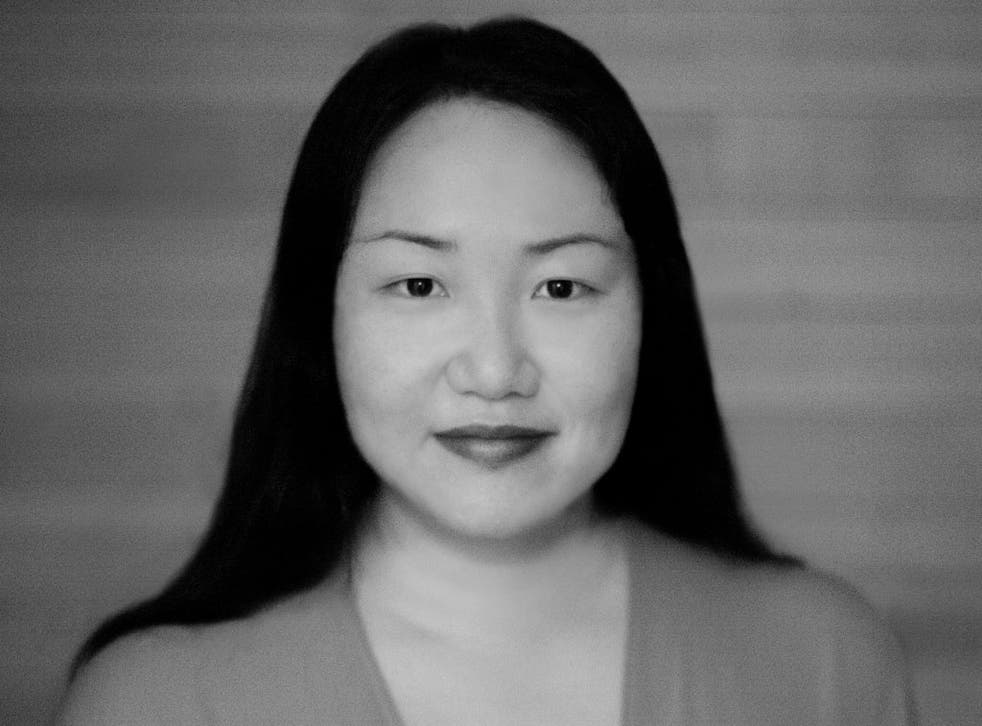 I do think publishing is more conservative than it was. But if this book had been published 20 years ago, I think it still would have had trouble." So says Hanya Yanagihara of The People in the Trees, her first novel, which is by turns brilliant, provocative and profoundly sobering.
The narrative is the fictional autobiography of Norton Perina, a self-absorbed scientific genius who wins the Nobel Prize for discovering a gene that seemingly grants extended youth. Perina's breakthrough takes place on the island paradise of Ivu'ivu in Micronesia, and fuses intellectual revelation with sexual awakening. Perina witnesses a tribal ritual that involves the initiation (or is it rape) of a young boy by village elders. This is paralleled with Western corporations which defile the virginal idyll in the hope of capitalising upon Perina's research. Whether out of guilt, or possibly darker motivations, Perina adopts scores of Ivu'ivuan children. His career ends in disgrace when he is convicted of molesting one of the boys.
The People in the Trees is not for the faint-hearted, or the faint-minded: Perina's "confession" is artfully edited by a besotted acolyte, Ronald Kubodera. "Both my editors asked me about the reader's comfort level," Yanagihara says. "But that's not something I am really interested in. Publishing is a business and I completely understand it. But when you don't have to depend on writing for your identity or your income, you can do whatever you want."
If this makes Yanagihara sound a little like her own creation – an uncompromising, cold-blooded maverick – then it is misleading. While she is unmistakably forthright in her opinions, she is also warm, chatty and thoughtful. Her lighter side finds expression in her rather glamorous day job: Yanagihara is a staff-writer for Condé Nast Traveller. Our rendezvous at an absurdly chic London hotel and doubles as a fact-finding mission for a future article. Her trip to London is also typically whistle-stop: she has just landed from Porto and is returning to her home city of New York the following day.
Endurance of a different order distinguishes The People in the Trees. Indeed, the story behind Yanagihara's debut is almost as intriguing as the one on its pages. She began writing in 1996, between jobs in publishing and journalism. "It was just laziness. I hate saying it took so long because people think it is going to be a masterpiece." Far from impeding her literary ambitions, she says that her career helped them.
"I think fiction writers should work. If you have a job and are not living off advances or grants you never have to make concessions in your writing, ever. The second thing about a job is it keeps you from being self-absorbed, which I think is the writer's great curse and inevitability. It also gives you constant fodder and material."
Just as impressively, Yanagihara kept her writing a secret for almost two decades. "I don't think of myself as a novelist. It is something very private. As an editor and a writer [for Condé Nast] you make compromises all the time, which is fine. It's like making widgets – good widgets – but they are in the service of the reader. When you write a novel you never have to be in the service of the reader. My only concern with my books is that the world that's created be as logical and whole as possible."
Despite its reserved tone, The People in the Trees proves deeply personal in a number of ways. Its roots for example can be traced to Yanagihara's childhood on Hawaii. "I had always wanted to write about colonisation, and specifically the colonisation of Hawaii. But it was very difficult to do without making it seem heavy-handed. Fiction offered an easier and less pedantic way to tell the story of this island."
Born in 1975, Yanagihara cites her teenage reading of The Tempest as a formative influence in this respect: she says that the distorted love triangle that shapes the novel was suggested by Prospero, Ariel and Caliban's tense interactions. The play was a central text at the prestigious and "very Anglican" Punahou High School, which counts Barack Obama as an alumnus. "The Tempest was very charged for us. The school was full of Asian descendants of plantation workers like my family, native Hawaiian kids and white kids who were the descendants of missionaries."
Yanagihara is the first member of her family who has never worked in the fields "picking pine or pineapples or beat sugar cane, as both my parents did when they were young." Her father was the first Yanagihara to finish high school and went on to become a respected scientist. His knowledge of everything from laboratory politics to the grisly business of research animals proved invaluable. Crucially, he also worked at National Institutes of Health in Bethesda, which employed Dr Daniel Carleton Gajdusek. Gajdusek's extraordinary and complex rise and fall provides a blueprint for Norton Perina: having won the Nobel Prize for Medicine in 1976 (for researching kuru, a prion virus that afflicted tribes in Papua New Guinea), he was later convicted of abusing one of the 56 children he had adopted from the South Pacific.
Gajdusek and the less sympathetic, more melancholy Perina's uneasy synthesis of extraordinary public achievement with unwholesome private desires demands that we make problematic judgements about genius, scientific hubris, moral relativism and sexual mores.
She contrasts the notion of the Great Man with a more humble type of virtue. "In my household, Gajdusek was a hero. If you worked in virology, immunology, medical anthropology or paediatrics, he was one of these great, colourful men of science. People really adored him. He was a great man in many ways. But I do think that the way we conceive of a 'Great Man' – capital G, capital M – and the 'great man' is so binary, especially in an American culture that fetishises achievement and success. The simple act of being a decent person is given very little weight."
Yanagihara confesses that she is fascinated by the darkest recesses of masculine rage. The follow-up to The People in the Trees narrates the troubled relationships of four male friends in a slightly futuristic New York. "There are so many things I think that men are not allowed to access in society. They have a much more limited emotional palate to work with whether they are gay or straight, young or old. Working within these limited confines is an interesting space for a writer. Women can talk about anything."
This could equally apply to Yanagihara's increasingly brisk literary career. Having taken the best part of 20 years to complete one novel, she finished its successor in only 18 months. Why the sudden rush? "Once you've written one it is much easier to write the second," she says with a smile. "So much of writing isn't the fun parts like we get to discuss. It is sitting there putting the words down."
Extract from "The People In The Trees" (Atlantic Books, £12.99)
'It seemed in that moment as if he were offering me a sympathy I had not even known I had been craving, but feeling his hot dry palm on my cheek – a boy's palm, sticky and faintly dirty and scuffed, but underneath soft and somehow innocent – I felt the unhappiness and loneliness of the past few months, the past twenty-five years, press upon me like a great, bony mass'
Register for free to continue reading
Registration is a free and easy way to support our truly independent journalism
By registering, you will also enjoy limited access to Premium articles, exclusive newsletters, commenting, and virtual events with our leading journalists
Already have an account? sign in
Register for free to continue reading
Registration is a free and easy way to support our truly independent journalism
By registering, you will also enjoy limited access to Premium articles, exclusive newsletters, commenting, and virtual events with our leading journalists
Already have an account? sign in
Join our new commenting forum
Join thought-provoking conversations, follow other Independent readers and see their replies