The Independent's journalism is supported by our readers. When you purchase through links on our site, we may earn commission.
Primates of Park Avenue: Wednesday Martin says we should feel sorry for the pampered, privileged women of New York's Upper East Side
Book has sparked lively debate in New York and elsewhere
Andrew Buncombe
Wednesday 17 June 2015 14:43 Comments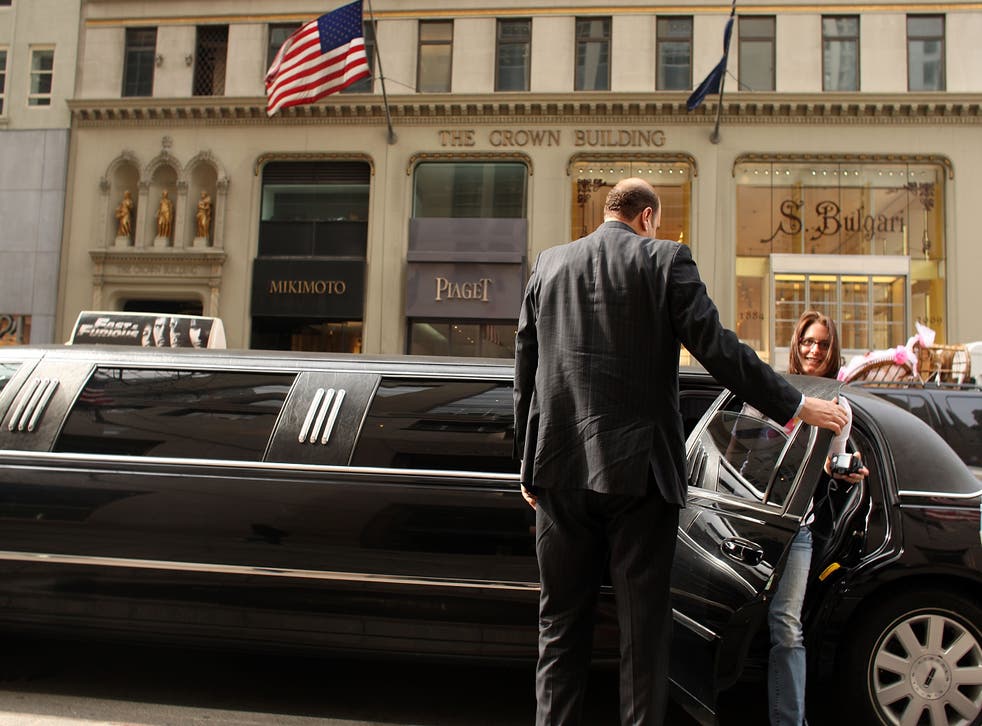 It is the book that everyone in New York has been talking about for weeks. Or at least, everyone in one particular neighbourhood.
Wednesday Martin's first-person study of women of the Upper East Side, an enclave of the spoiled, precious and pampered, has shocked and surprised in equal measure. The one reaction it has not generated is that of envy.
Indeed, the leitmotif of Ms Martin's Primates of Park Avenue is that we should feel sorry for for these wealthy, privileged women, and see them as victims of a tight controlling social structure. She nicknamed them the Glam SAHMs, or glamorous stay-at-home-mothers, but their lives are barely their own, she suggests.
"I saw the lives of women in an all-encompassing body-display culture," she told The Independent. "If that makes people feel sorry for them, then I have done my research."
Ms Martin, who says she is in her 40s and grew up in Grand Rapids, Michigan, used her academic background as an anthropologist to study the human specimens who inhabit the area demarcated by 65St and 93 St to the south and north, and Fifth Ave and Lexington Ave to the West and East. She reckons her book focusses on the lives of around 100 people.
"This book is the stranger-than-fiction story of what I discovered when I made an academic experiment of studying Manhattan motherhood as I lived it," she writes.
She adds: "It is the story of a world within a world, a description I do not use lightly."
But what has drawn her account so much attention, is that it comes from the perspective of a wannabe, albeit a rather horrified and disgusted-by-herself wannabe; in 2004, Ms Martin and her husband, a financier, moved from the West Village to the Upper East Side and immediately found herself amid the sort of cultural and lifestyle most people could barely imagine.
As they moved into the apartment at 900 Park Ave, she writes, "a debate was raging between residents over whether people with babies and toddlers should be required to take the service elevator, normally used for ferrying deliveries and garbage".
As horrified as she was by what she could see in front of her, she found herself wanting in and wanting acceptance. She wanted play dates for her children and she wanted to be accepted by the other other mothers she encountered. She also found herself wanting a $30,000 Hermes Birkin bag, the ultimate symbol of having arrived.
"I make fun of myself more than anyone," she said.
Ms Martin's account details the intense effort and pressures the women of the Upper East Side are under to ensure their children get the very best start in life.
This means placing them in the very best kindergartens, getting them the very best nannies and even hiring private tutors who can teach them how to play with other children. All of this is part of the process of getting them into the best schools.
Her books details how, as Ms Martin was slowly assimilated – something achieved by making friends with the mot powerful member of the tribe – her neighbours gradually start to talk about their own insecurities. Most of them were highly educated, yet had given up their careers to tend to their homes, their children and their husbands.
She said the women she encountered lived in fear of their husbands cheating or leaving them. As they had mostly given up their own careers, they had no money or their own and only modest leverage.
All of this pushed the women of the Upper East Side to embark on ridiculous diets, join exclusive, high-pressure gyms and dress as it they were attending a gala at the Metropolitan Museum of Art, even if they were simply dropping off their children at school.
The pressure got to people. Many took to drink, drugs and prescription tablets, she writes.
On the hand, if the woman performed her role well, she might be eligible for a so-called "wife bonus".
"A wife bonus, I was told, might be hammered out in a pre-nup or post-nup, and distributed on the basis of not only how well her husband's fund had done but her own performance - how well she managed the home budget, whether the kids got into a "good" school - the same way their husbands were rewarded at investment banks," she wrote in an op-ed earlier this year.
Ms Martin's account did lead her to trip. After the New York Post accused her of inaccuracies, her publisher Simon & Schuster issued a statement that said some identifying details were altered and some chronologies adjusted, "in order to protect the identities of others and to explore issues by topic".
But she dismissed reports that had suggested the people she wrote about – her former neighbours since she moved out of the Upper East Side to the less pressurised Upper West Side – had turned on her.
"I tried to be fair. I did not throw anyone under the bus. I wanted to look at it all on their own terms," she said. "They are very excited."
She said while she had chosen to focus on the Upper East Side, she believed there were other, similar neighbourhoods where wealth, fashion and body-consciousness combined to create such a challenging environment for women. These included Bel Air in Los Angeles and South Kensington and Knightsbridge in London.
Asked whether she would dared have used such a book title had her account focussed on another part of New York, she said: "We are all primates."
Register for free to continue reading
Registration is a free and easy way to support our truly independent journalism
By registering, you will also enjoy limited access to Premium articles, exclusive newsletters, commenting, and virtual events with our leading journalists
Already have an account? sign in
Join our new commenting forum
Join thought-provoking conversations, follow other Independent readers and see their replies