Pulitzer Prize-winner Viet Thanh Nguyen interview: 'It's universal. Most of us have that sense of duality'
The author, who won the 2016 Pulitzer Prize for Fiction for his debut book 'The Sympathizer', opens up about the cultural challenges of being born in Vietnam but raised in America – a theme that runs through Nguyen's fiction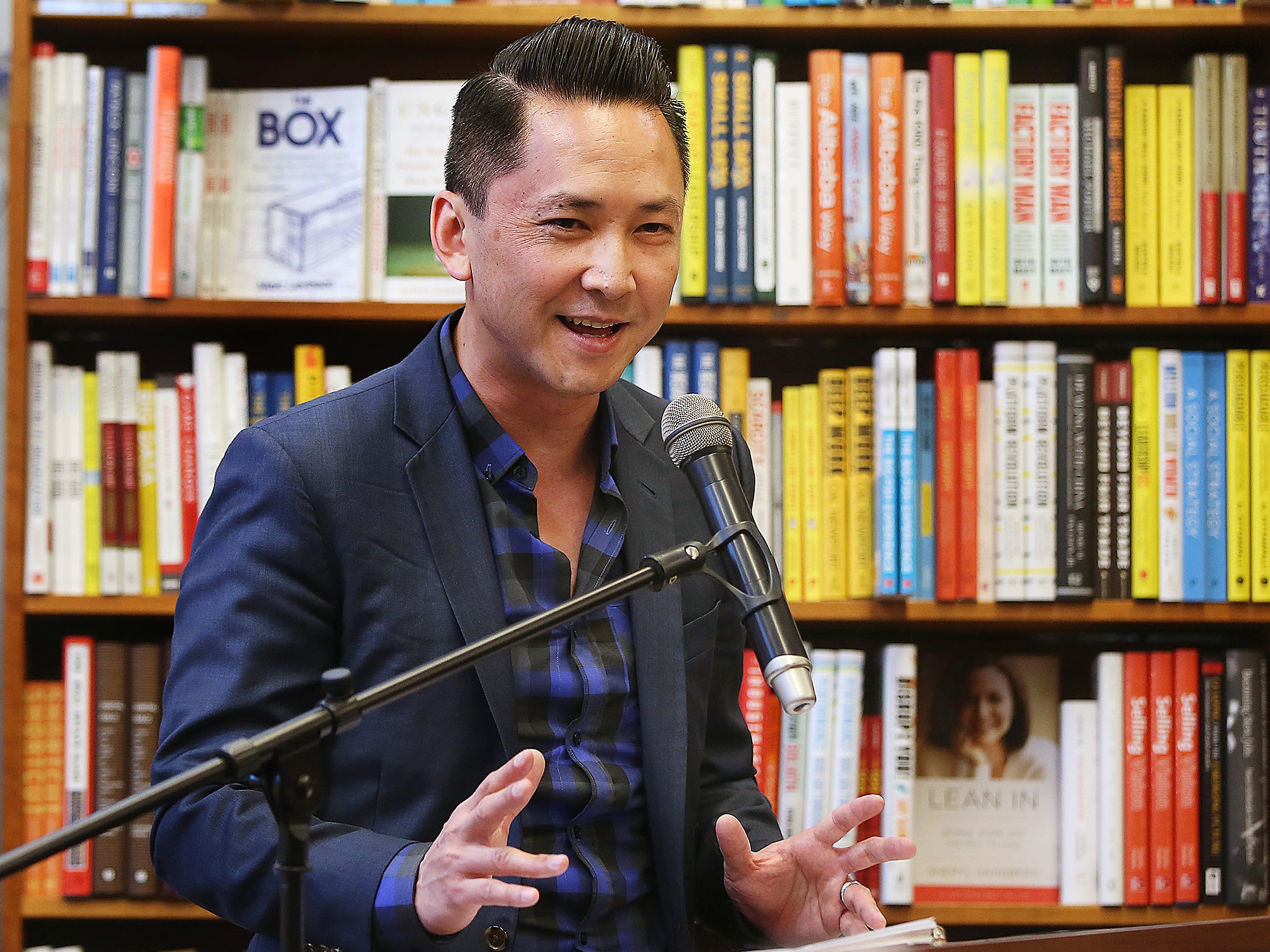 Viet Thanh Nguyen was an outsider among the rich white kids at his elite high school in San Jose, California. His hard-working Catholic parents had saved enough money for him to attend a prestigious Catholic prep school, but Nguyen's refugee background and his work in his parents' grocery store isolated him from the mostly privileged student body.
"When I got invited to classmates' homes, I wouldn't talk about what it was like to be Vietnamese – not that anybody asked," he says, sitting in the lobby of his hotel in midtown Manhattan in October, hours before he attended the 2016 Pulitzer Centennial Dinner to accept the prize for his first novel, The Sympathizer.
As part of a long-term campaign to present himself as "normal", Nguyen took a summer job at a Great America amusement park, where he operated a ride in the Yankee Corner section of the park, forced to wear bell-bottoms and a tricorn hat. He saved up so he could afford the checkered pants cool Southern California kids wore in the 1980s, but his mom freaked out when he bought a pair at Macy's. She thought the pants were weird – too American and not Vietnamese – and made him return them.
Nguyen says his many attempts to wear two masks back then – to be a Vietnamese son at home and a normal California teen at school – usually ended as painfully as that pants purchase. But those experiences are the basis of the most powerful theme in Nguyen's fiction: a person with two faces who has to choose which to show, depending on the surroundings. "It's universal. Most of us have that sense of duality," says Nguyen, adding that the feeling of having "two faces" is aggravated for immigrants and refugees. "That sense of pretending to be somebody, or to be an imposter."
His short stories in The Refugees, written before The Sympathizer but set to be published in February, also explore that duality, through the experiences of "strangers in a new land", from a Vietnamese refugee who settles with two gay men in San Francisco to a black ex-Air Force pilot on vacation in the Vietnamese countryside he once bombed.
The refugee experience is deeply personal to Nguyen – his family fled Vietnam after the fall of Saigon in 1975 and settled in a refugee camp in Fort Indiantown Gap, Pennsylvania. "My memory begins when I arrived in the United States at age four and was taken away from my parents to live with a white family. That was the condition for being able to leave the refugee camp," Nguyen wrote on his blog earlier this year, adding that the experience remains an "invisible brand" stamped between his shoulder blades.
The first sentence of Nguyen's The Sympathizer , the Vietnam War-era spy novel about a double agent, reads: "I am a spy, a sleeper, a spook, a man of two faces." With sly references to both Apocalypse Now and The Quiet American, the book is a page-turner in which the double agent carries out assassinations for the South Vietnamese general to whom he pretends loyalty, betrays the general by screwing his miniskirted daughter and grapples with a long list of conflicting loyalties. The New York Times described the work as "about being forced to hide yourself under so many layers that you're not sure who you are."
In an attempt to relate to Nguyen's point about duality and having two faces, I described my Alaska childhood in a woodstove-heated home my mom built on a mountain bordering a state park, and how when I moved to New York City, my girlfriend's father bought me a suit so I could attend events with their family. "That's what I mean," Nguyen says, kindly embracing my marginal example. "There are these moments in everyone's life. But if you've been forcibly displaced or migrated to another country, it's an everyday part of your life for a very long time, possibly never ceasing."
Nguyen wanted his first novel to encompass that duality, but feared an autobiography would be boring. He decided a spy novel was the perfect way to tell the universal story of immigrants yearning for checkered pants or feeling underdressed in a new city, but with pulpy characters and a quick-stepping plot that would work for a Hollywood thriller.
"I knew that my autobiographical experience of wearing a mask, of having two faces, of always pretending, of doubting my own interiority, could be allegorised," Nguyen says. "And so the spy would be the vehicle for these emotional experiences and exaggerated to a great degree so it would be much more interesting."
The mash-up worked, and The Sympathizer vaulted Nguyen from being simply a respected professor at the University of Southern California – his nonfiction book Nothing Ever Dies: Vietnam and the Memory of War was shortlisted for the National Book Award this year – to a higher-profile role where he now also writes regular columns for the Los Angeles Times and The New York Times and posed next to Hamilton creator Lin-Manuel Miranda at the Pulitzer dinner.
Toward the end of our conversation, I tell Nguyen my favorite short story in The Refugees is the one about James Carver, the crotchety black ex-Air Force pilot who torments his daughter with his constant, tight-lipped rudeness. Carver's triumph over racism and entrée into a white world leads the reader to initially assume he's a virtuous character and illustrates Nguyen's theme of the two masks. The story lays out Carver's background: "In the one-room library of the small town five miles down the road from his [Alabama] hamlet, at Penn State, which he attended on an ROTC scholarship, in flight school at Randolph Air Force Base, in an airman's uniform, in his B-52 and later his Boeing airliner, he was never where he was supposed to be."
Speaking about that story, Nguyen says a major goal in both his works of fiction was to refute the idea that anyone is truly virtuous. There's an expectation that a minority character like Carver – who overcame tremendous hardship to become a hero – will be a good person, he says, but his carpet bombing during the war blows that notion to hell. "We all are flawed human beings, and we have masks of humanity and we have inner savagery," Nguyen tells me. "We're not virtuous; none of us are."
© Newsweek
Join our commenting forum
Join thought-provoking conversations, follow other Independent readers and see their replies