The Saboteur Awards are here to shake up the literary establishment
From most innovative publisher to best spoken word performer, the awards shine a light on indie publishing and celebrate experimental work 
Eleanor Turney Comments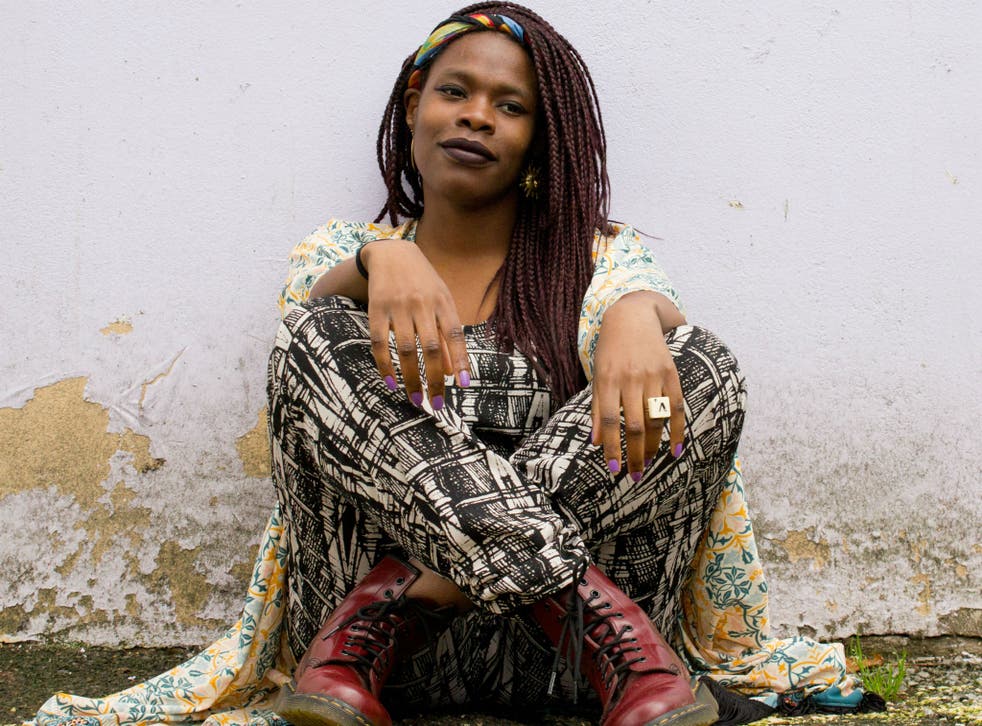 "We created the awards to put the spotlight on all the cool things going on in indie literature today that aren't being celebrated elsewhere," says Claire Trévien, poet and founder of online publication Sabotage Reviews.
The Saboteur Awards and Festival are the "ankle-biter" of the literary world – there to shake things up a bit and bring uncelebrated works into the light.
The focus isn't on heavyweight novels or work put out by big publishers, but rather on art forms that sit at the margin, often assembled on a shoestring budget.
The awards, created to celebrate Sabotage Reviews' first birthday and still going strong eight years later, are based on public nominations across 12 categories, which include things like most innovative publisher, best spoken word performer, best novella, and best poetry pamphlet.
"The works that people nominate always lead me to encounter new things that I wouldn't have come across otherwise," says Trévien. "It's this wonderful plurality of tastes, and there's always some real gems."
The shortlists this year include poet Dean Atta and visual artist Ben Connors's collaboration The Black Flamingo, a residency at Tate Britain exploring identities of queer people of colour; Vanessa Kisuule, whose spoken word show SEXY unpacked that loaded term, and Stairs and Whispers, an anthology of work by D/deaf and disabled writers.
Other works are experimental in form, such as Seed, Joanna Walsh's novella designed to be read on a mobile phone as if it were a game; Interrobang and Poetry AF's murder mystery event The Ambassadors, delivered via the medium of spoken word (and Ferrero Rocher), or Jackie Hagan's show This is Not a Safe Space, based on interviews with 80 people on benefits and with disabilities.
Once the shortlists are drawn up – comprising the top four nominations in each category and one Editors' Choice – the winners are chosen by an open public vote.
But does this mean it's just a popularity contest? Trévien admits that is "a tricky one, but it doesn't always work out that way. There are people every year who are utterly surprised – one of the spoken word artists on the shortlist this year doesn't have any social media presence at all, and she's still made the shortlist.
"So it's not always about the person who shouts the loudest; it's about who's captured people's hearts and who they remember when it comes to nominating and voting."
She also points out that there are positives to moving away from a more traditional award system. "It's an alternative to judge-based models. Judges have their own biases, and there's always accusations. No system is perfect, of course. Someone always misses out.
"The thing I really like about this is that we're mixing fiction, page poets and spoken work poets, and it creates this great mix of people. It's what is always lovely about the events – they don't feel cliquey, it's a real mix."
The event Trévien refers to is the two-day festival that accompanies the awards ceremony. "I'm really excited about it," she says. "There are going to be panels and workshops and performances on all sorts of things, including how to make a video poem, a panel on the #MeToo anthology, and a make-a-zine workshop."
"We're also making it as accessible as we possibly can; we've put up lots of details about access on our website, we're having a BSL interpreter at the awards, and a quiet room to recharge your batteries (physical and electronic!) We're trying to make a bit of a difference around how literary festivals generally approach access to see if we can encourage other events to think beyond wheelchair ramps – which many events don't even manage."
Trévien founded Sabotage in 2010 because she "felt that there wasn't a place that was reviewing poetry pamphlets and magazines and strange objects. I loved all that stuff".
"I started a blog and I thought it would just be me, being a bit playful about the review format. It very quickly got joined by two other editors, James Webster and Richard T Watson, to look after spoken word and fiction respectively. It grew quite fast from that because there were just so few places that would review the things we would cover, including spoken word and anthologies."
Trévien is herself a poet. Alongside pamphlets and two full-length collections with indie publisher Penned in the Margins, Trévien has been involved in more esoteric poetry projects including Penning Perfumes, art magazine Verse Kraken, and a theatre show based on her collection The Shipwrecked House which toured the country.
"That show really confounded people," she says. "When we premiered at Ledbury Poetry Festival, a volunteer came and put a big vase of flowers in the centre of the stage, and we had to explain that we had a whole set and it wasn't just me standing at a lectern reading poetry! That was four years ago now, and there's an increasing movement towards projects that are genre-defying."
She also points out the diversity of this year's shortlist, with most categories dominated by women, and a much higher proportion of people of colour being recognised than is often the case with literary awards.
"I'm really pleased to see so much BAME representation on the shortlist," enthuses Trévien. "And, once again, there's lots and lots of women, which is great. It feels like a change – when you look at judge-based awards, except for when they specifically select judges who are women and/or who aren't white, the winners are dominated by white men.
"It's heartening to see that that's not the case when it's a public vote."
The Saboteur Festival and Awards ceremony take place on 18 and 19 May (saboteurawards.org)
Register for free to continue reading
Registration is a free and easy way to support our truly independent journalism
By registering, you will also enjoy limited access to Premium articles, exclusive newsletters, commenting, and virtual events with our leading journalists
Already have an account? sign in
Join our new commenting forum
Join thought-provoking conversations, follow other Independent readers and see their replies