The Saturday Miscellany: How to blend in like a local; getting 'lazumped'; Tim Hall's bookshelf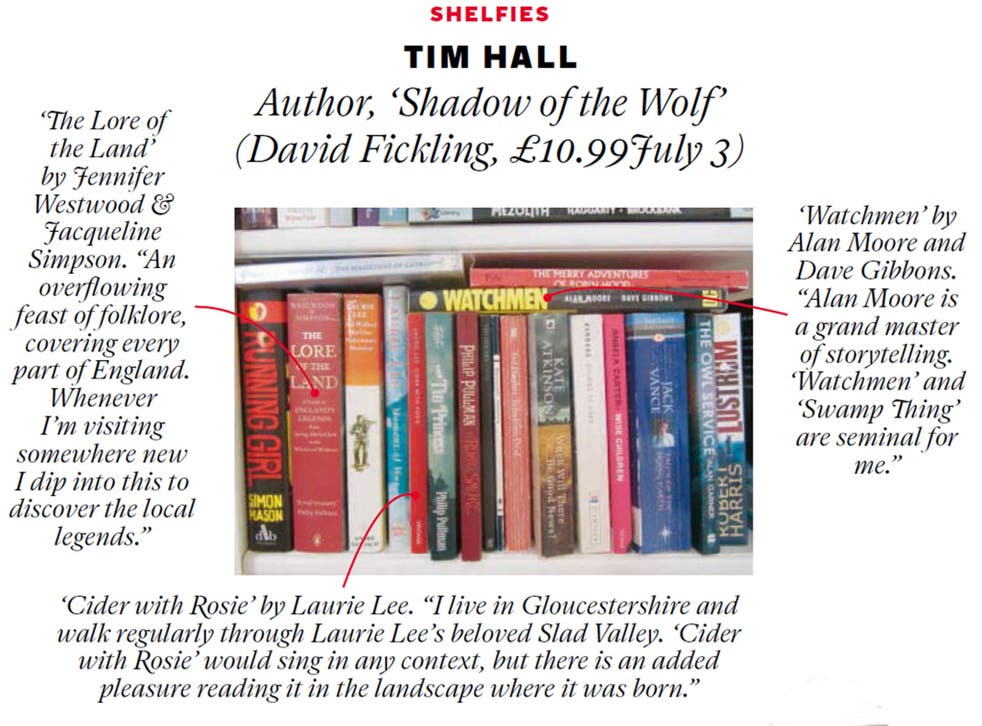 How to: Blend in like a local
By Laura Holt
The school holidays are fast approaching. But once you've stuffed the suitcase and raced to the airport, the fun really starts. But how to make like a local? Independent travel journalist Laura Holt leads the way…
"Never, under any circumstances, wear a bum bag or a backpack around the front. Nothing says "ROB ME!" like clutching your items while suspiciously looking from side to side."
"Abandon all Englishness and attempt to speak in the local tongue. Caution: this will involve making a complete fool of yourself. However, the sense of gratification will be worth it."
"Finally, don't be afraid to get lost. Some of the greatest travel treasures await off the traditional tourist trail. Sure, some hideous backalley may stand between you and nirvana, but be strong and allow yourself to roam."
Rotating column: Getting 'lazumped'
By Will Dean
In Britain's cut-throat housing market getting gazumped is common. You make an offer for a house, it's accepted, then you get diddled by someone asking for more cash at the last minute, or accepting a higher offer.
A friend and I keep experiencing the same problem with ideas. We come up with great ideas for Stuff, but before we can be bothered to put them into action, someone else does it. We're calling this mixture of laziness and gazumping, lazumping.
Here are a few of our lazumped ideas: an interactive essay in praise of watching the "Dancing in the Street" video on mute; a food truck called Tiki Tacos; a Tumblr of crap gig photos. All lazumped. All wasted. But as 'Mark Zuckerberg' declared in The Social Network' "if you'd invented Facebook you would have invented Facebook".
Have you been lazumped? @willydean
Instant Ethics
By Ellen E Jones
Dear Ellen
Q. People keep expressing surprise that I have a beard, though I've had one for five years. Is it time to shave?
A. When the British express surprise (or indeed anger, joy, arousal or hunger) the underlying emotion is always disappointment. These people are trying to tactfully tell you, tactfully, that you'd look better clean-shaven. Listen.
Micro extract: Kingdom come
"Western Christendom was a great project about European unity, over a millennium in the making. Its destruction, by contrast, was rapid and total. In a little over a century there was little but a dream left of it."
Four play: Recipients of AA Gill venom
1. The Welsh
2. A dead baboon
3. Clare Balding
4. Norfolk
*born today in 1954
All good things
By Charlotte Philby
Throw in the towel
British brand Hector & Haddock specialises in lino-cut, letterpress and screenprint designs. Their new range of tea towels features a spectrum of brightly-coloured images, including the sunshine-yellow Oven Glove, red Jam and slate-grey Kitchenalia. £10, hectorandhaddock.co.uk
Best for the fest
Exceptional rain-busting attire for this festival season, the Kigoule, from animal onesie specialists Kigu, is both an anorak and a creaturey costume: like this hippo one (above). And yes, they are for grown-ups. £29.99, kigu.co.uk
Colour me happy
Terry de Gunzburg, creator of the Touche Eclat, has teamed up with the National Gallery to create a dazzling new make-up range (above), for two weeks only. From £23, nationalgallery.co.uk
Join our new commenting forum
Join thought-provoking conversations, follow other Independent readers and see their replies