The man with the golden tongue: India's master of Second World War espionage
Under the codename of Silver, Bhagat Ram Talwar spied for Britain, Germany, Russia, Japan and Italy in the space of five years during the Second World War, but author Mihir Bose uncovers how his true loyalties lay with Indian independence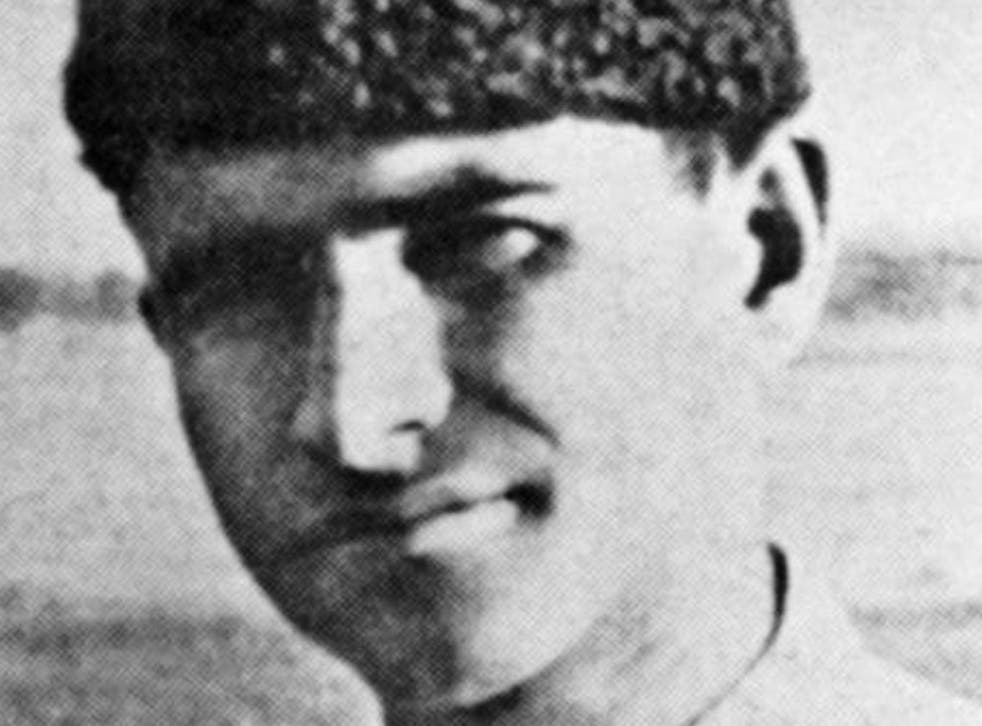 The part played in Britain's wars by forces from the Empire, the sacrifices made, the countless honours won for gallantry, were airbrushed out for a long time from most accounts of history written in this country. It is only recently that there has been a degree of restitution with some recognition of the contributions made by these men and women.
There has, however, been very little chronicled about the espionage missions which were undertaken by colonial subjects, often at great risk to themselves. And it is only now that the tale has emerged internationally of a spy who led the most extraordinary life of intrigue and danger in the Second World War.
The agent, codenamed Silver, was recruited by Peter Fleming, then working for British military intelligence. Fleming's brother, Ian, was to draw on some of the experience of his glamorous and dashing sibling in creating James Bond. Peter had a further role in the success of 007: it was he, an established author, who persuaded Jonathan Cape to publish the first of the series, Casino Royale.
The espionage in which Peter Fleming was engaged in the 1940s was very real: based in Delhi, he played a key role in a deception programme against the Axis powers through the running of double agents. It was in this post that he became the handler of a man calling himself Rahmat Khan, who was working in Afghanistan purportedly to counter the activities of the Germans and Italians on India's western borders.
Unbeknown to him, Fleming had hired someone who was himself a master of deception. In a new book, Silver: The Spy Who Fooled the Nazis, the prolific author and journalist Mihir Bose reveals how Khan, whose real name was Bhagat Ram Talwar, played off one side against the other in a dizzying mosaic of subterfuge. There were a few double or even triple agents during the War, but Talwar was the only one who could claim to have spied for five, or one can say, even six sides.
World news in pictures

Show all 50
The man behind the masks peeled back by Bose in this fascinating tale came from the landed gentry of what was then the North West Frontier. In a space of five years he spied for Britain, Germany, Italy, Japan and Russia. His real loyalty, however, lay with the struggle for Indian independence, something his paymasters in London would have suspected if they had carried out a thorough enough background check. Talwar's brother, in fact, had been hanged by the British for his part in the death of a policeman during an assassination attempt on the governor of Punjab.
Talwar made the journey into Afghanistan on foot through the Khyber Pass in an often hostile landscape then, as now, bristling with guns. Fleming was, at times, worried about his safety, once imploring him not to make a trip because of the presence of a suspect who may have blown his cover. But Silver insisted on going ahead, befriended the man and invited him for dinner in Kabul. He later described to Fleming that he has served a curry mixed with tiger's whiskers, the sharp bristles of which cause internal bleeding. "It was the last meal he ever ate," Silver commented later, words one could easily imagine Bond using in a report back to M about one of his adversaries.
The relationship between the agent and his handler was an intriguing one. Fleming – Eton and Oxford – was not only a journalist who had written highly acclaimed books of his adventures in remote places, he was also something of a society figure, married to acclaimed actress Celia Johnson, a prized guest on the country house circuit. Silver/Talwar, on the other hand, had left school with the most rudimentary of educations and, unlike most middle-class Indians, spoke only broken English.
It was a shared love of deception, says Bose, which made the two men get on so well with each other. And, in this deception, Silver won hands down, managing to hide his loyalty to the communist movement in India to whom he sent much of the money which had been paid to him by his various foreign employers.
​Talwar also carried out an outstanding coup against the Raj, smuggling the wanted nationalist leader, Subhas Chandra Bose, out of India. The original plan was for him to get to Moscow, but, when that failed, Silver organised that he got to Berlin where he met Hitler and other senior German officials. Bose was to eventually get to Japan, raise an army from captured Indian prisoners of war to fight the British, and then die in an airplane crash.
The end of the War was followed by independence and the partition of the sub-continent by the British before they left. In the dreadful communal violence that followed, Talwar and his Hindu family had to flee newly created Muslim Pakistan to India.
Then in 1948, Silver/Khan/Talwar, the man of mystery, disappeared. Some British officials thought that he had been killed while trying to escape from Pakistan. But then, just as suddenly, he reappeared a quarter of a century later, at an international seminar on Subhas Chandra Bose in Calcutta. There is a photograph in the book of him from that time, dapper in a suit, with Dietrich Wizel, a senior German Abwehr agent he had sparred with and hoodwinked in Kabul. Fleming had died two years earlier of a heart attack while shooting in Scotland. One imagines he would have rather enjoyed being at that meeting; smiling old spies reminiscing about secrets and lies of a deadly game all those years ago.
Silver: The Spy Who Fooled the Nazis, by Mihir Bose (Fonthill, £25)
Join our new commenting forum
Join thought-provoking conversations, follow other Independent readers and see their replies