Terry Jones: Blood and circuses
Terry Jones, Python turned historian, travelled from Ireland to Iran to debunk the myths of Rome. Boyd Tonkin talks to him about imperial power - then and now
Terry Jones: Blood and circuses

Show all 2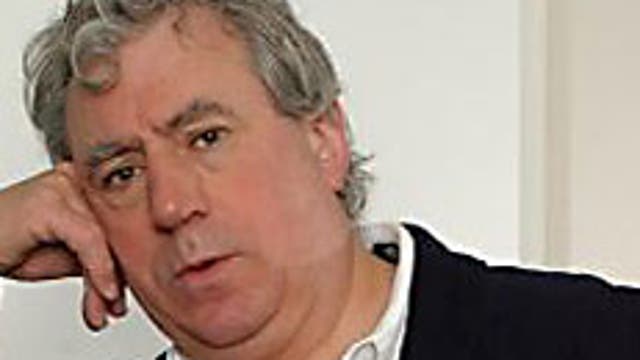 Terry Jones is rather keen on Druids, whom he sees not as sheet-draped shamans squinting at the sun but as a highly trained "class of professional intellectuals" entrusted with all the learning and lore of Celtic societies. So you might imagine that a born-again Druid in search of a blessed location would like nothing better than an airy modernistic dwelling tucked away down a sort of enchanted grove, just a sacred bough's throw away from Hampstead Heath. Jones, of course, is no professional historian, but the Monty Python veteran does rank as an unusually gifted amateur. As birds twitter around his secluded patio, he explains that "What fascinates me about history is turning received opinions on their head". Other subversive raids on the past have resulted in cliché-busting documentaries and books on medieval themes: Crusades, chivalry and Chaucer. Now, the guerrilla scholar-entertainer has dared take on the might of Rome.
Co-written with producer Alan Ereira, Terry Jones's Barbarians (BBC Books, £18.99) partners the four-part TV series - made by Oxford Films - that begins its run on BBC2 a week today. To say that his project aims to cast doubt on the virtue of the Roman Empire and the value of its legacy is rather like suggesting that Queen Boudica of the Iceni - inevitably, one star of this show - had a few tiny contractual niggles with her overlords. After almost two millennia, it's payback time.
This is popular history with an edge, and an agenda. Jones gleefully and wittily takes the side of the maligned Britons and Persians, Goths and Vandals, to argue that "the story of a descent from the light of Rome to the darkness of Barbarian dominion is completely false". The "barbarian" hordes so slighted by victor's history emerge as more sophisticated, humane and resourceful than the Roman killing-machine that marched out to rob and ruin them. Take the quite un-vandalistic Vandals: when they entered the chaos that was Rome in 455AD, "not a single building was destroyed". So there.
Revisionism runs rampant, as Rome's "civilising mission" stands revealed - with the help of cutting-edge scholarship - as a pretext for genocide and plunder from Anglesey to Antioch: "At the heart of Rome was death". On the bloodied sands of the arena, Jones locates the dead and deathly centre of imperial power: "To enjoy watching people suffer and die was the very essence of Roman identity."
He does salute the sceptics who helped to expose this Toga Terror - not least Rome's own chroniclers. "One of the things that impressed me in the reading was how good a lot of the Roman historians were - how critical of their own regime," he says. One problem, he thinks, is that "What we've inherited is the Renaissance adulation of Rome", not to mention an abiding cutural hangover from "19th-century scholars who idolised and idealised Rome and all things Roman".
Go back to the strongest sources - as the book does - and you run across a moral critique of empire that chimes with current attitudes. Every anti-globalisation activist knows the line that the peerless historian Tacitus puts into the mouth of a defiant British chieftain on the brink of his final battle with the legions: "They make a wilderness, and call it peace."
As part of this lethal arrow-shower of pro-Barbarian barbs and jibes, Jones implies that Rome's destructive indifference to Greek science meant that its empire put back technology and engineering "about 1,500 years". Calendars, clockwork, even proto-computing and proto-cinema: Rome, for whom "change was a threat", wrecked what its enemies had made. Surely, he's pushing the Barbarian case wildly over the top? "A lot of the good things about Rome you don't need to say, really," he concedes - but then adds that "It's like the Nazis having got the trains to run on time." You get the picture.
These strident anti-Roman slurs arrive together with a steady gurgle of chuckles and the odd explosive guffaw. Jones may have worked for decades to slough off the Python's skin, but the relish for table-turning mischief persists. It's impossible for any admirer of Jones's immortal Life of Brian to read Barbarians and not conclude that this is history from the point of view of the Judean People's Liberation Front - or, possibly, the People's Liberation Front of Judea. So what did the Romans ever do for us? Well, they "built some wonderful buildings and created some great baths - I think that's possibly their greatest achievement."
Now a comfortably rumpled but youthful 64, Jones still has to cope with the burdens as well as the benefits that come with membership of the best-loved comedy troupe of the late 20th-century. On one side, the old bonds endure - he had just lunched with Michael Palin and Terry Gilliam - and the Python franchise still looks as undead as ever. Eric Idle's musical Spamalot has proved a Broadway knockout; it opens here in October. On the other, a marital separation and a relationship with a much younger Swedish woman - hence his move from Camberwell to Highgate - plunged Jones into the tabloid arena where celebs find their reputations roughly torn limb from limb.
Yet he's welcoming enough to walk me to the pub to sample a well-kept pint (another long-standing affection). Now, there's a tragic sub-genre of British journalism in which an interview with an ex-Python sets in train a frantic search for wacky incidents. So maybe I shouldn't mention that, not only do we meet the French producer (Rémy Renoux) who improbably converted Python sketches en français into a roaring success on the Parisian stage, but the landlord greets us with a huge bowl of giant prawns.
Underneath the affability - and absurdity - lurks some righteous anger. Barbarians, its pages sprinkled with phrases such as "shock and awe" and "axis of evil", abounds with pretty explicit parallels between Roman imperial arrogance and its modern successors - in particular, with the adventure in Iraq. "I don't think I would have been so interested ten years ago," Jones explains. "It was the comparisons with today that really made me want to do it, and gave a sense of urgency. We don't hit those comparisons too hard, I think, but they're there for anyone who wants to see." At recent lectures in the US, "When I did my introduction about Rome as the sole superpower, it got cheered" - even in Arkansas.
Jones views Rome as a fearful giant which "set about instigating a policy of premptive strikes to neutralise the states around it". Typically, he shows us a Bush-like Julius Caesar, "motivated by internal politics" in his conquest of Gaul. "So he makes himself 'Protector of the Gauls'. And by the time he's finished protecting them, he's killed or enslaved two million and he owns the whole of Gaul." The mafioso's "protection", then? "Exactly. It's the same as Bush and Blair saying that they're going to rescue the Iraqis from that dreadful leader and killing a quarter-million in the process."
So will Barbarians sway attitudes today? "I have no idea. But I feel that it was my reading of the 14th century that politicised me. That's the importance of history: to see the same scenarios playing out in different periods, and to realise that people just don't change. You have the same kind of people seeking power, and the same techniques to hold on to it."
Yet the making of Barbarians revealed the persistence of idealism as well as cruelty. Filming took him from Ireland to Romania - and to Iran, where he studied the Persians' career as a thorn in the Roman backside. A briefing by experts had told the team about "how to behave - not to smile at women in the street, and so on. And it was poppycock: absolute pure poppycock. It was all very relaxed, Iranian women look gorgeous, and they smile at you," he laughs. "There was no sense of suppression. There was anger - a lot of the Iranians we spoke to were angry both at the US and at their own government. The attitude was, 'Leave it to us, and we'll get rid of these people'."
In ancient Persepolis, Jones came to admire a culture that - in early days, at least - he found "fairly benign" in its tolerance and emphasis on welfare. Inscriptions from the age of Darius and Xerxes praise a god who "created happiness for man". Here, far from Rome, he truly felt the shock of the old. "That is something that seems to have totally disappeared. It was there in medieval kingship, but I think the Renaissance killed it... I wish people today would put happiness for man back on the agenda."
Biography
Terry Jones, born in 1942, attended grammar school in Guildford, Surrey, and read English at Oxford. As a student performer he met Michael Palin, and their collaboration with Terry Gilliam, John Cleese, Eric Idle and Graham Chapman led in 1969 to Monty Python's Flying Circus. He co-directed Monty Python and the Holy Grail (1975), and was sole director on The Life of Brian (1978) and The Meaning of Life (1983). Other directing credits include Personal Services (1986) and The Wind in the Willows (1996). His writing includes a study of Chaucer's Knight, children's stories, and Who Murdered Chaucer?, as well as tie-in books from Crusades to Medieval Lives. Terry Jones's Barbarians is out from BBC Books; the TV series begins on 26 May. Terry Jones, who has two grown-up children, lives in Highgate, north London.
Join our new commenting forum
Join thought-provoking conversations, follow other Independent readers and see their replies