The Spook Author Joseph Delaney on how seeing his books be made into films is not easy
Delaney looks every inch the retired teacher, wiry, genial, bearded, his soft Lancashire burr contrasting with a rapid-fire delivery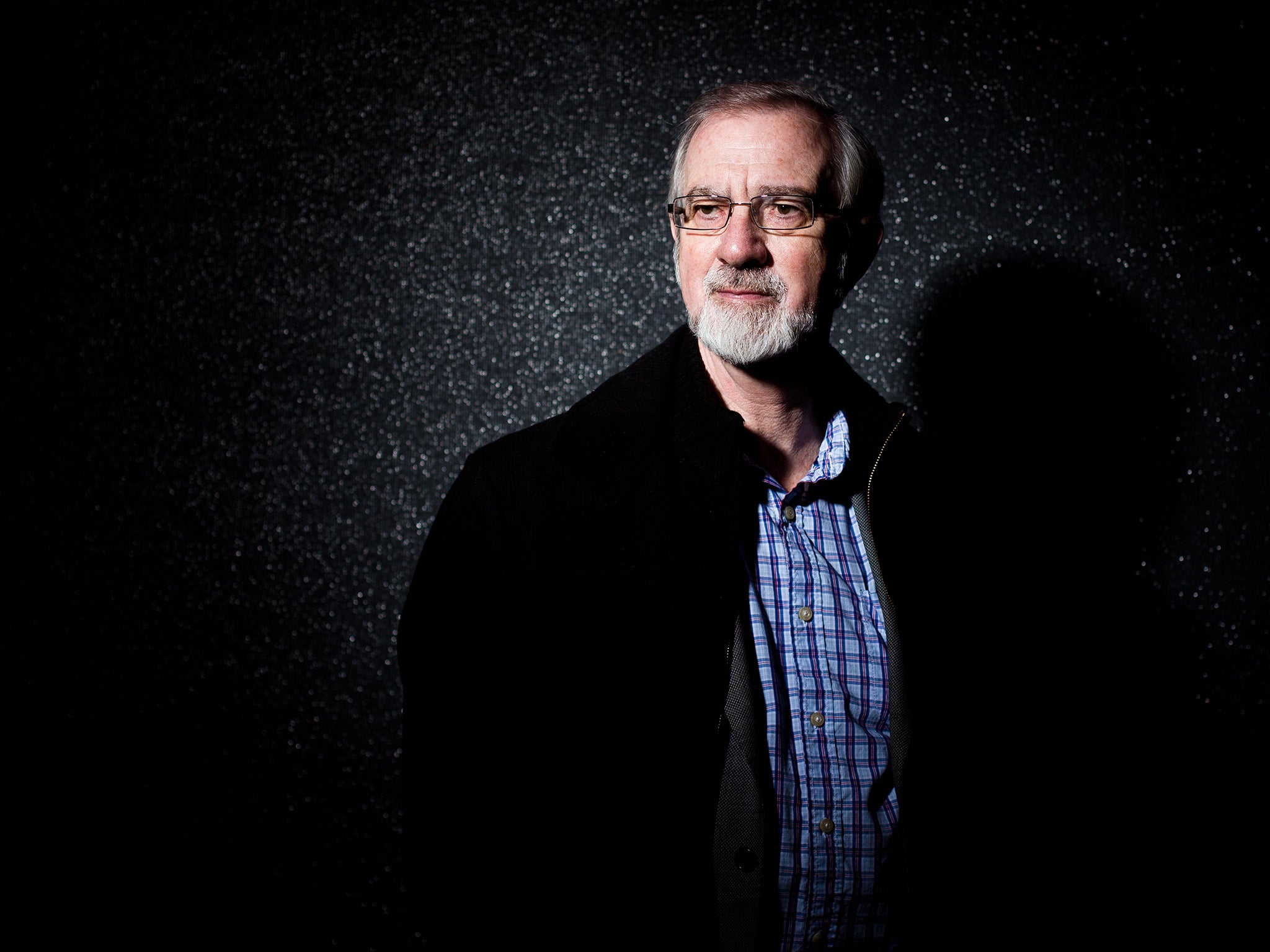 Seventh Son, the film version of the first book in Joseph Delaney's acclaimed Spook series, is out shortly, but fans of the Lancashire-based horror saga will have to brace themselves. It was filmed in British Columbia, with an Italian production designer, Dante Ferretti, and a Russian director, Sergei Bodrov. "Wrong trees: no sycamores, no sense of place," grimaces Delaney. Even worse, the real-life Pendle Hill, haunt of the deadliest witches our young hero Tom Ward has to contend with, has become "Pendle City". "Everything's got a sort of Italian medieval look to it," Delaney says, baffled.
Given that the book saw publication in 2004 and is intensely cinematic, it seems strange to have taken so long to reach the screen. "Yeah. I think they've filmed in slow motion. We've gone through three directors. Tim Burton was the first, and I wish he'd made it. I don't know what happened, but he went after a year. And we've had at least four screenwriters." Several years ago, Delaney met a producer who assured him the screenplay stuck closely to the original. "But you see, every time a new screenwriter comes along they get paid to improve the script, change the script. And, after signing the contract, I had no right to be involved."
Delaney looks every inch the retired teacher, wiry, genial, bearded, his soft Lancashire burr contrasting with a rapid-fire delivery. Now a bestselling author, with translation rights sold to 30 countries, he was no overnight success. For a decade he got up early to write adult fantasy novels for an hour before heading off to classes. "I probably got rejected about 90-odd times; I stopped counting. I tried to write a book a year and my agent was sending them round to about nine potential publishers. By the time the year ended she had sent it to all nine [and been rejected]. By then I'd written the next one. Some were rubbish, I'll be honest with you," he laughs.
His luck changed when he was asked to come up with an idea for a 10,000-word children's novel. "I didn't really want to do it. My reaction was, to write for children meant I'd failed. It was post-Potter, the children's market had opened up, and I had a month to find an idea. I've always kept notebooks, I jot down every daft idea that comes into my head. I went all the way back to 1993. That year I moved into a house over the river from Fleetwood, near Blackpool, and I'd only been there a week or two when I found out there was a folk tale attached to the village – it had a boggart. And I wrote that down: 'A man who deals with boggarts'. That's all it was. So, 17 years later, that became The Spook's Apprentice."
In the film, Tom Ward, the 13-year-old apprentice ghostbuster, has metamorphosed into hunky Ben Barnes, while the currently ubiquitous Alicia Vikander plays his friend/nemesis, the young witch Alice. A romance element absent from the books has accordingly been added. "At one point somebody said, 'It's a bit like Twilight'. They saw something between Alice and Tom that was similar. I think they jump on bandwagons, film-makers."
We have a hearty laugh at the notion of the glamorous Julianne Moore playing the hag-like Mother Malkin, who spends most of the first book buried in a pit. The Spook himself is played by Jeff Bridges, whom Delaney met on set in Vancouver. "He's a nice bloke actually, he came over to say hello but he must be a Method actor – he was talking to us as the Spook." Bridges seemed to be calling all the shots, he recalls. "On the day we were there, I don't think they got much footage. Just Jeff Bridges falling back against a pillar and this guy throwing invisible knives at him. I know there are people, the photographers, the lighting people, and they're all doing their specialist jobs, but at the same time you felt almost he was in control. At the end of it he goes to the director, 'Sergei, OK?' 'Yeah, OK'."
Delaney first saw a screening in France – if anything, his books are even more popular there than in the United Kingdom. He was in for a shock. "I said, 'what's the dragon doing in the film?'. There is no dragon in the book. In other words, they've got special effects and they've used them. That's Hollywood." And of course, they've messed with the boggart.
"Boggarts in Lancashire, they're like poltergeists; they take on the form of animals, they throw stones," he explains. "There's a horse boggart not far from where I live; there's a hairy boggart at Weeton. They're not very big. This thing … it's a monster, it comes bursting out of the ground like King Kong or something." He shakes his head in amusement.
The Spook series eventually ran to 13 titles, and with the Spook's death, Tom now has his own trilogy, the first part of which was published last year. But Delaney is even more excited about his new Young Adult series, this time SF rather than fantasy. The first book, Arena 13 ("a gladiatorial thing" based on one of his unpublished adult novels), is out this year. "I've got a three-book deal but I've already told them I think there'll be seven."
He's not sure if all his fans will follow him into SF territory. "One special appeal [the series] has got in Lancashire is that there are adults who read it as well. I get little girls who come to me in schools with a sulky face and say 'Will you sign that please? It's not for me, it's for my mum'. I've had that a few times. They read it because they're living in Chipenden or Lancaster or wherever and they relate to the places." Such readers might not relish a move into SF, he concedes. Or the film for that matter. Pendle City indeed!
'Seventh Son' is released later this month. The film tie-in paperback is published by Red Fox (£7.99). 'Arena 13' will be published by Bodley Head (£12.99)
Join our commenting forum
Join thought-provoking conversations, follow other Independent readers and see their replies