William Shakespeare 400th anniversary: 60 everyday words and phrases you never knew came from the playwright
Ever found yourself hungover after 'too much of a good thing' or been left 'in stitches' at a joke? Shakespeare's influence is still widespread today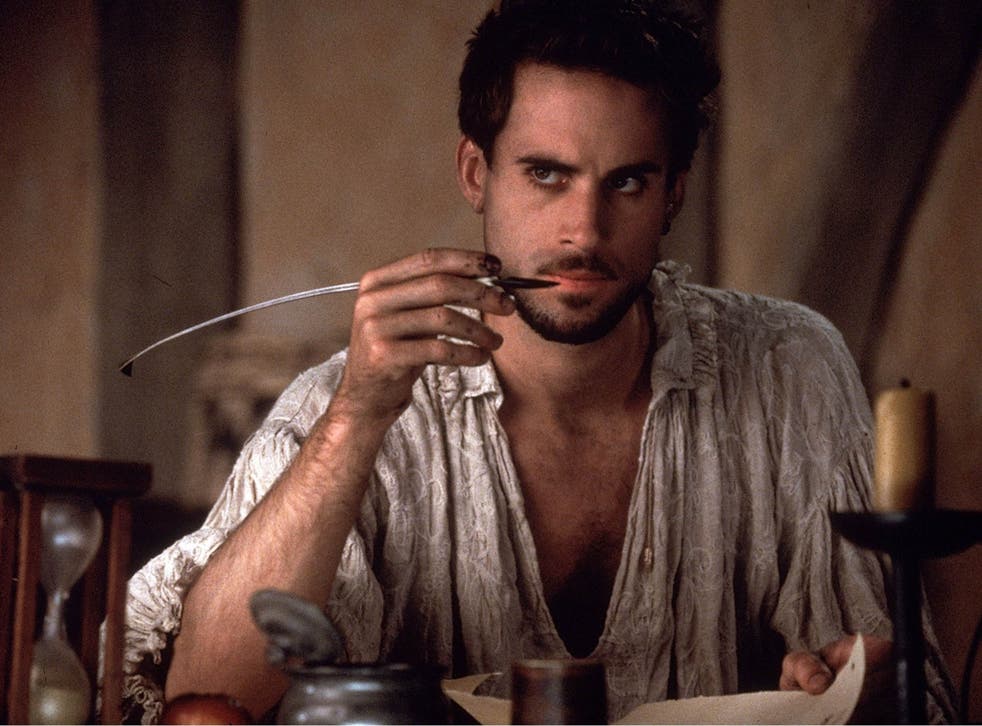 23 April 2016: the day that marks 400 years since the death of playwright William Shakespeare.
The Bard's legacy is still strongly felt around the world, with his influence upon the English language showing little sign of relenting.
Even those who never want to hear his name again after studying the tragedies at school must accept that Shakespeare is everywhere. His plays are still widely considered the pinnacle and his mastery of words continues to impress and inspire.
Only recently has Benedict Cumberbatch tackled arguably the most challenging of Shakespeare's roles, Hamlet, on the London stage, while Michael Fassbender won critical acclaim as Macbeth in last year's big screen adaptation.
There is an exciting range of events planned up and down the country to commemorate the 400th anniversary this month, from plays and classical concerts to TV specials and historical walks.
William Shakespeare's 400th anniversary stamps

Show all 10
Shakespeare's impact on our culture is impossible to ignore. Whether you love the likes of Othello and A Midsummer Night's Dream or insist you "don't do Shakespeare", hundreds of phrases coined by his pen are still in wide usage today.
Ever found yourself hungover after "too much of a good thing" or angrily muttering "for goodness sake"? Perhaps a friend has had you "in stitches" after cracking a particularly witty joke, or a noisy neighbour's party meant you didn't "sleep one wink"?
It is not always clear whether a word or phrase was already in existence in Shakespeare's lifetime or if he invented it but regardless, his plays often provide us with the earliest recorded use of many.
If you ever doubt the relevance of Shakespeare in 2016, take a look at these 60 well-used sayings that come courtesy of the Bard:
- "Fancy-free" - A Midsummer Night's Dream
- "Lie low" - Much Ado About Nothing
- "Send packing" - Henry IV
- "Foregone conclusion" - Othello
- "A sorry sight" - Macbeth
- "For goodness sake" - Henry VIII
- "Good riddance" - The Merchant of Venice
- "Neither here not there" - Othello
- "Mum's the word" - Henry VI, Part II
- "What's done is done" - Macbeth
- "Break the ice" - The Taming of the Shrew
- "Scuffle" - Antony and Cleopatra
- "Catch a cold" - Cymbeline
- "Uncomfortable" - Romeo and Juliet
- "Manager" - A Midsummer Night's Dream
- "Devil incarnate" - Titus Andronicus
- "Dishearten" - Henry V
- "Eventful" - As You Like It
- "New-fangled" - Love's Labour's Lost
- "Hot-blooded" - King Lear
- "Eaten out of house and home" - Henry IV, Part II
- "Rant" - Hamlet
- "Knock knock! Who's there?" - Macbeth
- "With bated breath" - The Merchant of Venice
- "Laughable" - The Merchant of Venice
- "Negotiate" - Much Ado About Nothing
- "Jaded" - King Henry VI
- "A wild goose chase" - Romeo and Juliet
- "Assassination" - Macbeth
- "Too much of a good thing" - As You Like It
- "A heart of gold" - Henry V
- "Such stuff as dreams are made on" - The Tempest
- "Fashionable" - Troilus and Cressida
- "Puking" - As You Like It
- "Dead as a doornail" - Henry VI, Part II
- "Not slept one wink" - Cymbeline
- "The world's mine oyster" - The Merry Wives of Windsor
- "Obscene" - Love's Labour's Lost
- "Bedazzled" - The Taming of the Shrew
- "In stitches" - Twelfth Night
- "Addiction" - Othello
- "Faint-hearted" - Henry VI, Part I
- "One fell swoop" - Macbeth
- "Vanish into thin air" - Othello
- "Swagger" - Henry V
- "Own flesh and blood" - Hamlet
- "Zany" - Love's Labour's Lost
- "Give the devil his due" - Henry IV, Part I
- "There's method in my madness" - Hamlet
- "Grovel" - Henry IV
- "Lonely" - Coriolanus
- "Unreal" - Macbeth
- "Salad days" - Antony and Cleopatra
- "Spotless reputation" - Richard II
- "Full circle" - King Lear
- "Epileptic" - King Lear
- "Arch-villain" - Timon of Athens
- "Bloodstained" - Titus Andronicus
- "All of a sudden" - The Taming of the Shrew
- "Come what, come may" - Macbeth
Register for free to continue reading
Registration is a free and easy way to support our truly independent journalism
By registering, you will also enjoy limited access to Premium articles, exclusive newsletters, commenting, and virtual events with our leading journalists
Already have an account? sign in
Register for free to continue reading
Registration is a free and easy way to support our truly independent journalism
By registering, you will also enjoy limited access to Premium articles, exclusive newsletters, commenting, and virtual events with our leading journalists
Already have an account? sign in
Join our new commenting forum
Join thought-provoking conversations, follow other Independent readers and see their replies