Authors blast Chris Grayling's 'vindictive act' of banning prisoners from receiving books
Philip Pulman (above) said the new law was 'disgusting, mean and vindictive'
Chris Green
Monday 24 March 2014 17:31 Comments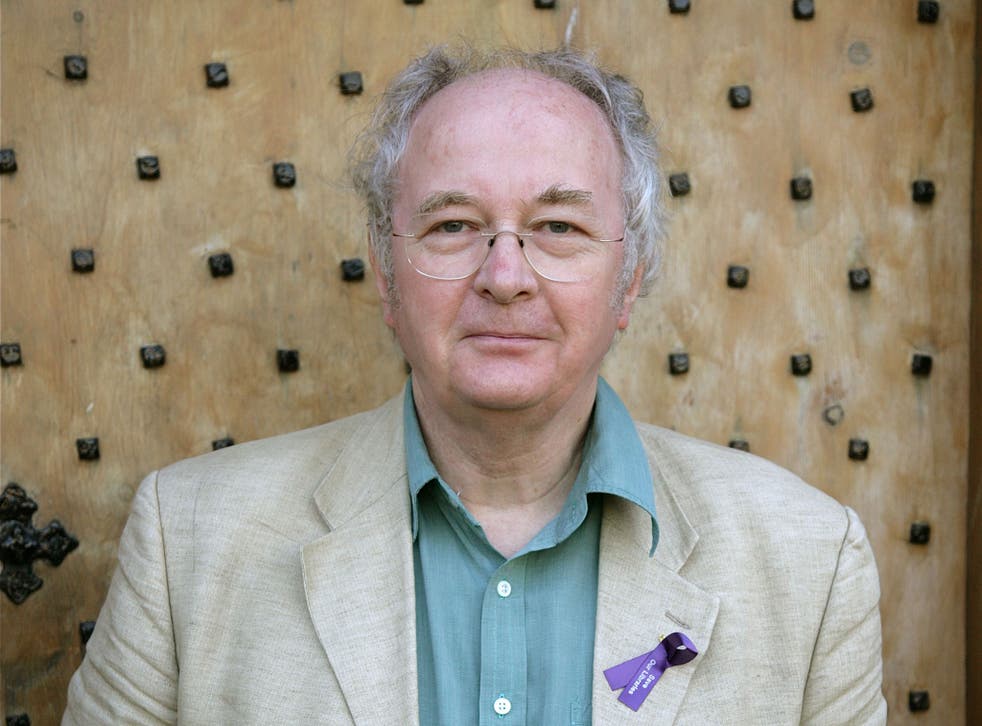 A group of leading authors have launched a furious attack on the Government for banning prisoners from receiving books to read in jail.
The new rules, which came into force in November, prevent inmates from receiving parcels from the outside unless they have "exceptional circumstances" such as a medical condition. Books, subscription magazines and clothing such as spare socks and underwear are all prohibited.
A petition on the Change.org website calling on Justice Secretary Chris Grayling to rethink the move had last night gathered more than 5,500 signatures as authors including Philip Pullman, Mark Haddon, Anthony Horowitz, Susan Hill and Emma Donoghue united in condemnation.
Mark Haddon, the bestselling author of The Curious Incident of the Dog in the Night-Time, told The Independent it was a "counterproductive" policy. "It's a gratuitous and mean-spirited punishment which fails to acknowledge the vital part books play in educating and rehabilitating prisoners," he said.
"[Mr Grayling] is playing to the gallery, I suspect, and not thinking about what's best for society. Today's prisoners will be your neighbours tomorrow."
Anthony Horowitz, author of the Alex Rider series of spy novels, said he was in regular correspondence with a young inmate serving a life term for murder but was shocked to discover that he could not send him any of his books.
"Books represent humanity and civilization, two abstracts which may be in short demand in the prison environment," he added.
Susan Hill, author of The Woman in Black, said: "Given that the books sent in would be screened for drugs or offensive weapons and any removed entitled 'How To Escape', I am baffled as to Grayling's reasoning. You judge a society by how it treats its prisoners. Banning books is the first thing dictators in totalitarian states do."
Philip Pullman, the author of fantasy trilogy His Dark Materials, said on Twitter that the rules amounted to "one of the most disgusting, mean, vindictive acts of a barbaric government", while Emma Donoghue, author of the Booker Prize-nominated Room, added: "Reading and study would seem to me to be one of the only worthwhile ways of spending a prison day."
Mary Beard, the historian and Professor of Classics at the University of Cambridge, wrote: "Books educate & rehabilitate. Crazy to ban them being sent to prisoners in jail… It just can't be a sensible idea."
Although prisoners are able to borrow books from their prison library, these services are usually provided by local councils, which have been subjected to severe budget cuts since the Coalition came to power.
According to one estimate in January, 453 libraries across England and Wales had either closed or were facing imminent closure since April 2013. A spokeswoman for the Howard League for Penal Reform said prison libraries were often "the first to go" and had " never been brilliant" in the first place.
She added that there was also anecdotal evidence that separate cuts to the National Offender Management Service, which runs prisons and probation, meant there was now a lack of staff to escort prisoners from their cells to the libraries, so accessing books at all had become increasingly difficult.
"As families and friends are now forbidden from sending basic items into prison, prisoners are sitting in stinking cells, wearing dirty clothes, with nothing to do and not even a book to read," said Frances Crook, chief executive of the Howard League. "We urge the Government to reconsider this draconian measure."
Prisons Minister Jeremy Wright said: "All prisoners can have up to 12 books in their cells at any one time, and all prisoners have access to the prison library. Under the Incentives and Earned Privileges scheme, if prisoners engage with their rehabilitation and comply with the regime they can have greater access to funds to buy items including books."
Register for free to continue reading
Registration is a free and easy way to support our truly independent journalism
By registering, you will also enjoy limited access to Premium articles, exclusive newsletters, commenting, and virtual events with our leading journalists
Already have an account? sign in
Join our new commenting forum
Join thought-provoking conversations, follow other Independent readers and see their replies