Bernie Sanders is touring the UK
His brother said 'it will be lovely' to see him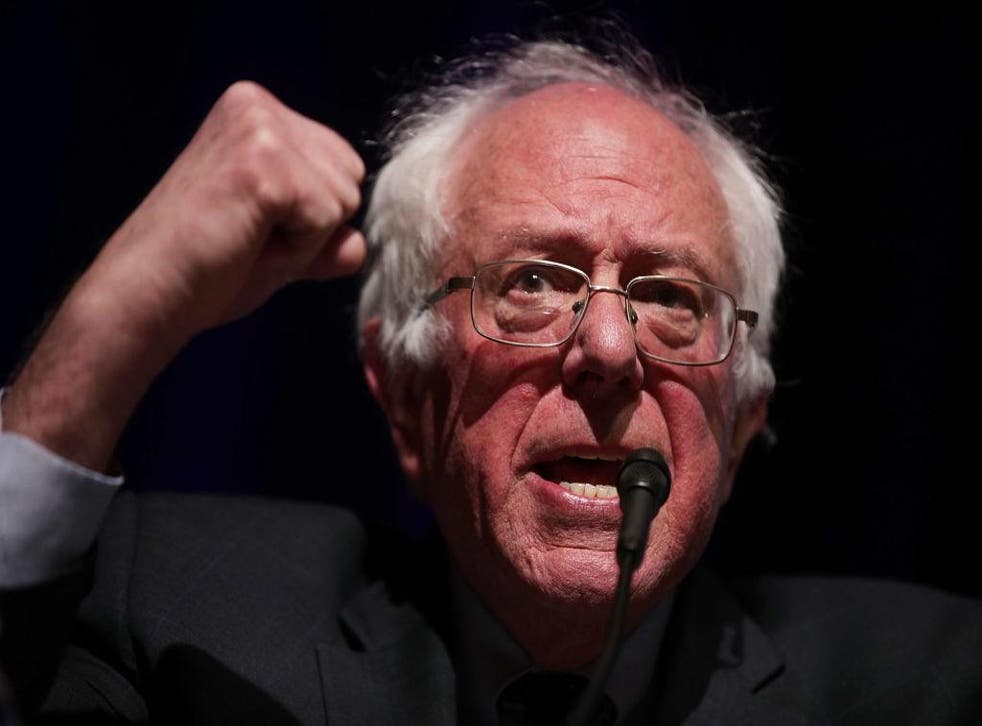 Senator Bernie Sanders will speak at venues across the UK next month, during a visit in support of his book, Our Revolution: A Future to Believe In, that falls just days before the General Election.
The almost-Democratic presidential candidate will kick things off at Brighton Festival on 1 June, before heading on to Cambridge Union, Oxford Sheldonian, Brixton Academy, Bristol Festival of Ideas and Hay Festival in Powys, Wales.
He is expected to recount experiences from the campaign trail, on which he created a seismic shift in leftist politics, and outline how to move forward with progressive agendas in a post-Trump, post-Brexit world.
His brother Larry, the Green Party candidate for Oxford East in the General Election, said it "will be lovely" to see him.
"All the venues are very big and very sold-out - fortunately, the family are getting free tickets," he told the Press Reader.
"I will certainly be at the Oxford one. I am going to go to Bristol too, but I won't probably sit in the audience, and I will drive with him to Hay so we will have a chance to be together and to talk. It will be lovely."
Jeremy Corbyn is hoping for an endorsement.
Asked whether he thinks he will get one, he said: "I can't say. I hope he will. I think he probably will, actually. But we mustn't predict these things."
Join our new commenting forum
Join thought-provoking conversations, follow other Independent readers and see their replies