Cormac McCarthy death: Revered author of The Road and No Country For Old Men dies aged 89
American author, known for novels 'The Road' and 'No Country for Old Men', died at his home in New Mexico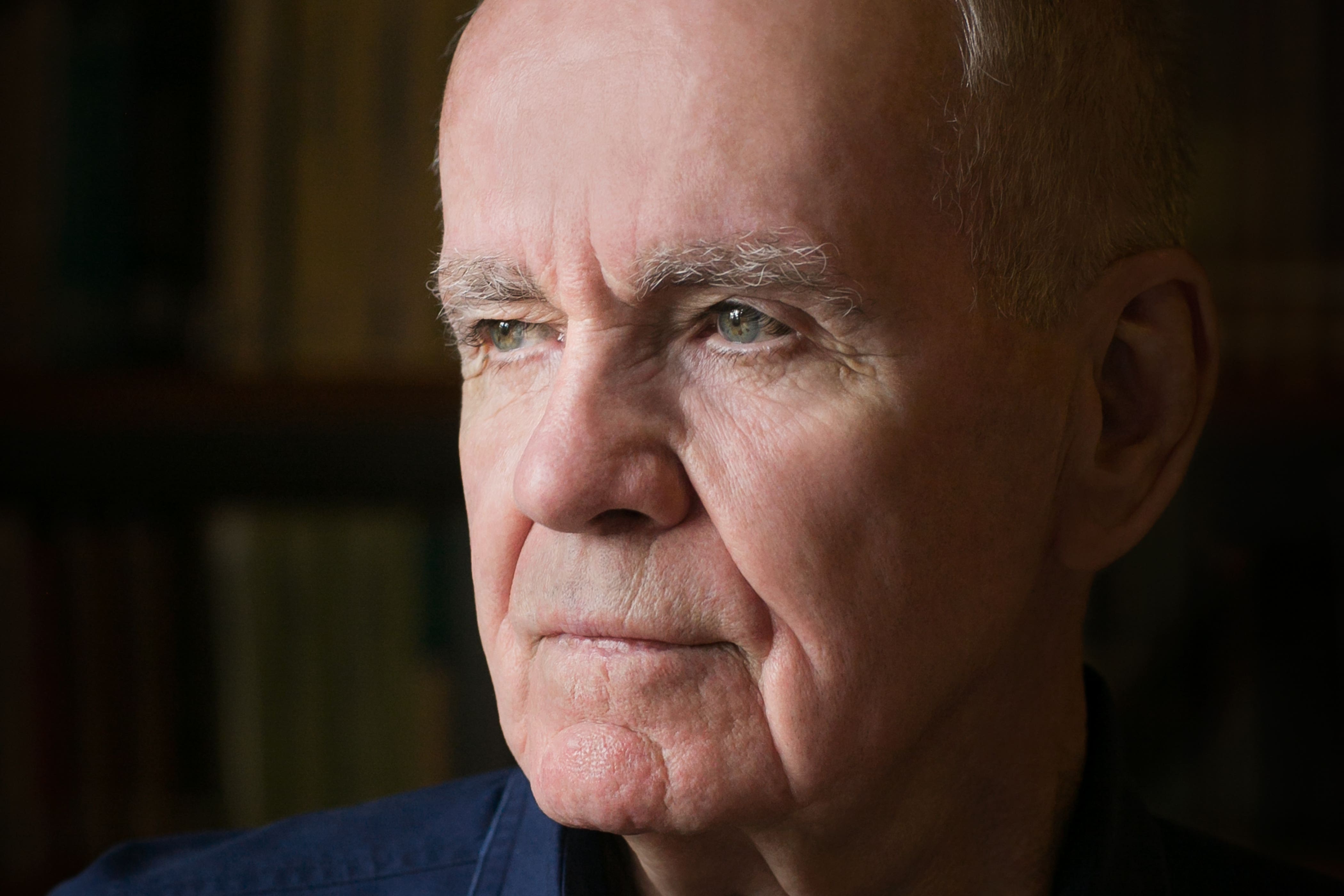 Cormac McCarthy, the celebrated US author of novels including The Road and No Country for Old Men, has died aged 89.
The Pulitzer Prize-winning writer died at his home in Santa Fe, New Mexico on Tuesday (13 June), his publisher, Knopf, said.
His son, John McCarthy, has also confirmed his death.
McCarthy won a Pulitzer Prize for his 2006 novel, The Road, a post-apocalyptic tale that follows a father and son embarking on a gruelling tale of survival, after a mysterious cataclyism wipes out almost all life and destroys civilisation.
"He walked out in the gray light and stood and he saw for a brief moment the absolute truth of the world," one passage reads. "The cold relentless circling of the intestate earth. Darkness implacable. The blind dogs of the sun in their running. The crushing black vacuum of the universe. And somewhere two hunted animals trembling like ground-foxes in their cover. Borrowed time and borrowed world and borrowed eyes with which to sorrow it."
His 2005 novel, No Country for Old Men, was set in remote Texas and detailed three characters involved in a drug deal that went badly wrong. It tackled themes including generation divides, where "traditional" values of lawfulness, morality and justice were set against a new world order where it was every man for himself.
"You think when you wake up in the mornin yesterday don't count," the character Moss says to a hitchhiker. "But yesterday is all that does count. What else is there? Your life is made out of the days it's made out of. Nothin else."
The book was adapted into a film by the Coen brothers, and went on to win four Academy Awards: Best Picture, Best Director (Joel and Ethan Coen), Best Adapted Screenplay (Joel and Ethan Coen), and Best Supporting Actor (Javier Bardem as Anton Chigurh).
McCarthy was known for incorporating dark themes in his work, such as arson, rape, incest, necrophilia and cannibalism.
"There's no such thing as life without bloodshed," he told The New York Times Magazine in 1992 in a rare interview. "I think the notion that the species can be improved in some way, that everyone could live in harmony, is a really dangerous idea."
The author was also notoriously reclusive, making rare public appearances and only granting a handful of interviews throughout his career.
"In recent years, I have had no desire to do anything but work and be with [my son] John," he told the Wall Street Journal in 2009. "I hear people talking about going on a vacation or something and I think, what is that about? I have no desire to go on a trip. My perfect day is sitting in a room with some blank paper. That's heaven. That's gold and anything else is just a waste of time."
McCarthy was born in Providence, Rhode Island, on July 20, 1933, one of six children in an Irish Catholic family.
He grew up mostly in Tennessee, enrolling in the state university in 1951 before dropping out to join the US Air Force.
McCarthy published his first novel, The Orchard Keeper, in 1965. He was later granted a MacArthur Fellowship, colloquially known as the "Genius Grant", which he used to travel to the American Southwest.
There, he researched and wrote his fifth novel, Blood Meridian (1985), which some consider his magnum opus.
It wasn't until 1992 that McCarthy received widespread success with All the Pretty Horses, a story about a 16-year-old cowboy faced with difficult choices for his future. Compared to his previous work, the prose had more of a romantic quality that surprised some of his earlier fans.
The book was adapted into a 2000 film starring Matt Damon and Penélope Cruz and directed by Billy Bob Thornton.
Famed horror author Stephen King paid tribute to his fellow writer, writing on Twitter: "Cormac McCarthy, maybe the greatest American novelist of my time, has passed away at 89. He was full of years and created a fine body of work, but I still mourn his passing."
Nihar Malaviya, chief executive of Penguin Random House, said: "Cormac McCarthy changed the course of literature.
"For 60 years he demonstrated an unwavering dedication to his craft and to exploring the infinite possibilities and power of the written word.
"Millions of readers around the world embraced his characters, his mythic themes and the intimate emotional truths he laid bare on every page in brilliant novels that will remain both timely and timeless for generations to come."
McCarthy is survived by his two sons, Cullen McCarthy, born in 1962 to his first wife Lee Holleman, and John Francis McCarthy, born in 1999 to his third wife, Jennifer Winkley. He divorced his second wife, Annie DeLisle, in 1981.
Other members of his family include a brother, two sisters and two grandchildren.
Join our commenting forum
Join thought-provoking conversations, follow other Independent readers and see their replies