Dick Bruna dead: Creator of Miffy character beloved by children and adults around the world dies aged 89
News of his death was announced by his publisher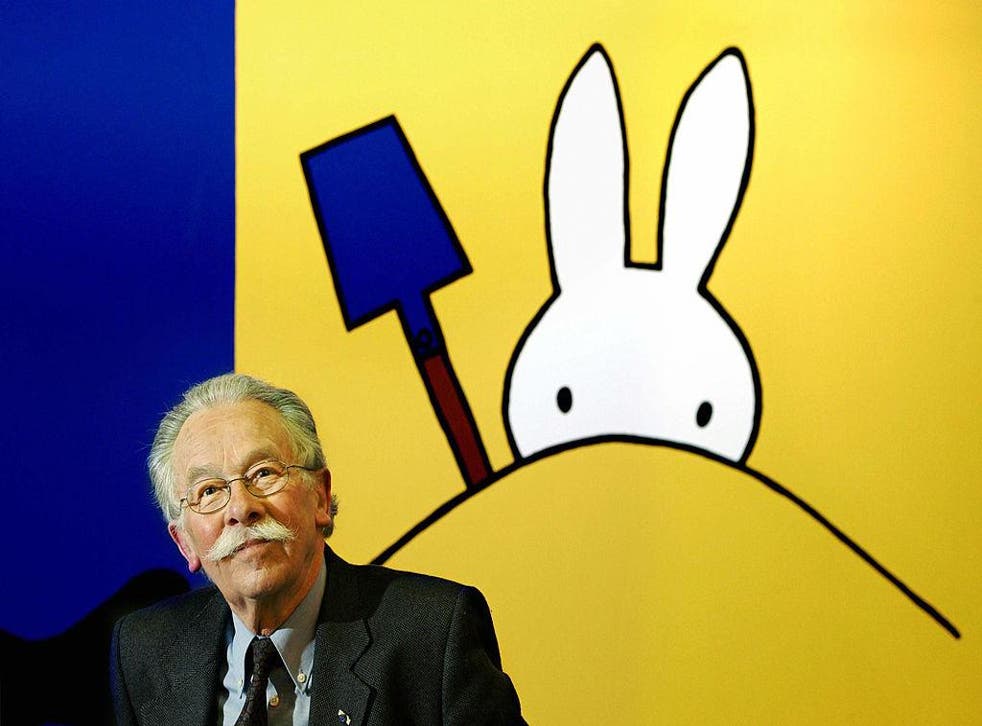 Dick Bruna, the beloved author best known as the creator of Miffy, has died aged 89.
The Dutch illustrator and writer died on Thursday 16 February, his publisher Mercis said in a statement, and leaves behind more than 120 books which sold over 85 million copies.
Bruna was born into a family of publishers in Utrecht. According to the Guardian, he created more than 100 posters and around 2,000 book jackets for his family's company.
His first Miffy books, which were inspired by a story he told his own son, were published in 1955 with Miffy going under the name Nijintje.
The character would go onto become a "merchandising juggernaut"; one that featured on stationery, children's toys, clothes and other merchandise sold around the world.
Mercis spokesperson Marja Kerkhof said: "He was very much loved around the world. I remember travelling with him to Australia, to New Zealand, to Asia, to Japan. Wherever he would go people would queue up for signing sessions of his books."
Of the success of his illustrations she said: "It is very clear pictures, almost like a pictogram, and the fact that he leaves so much out - he goes to the essence of things - and of course his very strong, powerful primary colours.
"Even today if you see it in a store, you would think: 'Hey, this looks different to a lot of other things out there.' There is no clutter, it's all very clear."
Bruna was loved most of all in his birthplace, Utrecht where, as one fan pointed out, there is even a traffic light shaped like Miffy in Bruna's honour.
A museum in Utrecht dedicated to Miffy tweeted the news of his death with a picture of Bruna's beloved character: arms behind her back, and a single tear below her left eye.
Register for free to continue reading
Registration is a free and easy way to support our truly independent journalism
By registering, you will also enjoy limited access to Premium articles, exclusive newsletters, commenting, and virtual events with our leading journalists
Already have an account? sign in
Register for free to continue reading
Registration is a free and easy way to support our truly independent journalism
By registering, you will also enjoy limited access to Premium articles, exclusive newsletters, commenting, and virtual events with our leading journalists
Already have an account? sign in
Join our new commenting forum
Join thought-provoking conversations, follow other Independent readers and see their replies