Dr Seuss's stepdaughter says he didn't have 'a racist bone' in his body after books removed
Six children's stories will no longer be published by Dr Seuss Enterprises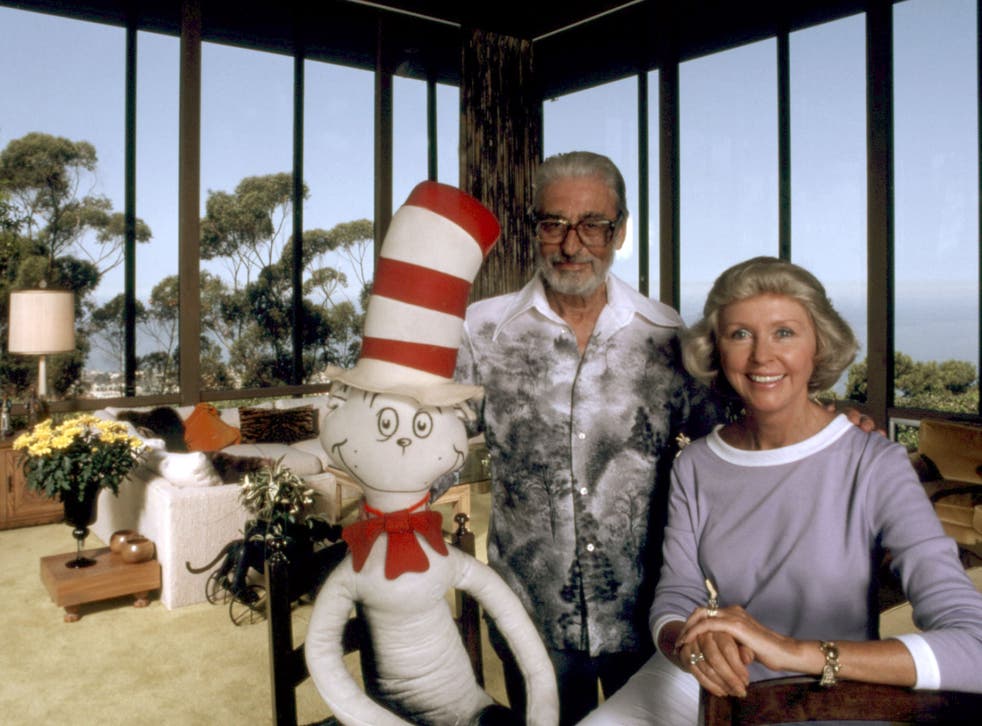 Dr Seuss's stepdaughter has defended him after six of his children's books have been pulled from publication over their use of "hurtful and wrong" imagery.
Dr Seuss Enterprises, the company that manages the author's estate, made the announcement on Tuesday (2 March), in a statement coinciding with his birthday.
Work by the children's author – real name Theodor Seuss Geisel – has recently come under renewed scrutiny over its racist undertones and tropes.
Tuesday marked Read Across America Day, a national event aimed at promoting reading for children. It occurs on Geisel's birthday and has historically been connected with the author, but President Joe Biden did not mention Dr Seuss in his proclamation marking the day this year.
The six titles in question are And to Think That I Saw It on Mulberry Street (the first book published by Geisel under the pen name Dr Seuss), If I Ran the Zoo, McElligot's Pool, On Beyond Zebra!, Scrambled Eggs Super!, and The Cat's Quizzer.
Read more - Dr Seuss: Six books pulled from publication over 'hurtful and wrong' imagery
In defence of her stepfather, Lark Grey Dimond-Cates told The New York Post: "There wasn't a racist bone in that man's body – he was so acutely aware of the world around him and cared so much."
Speaking about the books being pulled from publication,  she said: "I think in this day and age it's a wise decision. I think this is a world that right now is in pain, and we've all got to be very gentle and thoughtful and kind with each other. This is just very difficult, painful times that we live in. We're taking that into account and being thoughtful. We don't want to upset anybody."
Read more - Joe Biden omits Dr Seuss from Read Across America Day proclamation amid concerns over racist undertones
Dimond-Cates added that she hopes the six books will eventually go back into print "because his body of work is unique". She described Dr Seuss as "a sensitive, intelligent, caring man" who was "a product of his times, as we all are", noting that he revised some of his illustrations over time and advocated for environmental conservation through books such as The Lorax.
While some readers see the DSE's move as "cancelling" the famous author, figures such as talk show host Stephen Colbert have commended the decision.
"It's a responsible move on their part," he said. "They recognise the impact these images have on readers, especially kids, and they're trying to fix it because Dr Seuss books should be fun for all people."
Register for free to continue reading
Registration is a free and easy way to support our truly independent journalism
By registering, you will also enjoy limited access to Premium articles, exclusive newsletters, commenting, and virtual events with our leading journalists
Already have an account? sign in
Register for free to continue reading
Registration is a free and easy way to support our truly independent journalism
By registering, you will also enjoy limited access to Premium articles, exclusive newsletters, commenting, and virtual events with our leading journalists
Already have an account? sign in