Fay Weldon death: Prolific author and playwright dies aged 91
Her works include 'The Cloning of Joanna May' and 'The Life and Loves of a She-Devil'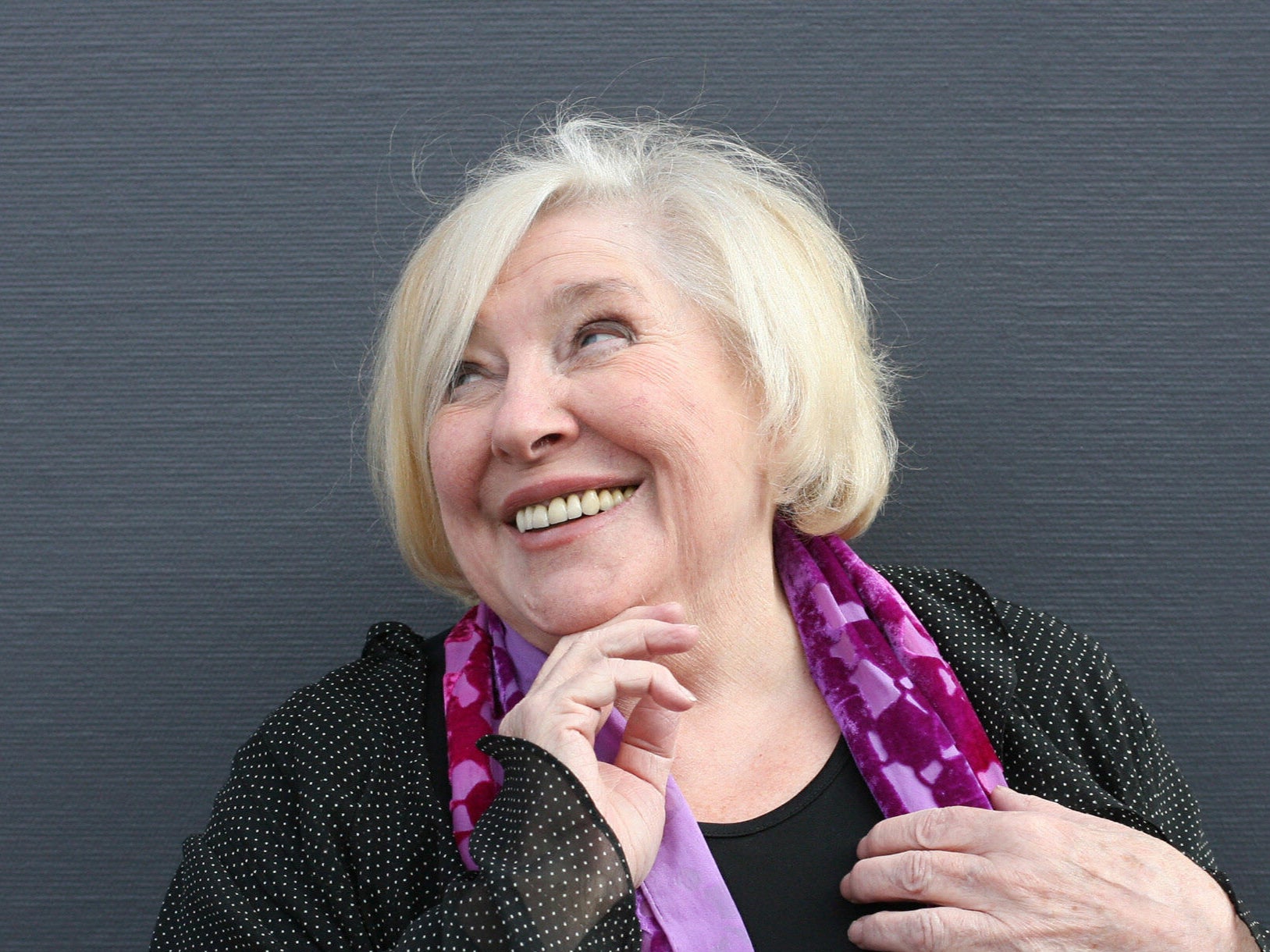 The author and playwright Fay Weldon has died at the age of 91.
Her body of work includes more than 30 novels, as well as short stories and plays written for television, radio and the stage. Her most famous works include the novels The Cloning of Joanna May and The Life and Loves of a She-Devil.
A family statement said: "It is with great sadness that we announce the death of Fay Weldon (CBE), author, essayist and playwright. She died peacefully this morning January 4, 2023."
Writer Roger Clarke, Weldon's nephew, first shared news of her death on Twitter. "I just heard the news from her son Dan that my beloved aunt Fay Weldon died this morning," he wrote.
"I'm so glad to have known her. I only met her after tracking down my biological family. She was wise, funny and true. She helped me so much. I'll miss her, everything about her."
Weldon was born Franklin Birkinshaw in the West Midlands in 1931. After working as a clerk at the Foreign Office, she moved into advertising, and eventually became the head of advertising firm Ogilvy, Benson & Mather.
In the 1960s, Weldon began writing for film and TV. Her first novel, The Fat Woman's Joke – the novelisation of a TV play – was published in 1967.
Writing for The Independent in 2016, Weldon would recall: "[The Fat Woman's Joke] took two male-dominated industries by surprise: TV (brash, brittle and new) and publishing (seen in those days as a venerable gentleman's profession). What surprised them both was that a work by a woman and about a woman sold not just well, but very well."
Weldon wrote the very first episode of the hit class comedy Upstairs, Downstairs in 1971, which won her a Writer's Guild award for Best British TV Series Script.
Among her other screen works was the script for the 1980 BBC adaptation of Pride and Prejudice.
She was nominated for the Booker Prize for her sixth novel, 1977's Praxis, but ultimately lost out to Penelope Fitzgerald ("a better but less overtly feminist writer", Weldon would later say).
It wasn't until 1983 that she published her most famous work, The Life and Loves of a She-Devil. The novel was later adapted into a BBC series (in 1986) and, in 1989, the Hollywood film She-Devil.
In 2001, Weldon was awarded a the rank of Commander of the Most Excellent Order of the British Empire (CBE).
She was married three times: to school headmaster Ronald Bateman, from 1957 to 1959, to jazz musician Ron Weldon, who died in 1994, and to poet Nick Fox. Weldon's marriage to Fox lasted from 1994 until 2020, when they divorced.
Weldon concluded her boistrous 2016 essay in The Independent by saying: "Take everything I say with a pinch of salt. I'm a writer of fiction, and a writeaholic."
Join our commenting forum
Join thought-provoking conversations, follow other Independent readers and see their replies