Grey: 8 things we learn in new Fifty Shades of Grey book told through Christian's eyes
EL James dedicated the novel to those who 'asked and asked and asked' for it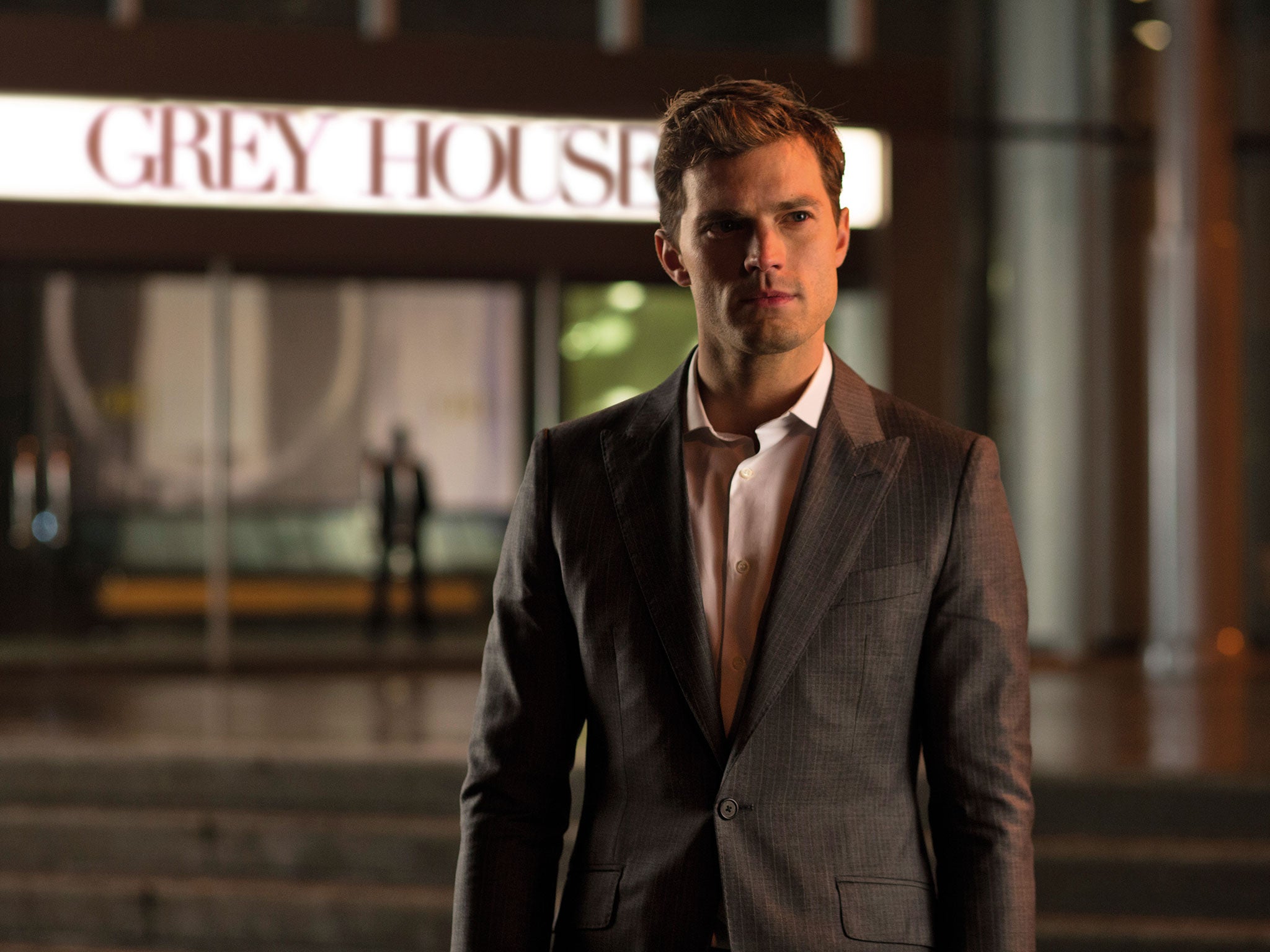 Today is Christian Grey's birthday and to celebrate, author EL James has released a new Fifty Shades of Grey book telling the story through the steely blue eyes of the BDSM-loving billionaire.
Not everyone has the time or inclination to whizz through Grey on their lunch breaks, so we figured we'd do some of the hard work for you and reveal the funniest, cringiest and simply fascinating things we learned from the fourth instalment in the bestselling erotic series.
Saddle up, it's quite a ride...
1) The sex scenes are the most explicit yet
Christian does not hold back, shall we just say. Anastasia Steele's account of their sexual encounters was often clumsy and full of "oh craps" but Christian goes straight to the point. No romantic overtones here and fortunately no mention of an "inner god" - it's more like a literary trip to PornHub.
2) Christian's mind was thinking all sorts of dirty things when he first met Anastasia Steele
She arrived at Grey Enterprises coyly ready to interview a big shot businessman. But when Ana entered Christian's office with her notepad and pen looking all innocent, he was dreaming of "bending her over my knee, spanking her and then f**king her over my desk with her hands tied behind her back". So anyways...
3). Christian actually quotes Keats in his mind
This is hilarious. Remember that sexual tension-packed kiss in the lift? This is what was going through Christian's mind: "Finally I can sample her: Mint and tea and an orchard of mellow fruitfulness. She tastes every bit as good as she looks. Good lord I'm yearning for her." Oh EL James you outdid yourself there.
4) Christian is not as sure about himself in the sack as you might think
"Whoah, I'm responsible for her first f**k and her first orgasm. I'd better make this good!" he says after learning that Ana is a virgin and, he assumes, totally sexually-inexperienced. No pressure!
Fifty Shades of Grey film stills
Show all 24
5) The submission scene made Christian feel all emotional too...
He's not all cold and unfeeling ladies - he's the real submissive here. Ana may have felt rejected after feeling him tense and and seem all offish but this is what Christian was actually thinking: "I'm overwhelmed by an unfamiliar emotion that rocks through me, slicing through sinew and bone, leaving unease in its wake." He just didn't know what to do with all that emotion...but he could have tried harder to be less of a douchbag right?
6) Christian's childhood was horrific
This man is craving a woman's love. In Grey we learn that 4-year-old Christian covered his "crack w***e" mother's dead body with his blankie while trying to avoid being killed himself at the hands of her abusive partner. If all that wouldn't mess you up we're not sure what would.
7) There are probably going to be more Grey books
James ends this one with Christian going to see a therapist in a bid to win back Ana and wondering whether he could ever have a "vanilla relationship" with her. Cue the potential to see what happens next - she's certainly business-minded.
8) Publishers Penguin Random House are besotted
These folks love Christian Grey so much that the New Zealand team made him a birthday cake. But then again the Fifty Shades books have sold more than 125 million copies worldwide so there's plenty of reason to celebrate.
Join our commenting forum
Join thought-provoking conversations, follow other Independent readers and see their replies