'I was set up as a hate figure': Hilary Mantel defends criticism of Kate Middleton
Award-winning novelist says she has "absolutely nothing to apologise for"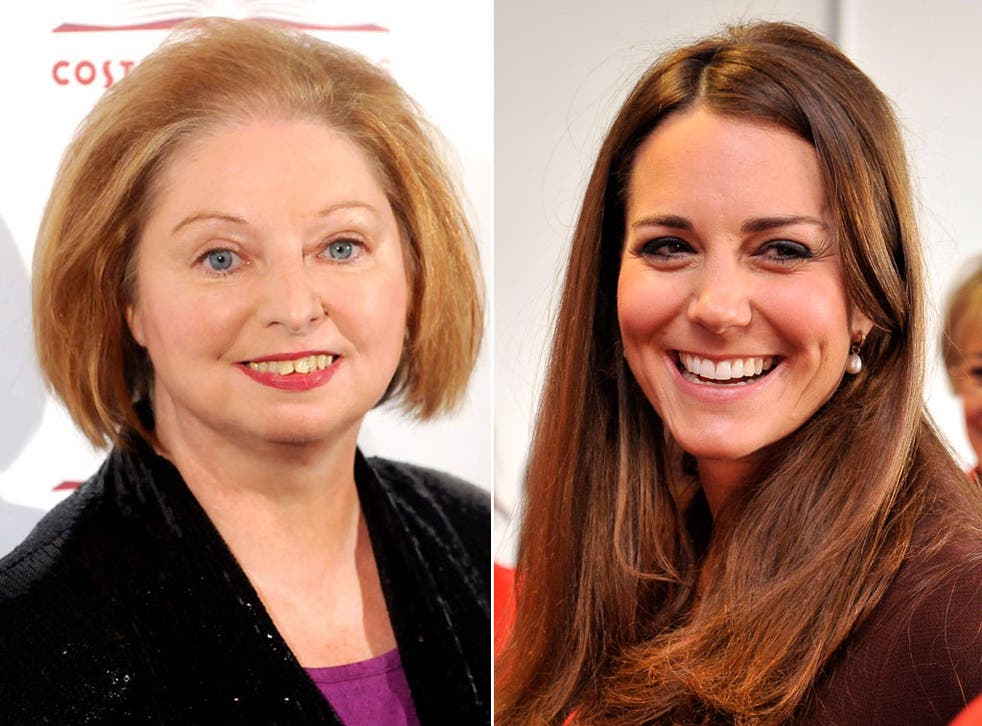 Award-winning novelist Hilary Mantel has defended her comments about Kate Middleton saying she has: "absolutely nothing to apologise for".
The double Booker Prize winner found herself in the headlines last month after she described Kate as "shop-window mannequin" whose only purpose was to breed.
During a lecture at the British Museum she said the Duchess had no personality, and described her as "gloss-varnished" with a perfect plastic smile.
Mantel, whose latest novels are set in the Tudor court, was widely criticised for the comments in the lecture entitled 'Undressing Anne Boleyn'.
Prime Minister David Cameron even waded into the controversy saying the author was "completely wrong" to compare the Duchess to a "shop-window mannequin".
In an interview with BBC Radio 3's Night Waves the author hit back at her critics saying her words had been taken out of context and that she had been describing a perception of the Duchess that had been created in the media.
She told host Anne McElvoy: "My lecture and the subsequent essay was actually supportive of the Royal Family and when I used those words about the Duchess of Cambridge, I was describing the perception of her which has been set up in the tabloid press.
"My speech ended with a plea to the press and to the media in general. I said 'back off and don't be brutes. Don't do to this young woman what you did to Diana.'
"My whole theme was the way we maltreat royal persons, making them one superhuman, and yet less than human."
Mantel also said the controversy over her comments was an attempt to set her up as a "hate figure" by "taking the words completely out of context - twisting the context."
She told the radio programme: "I don't believe for one moment that there was any lack of clarity, after all, I have been practising my trade for a number of years now.
"It was a matter of taking the words completely out of context - twisting the context - and setting me up as a hate figure.
"I have absolutely no regrets - what I said was crystal clear."
During her controversial lecture, organised by London Review of Books a month after her latest novel Bring Up The Bodies won the Costa prize, Mantel also suggested that "painfully thin" Kate was selected for her role of princess because she posed no risk of showing any character.
But she said tonight: "I do think that the Duchess of Cambridge is an intelligent young woman, who if she cares to read my essay will see that I meant nothing but good to her."
Register for free to continue reading
Registration is a free and easy way to support our truly independent journalism
By registering, you will also enjoy limited access to Premium articles, exclusive newsletters, commenting, and virtual events with our leading journalists
Already have an account? sign in
Register for free to continue reading
Registration is a free and easy way to support our truly independent journalism
By registering, you will also enjoy limited access to Premium articles, exclusive newsletters, commenting, and virtual events with our leading journalists
Already have an account? sign in
Join our new commenting forum
Join thought-provoking conversations, follow other Independent readers and see their replies