'Lost' WH Auden journal sheds light on pivotal time for poet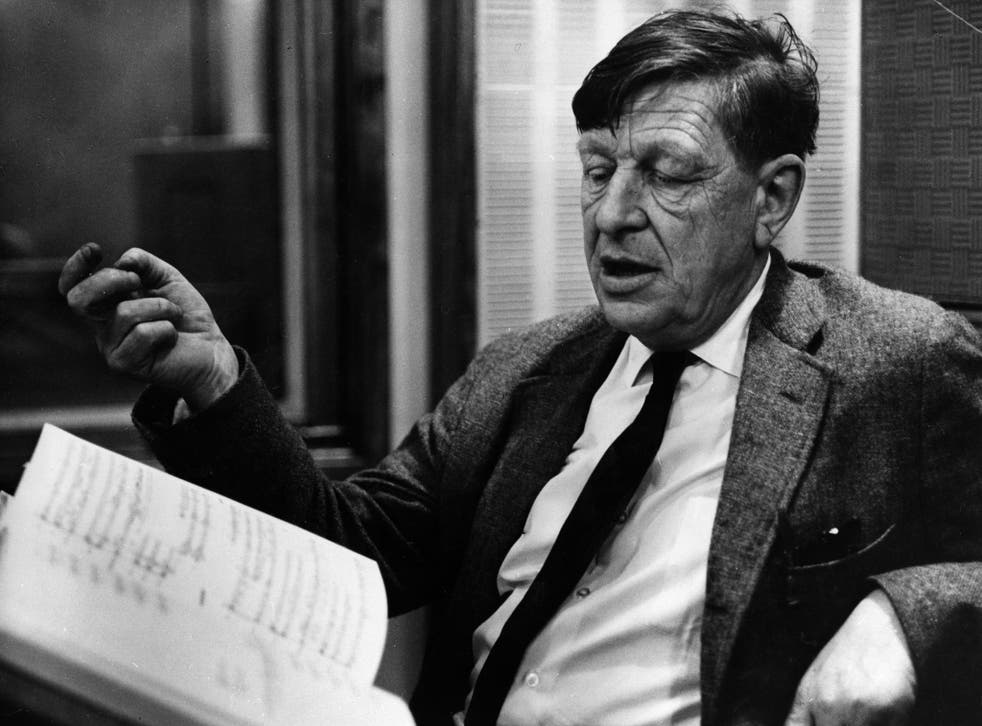 A journal written by WH Auden that for decades was believed lost has been unearthed, shedding new light on a critical year in the life of one of the giants of 20th century poetry.
Auden, who died in 1973 aged 66, wrote the journal between August and November 1939. It gives an insight into the poet whose works include Funeral Blues, Lullaby and The Unknown Citizen.
Edward Mendelson, the literary executor of Auden's estate and an English professor at Columbia University, said: "The journal gives a personal sense that we don't really have elsewhere of Auden in this hugely important era."
The notebook will be auctioned next month at Christie's as part of a valuable printed books and manuscripts sale. The estimated value is between £40,000 and £60,000. The auction house's catalogue describes it as the "most significant Auden manuscript to have been offered at auction".
It is one of only three journals that the poet is known to have kept and covers the period shortly after what he described as the "eleven happiest weeks of my life" – the honeymoon period of his relationship with the American poet Chester Kallman.
The frank details of his personal life are set against the build-up to the Second World War. He wrote: "I am happy, but in debt… I have no job. My [US] visa is out of order. There may be a war. But I have an epithalamion to write and cannot worry much."
The journal is 96 pages long and covers the background to his feted poem September 1, 1939, written at the outbreak of the Second World War. Auden gave the journal to his friend George Davis, a novelist and magazine writer, but all trace of it disappeared shortly after until it was found recently.
In the journal, Auden wrote: "Woke with a headache after a night of bad dreams in which C [Kallman] was unfaithful. Paper reports German attack on Poland. Now I sit looking out over the river. Such a beautiful evening and in an hour, they say, England will be at war."
Join our new commenting forum
Join thought-provoking conversations, follow other Independent readers and see their replies