Michael Rosen out of intensive care after eight weeks in hospital, wife says
Former children's laureate was first reported to have fallen ill in March
Roisin O'Connor
Saturday 23 May 2020 12:16 Comments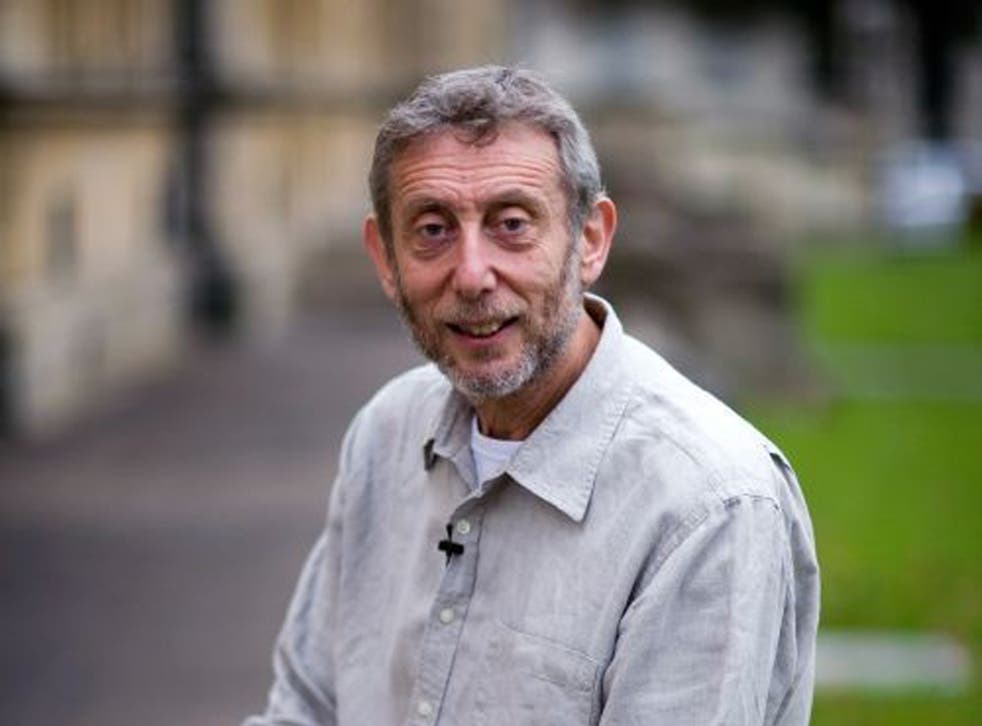 Author Michael Rosen is out of intensive care after being in hospital for eight weeks, his wife Emma-Louise Williams has said.
The beloved author was taken into intensive care in March, with Williams sharing regular updates from his Twitter account during the early stages of his illness.
On Saturday 23 May, Williams tweeted from her own account: "Today Michael has been in hospital for 8 weeks & I'm v happy to say he left ICU yesterday after a long & difficult 47 days.
"His recovery is continuing on the ward & will take time. He has done so well to get through this but please don't expect him back here yet."
Williams retweeted the post on Rosen's account and praised "the amazing efforts of the lovely kind staff" at Whittington hospital in north London, where Rosen has been receiving treatment.
To date, she has not confirmed whether Rosen's condition is related to coronavirus.
Rosen described his illness on 22 March: "Can't stop my thermostat from crashing: icy hands, hot head. Freezing cold sweats. Under the covers for bed-breaking shakes. Image of war hero biting on a hankie, while best mate plunges live charcoal into the wound to cauterise it."
The following day, he wondered whether he was suffering from a heavy flu: "Have had no chest pains. No persistent cough. So all along it could have been a heavy flu and not corona. Today the fevers are ebbing. In their place a deep muscle exhaustion. In every corner."
The 74-year-old is best known for his poetry and books including We're Going On A Bear Hunt, and Little Rabbit Foo Foo.
Register for free to continue reading
Registration is a free and easy way to support our truly independent journalism
By registering, you will also enjoy limited access to Premium articles, exclusive newsletters, commenting, and virtual events with our leading journalists
Already have an account? sign in
Join our new commenting forum
Join thought-provoking conversations, follow other Independent readers and see their replies