The most ridiculous adult colouring books
Because 'adult' doesn't have to mean 'boring'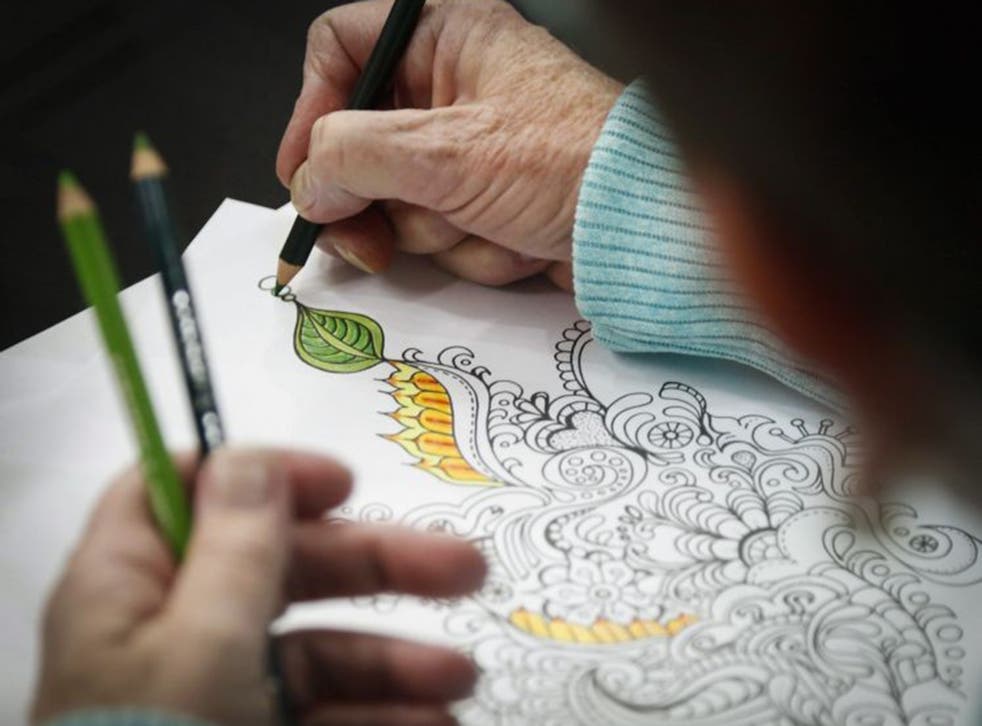 If you thought you'd seen it all on the exploding adult colouring book market, think again.
Romantic fiction publishers Mills & Boon are jumping on the bandwagon and releasing their first colouring book, The Art of Romance, in celebration of over 100 years of iconic covers.
The book will chart the history of 20th-century romance for all the soppy art lovers among us, featuring quotes, facts and snippets of information about real life goings on when each story and cover were created. From the birth of a royal baby to the rise of the rom-com, there is apparently now nothing you cannot take a colouring pencil to.
Stress experts have praised colouring as a great way of practising mindfulness. In response, bookshops have been stocking more colouring books for adults as the trend gathers pace and storms bestsellers lists.
Of course, this might be little more than a short-lived fad, but judging by the range of options out there for the colouring, it might be time to invest in a well-stocked tin of pencils.
Let's take a look at some of the more 'interesting' offerings:
Swear Word Colouring Book
Because who hasn't wanted to colour in 'Zero F**ks Given' surrounded by a random array of sealife?
Thrill Murray
Heard Bill Murray voicing Baloo in The Jungle Book and thought, I'd love to colour him in? Look no further - here's 23 pages of the actor in all his movies just waiting for a splash of colour.
Fat Ladies in Spaaaaace: A Body-Positive Colouring Book
"Eighteen fat sci-fi heroines doing what they do best: trekking across time and space, blasting off into adventure and saving the day." What's not to like? In the same series are Unicorns are Jerks and Dinosaurs With Jobs.
1990s Colouring Book
It's time to get nostalgic and colour in your childhood from dodgy fashions and Gameboys to Pogs and Tamagotchis. Don't forget the scented gel pens.
The Great British Cake Off
100% unofficial, but actually quite pretty.
Colour Me Good Swoooon
George Clooney, James Franco, Matt Damon, Daniel Craig, Colin Firth, Richard Gere, Jude Law, Michael Fassbender…its heartthrobs galore, plus some cringeworthy chat-up lines.
Colouring Book for Lawyers
For people whose black, grey and brown colouring pencils are always the ones in need of a sharpen.
The Candy Crush Colouring Book
If the game wasn't addictive enough, you can now colour in all that sweet stuff. If…you…want…to?
The Art of Romance will be available to buy from millsandboon.co.uk and in a range of bookshops for £9.99 from 5 May
Join our new commenting forum
Join thought-provoking conversations, follow other Independent readers and see their replies