Better to drown children than let them read 'homosexual' Harry Potter, says extreme right-wing pastor
Kevin Swanson believes America should repent that Dumbledore 'emerged as a homosexual mentor to Harry Potter'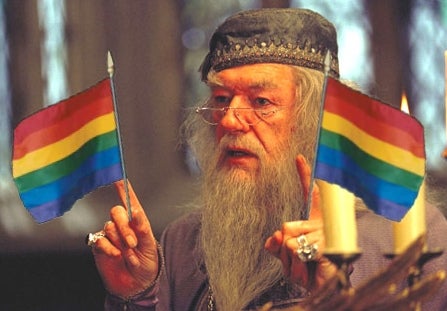 Parents should drown children before they let them read the Harry Potter books because of gay character Dumbledore, an extreme right-wing pastor has said.
Preacher Kevin Swanson was speaking at the National Religious Liberties Conference when he made the staggering suggestion during an impassioned rant against homosexuality.
"Friends, we are on the very cusp of judgement as I see it. We need to call America to repent. Repentance from defying the almighty. Repentance of abortion, the hundreds of millions of dead bodies, I don't know how many," he began, before bizarrely targeting JK Rowling's bestselling wizarding novels.
"America, repent of Harry Potter. Repent that Dumbledore emerged as a homosexual mentor for Harry Potter."
Not content at stopping with Harry Potter, Swanson went on to attack adorable animated movie How to Train Your Dragon. "Children are raised to be stumbled by the Dumbledores and Hiccups on How to Train Your Dragon," he said. "My friends, America needs to repent."
Then, came the closing comments that surely even Voldemort himself would not have dreamed up: "For tens of millions of parents it would be better that a millstone be hung around their neck and they be drowned at the bottom of the sea."
Let us not forget that Swanson is the same man who, in March 2014, declared Disney hit Frozen "very evil" gay propaganda. "You wonder sometimes if maybe there's something very evil happening here," he said.
"I wonder if people are thinking: 'You know I think this cute little movie is going to indoctrinate my 5-year-old to be a lesbian or treat homosexuality or bestiality in a light sort of way'."
The A-list opposing Russia's anti-gay laws
Show all 15
Swanson went on to attack the studio, claiming that if he were the Devil wanting to do something "really, really, really evil" to young children in US Christian families, he would "buy Disney in 1984".
He believes Christians will one day be burnt at the stake by homosexuals but ended his speech by saying he wants to give the LGBT community time to repent before using the death penalty against them.
Join our commenting forum
Join thought-provoking conversations, follow other Independent readers and see their replies