Philip Roth reveals his last great project - his own biography
Having announced his withdrawal from literature last year, the man described as America's finest living novelist has thrown himself into his final work
Ian Burrell Comments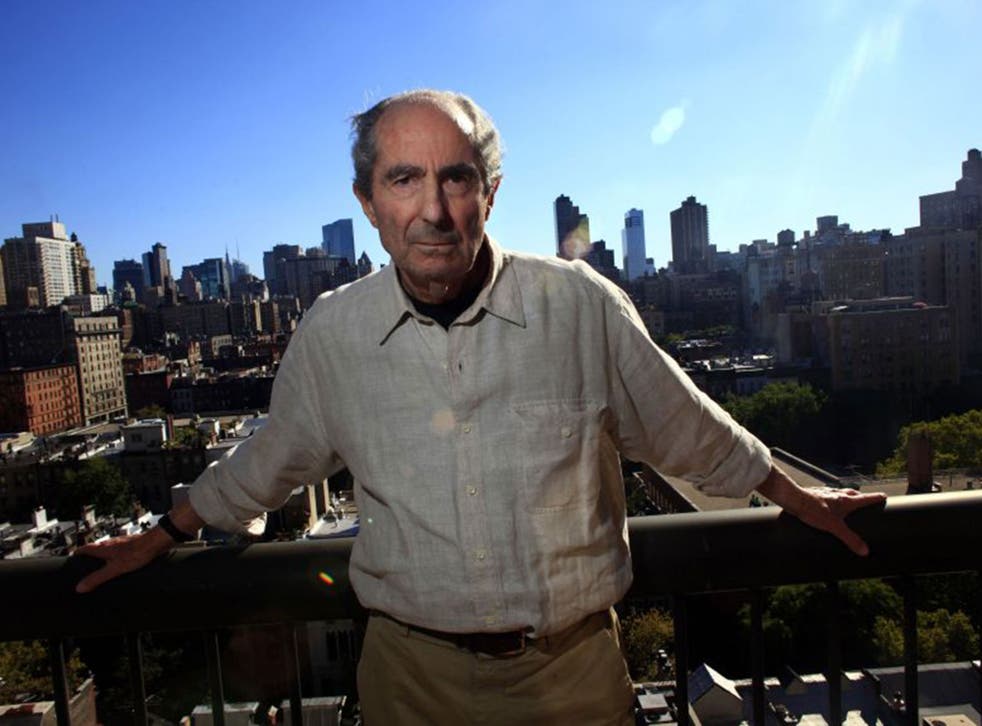 Philip Roth can't stop writing. Having announced his withdrawal from literature last year, the man described as America's finest living novelist, has thrown himself into a final work – his own biography.
In the second part of a landmark documentary with the BBC's Creative Director Alan Yentob, Roth describes himself as being "in the employ" of his biographer Blake Bailey and reveals that he has submitted a detailed written "commentary" to the project.
"I do have things to do – I just don't do that thing [novel writing] anymore," he tells Yentob in Imagine… Philip Roth Unleashed. "One of the biggest tasks that has come to me is working with the biographer Blake Bailey and ever since then I have been in the employ of Blake Bailey."
Although Roth, 81, says that he does not expect to live long enough to see the biography's completion, he has submitted vast amounts of newly written material for Bailey.
The biographer told the BBC: "He has supplied me with literally thousands of pages of typed notes that are addressed directly to me. He has turned over all his personal papers to me." Bailey said the personal archives were so extensive that "it will take me years to excavate them".
Roth, who won a Pulitzer Prize for American Pastoral and who burst onto the literary scene with the controversial Portnoy's Complaint in 1959, has said that his 24th novel Nemesis was his last.
In the BBC documentary, he declares that the interview will be "my last appearance on television, my absolutely last appearance on any stage anywhere".
Expressing his enthusiasm for the biography project, he says: "I have miles of files in my basement, my studio and so on, in two houses. File by file I put the things out and saw what they were about and wrote a commentary for [Bailey]. He's absolutely diligent and wonderful. He's interviewed over 100 people in the last year and I think he has another 100 to go. He just pursues people and he goes right for the jugular."
Bailey, a Pulitzer-winning literary biographer, tells the programme that he "felt like a clubbed seal" after Roth had given him a three-hour interrogation before agreeing to the project.
Roth said he was not expecting to read the finished work, which Bailey – the biographer of American writers John Cheever, Richard Yates and Charles Jackson - had told him was likely to be published in 2022. The novelist replied: "I will do anything for you but I don't know if I can stay alive…"
Yentob, who is an old acquaintance of the novelist, said Roth's enthusiasm for the biography project was notable. "He has thrown himself into it with relish."
He told The Independent that he had dropped a previous interview with Roth, planned about five years ago, because the novelist was not being sufficiently open. "I turned him down last time because I felt he wasn't open enough to talk about the things I wanted to talk about. I didn't think the Philip that I knew, who was hugely entertaining and direct, was going to come out. I sort of sacked him, basically."
In the two-part documentary, which begins tonight on BBC1 at 10.35pm, Roth admits that he'd had a change of heart since declaring in 2004 that he "could not conceive of a life without writing".
He told Yentob that he had a clear realisation when his novel-writing career was over. "I had reached the end. There was nothing more for me to write about."
Except the detailed notes for his own biography.
Register for free to continue reading
Registration is a free and easy way to support our truly independent journalism
By registering, you will also enjoy limited access to Premium articles, exclusive newsletters, commenting, and virtual events with our leading journalists
Already have an account? sign in
Join our new commenting forum
Join thought-provoking conversations, follow other Independent readers and see their replies