'Pippatips': Legal wrangle over Pippa Middleton pregnancy advice Twitter spoof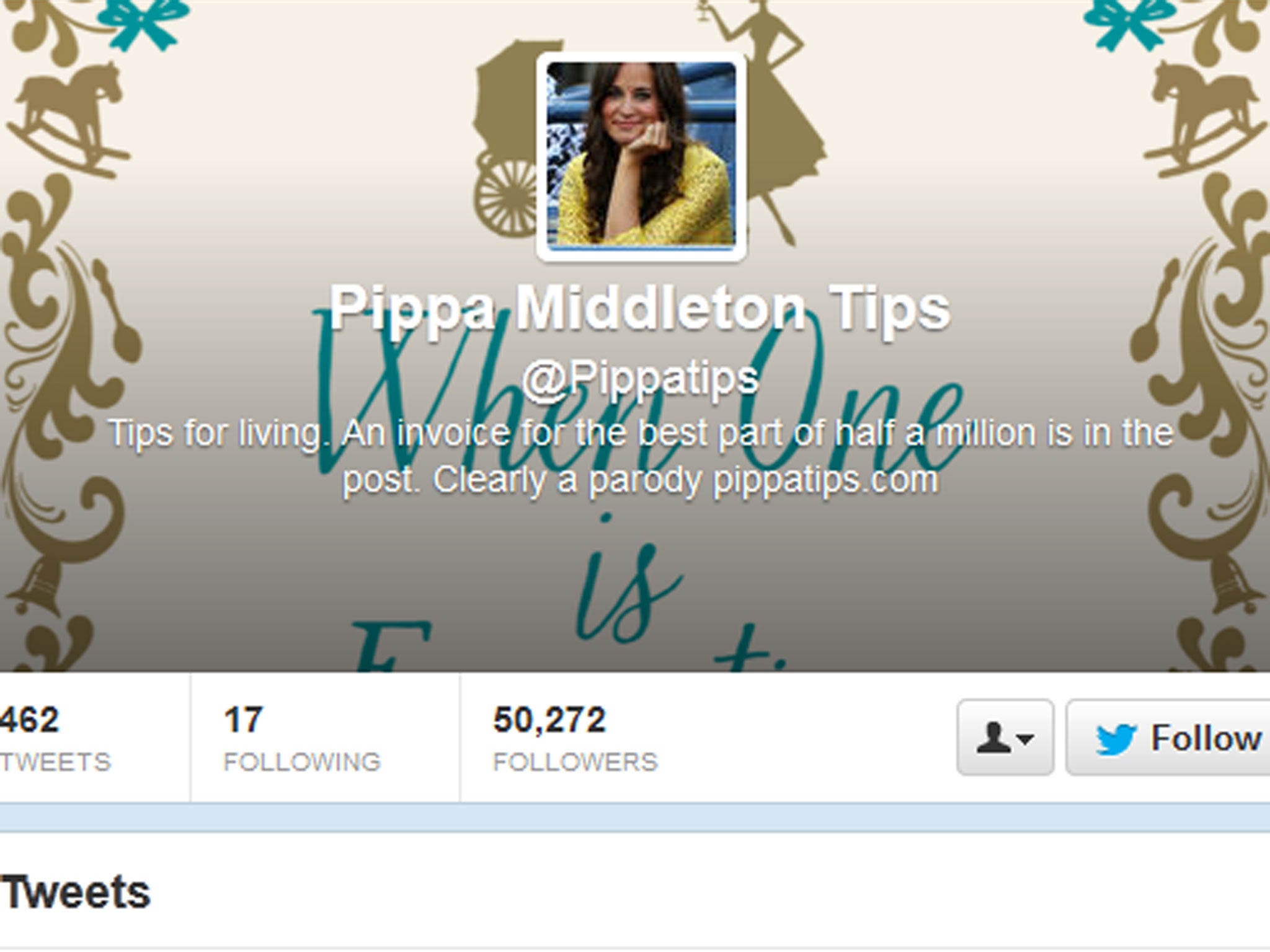 A legal battle has erupted over a spoof publication which imagines Pippa Middleton's advice on pregnancy and parenting.
The younger sister of the Duchess of Cambridge is thought to have taken offence over the novelty book, which parodies her party-planning book Celebrate.
The tongue-in-cheek book, written by Mat Morrisroe and Suzanne Azzopardi, started life as Twitter account @Pippatips, which mocked the 29-year-old author for her predictable party tips.
After amassing nearly 50,000 Twitter followers, the pair decided to turn their project into book "When One is Expecting: A Posh Person's Guide to Pregnancy and Parenting".
The guide includes advice such as: "You will probably undergo lots of tests at this point. Don't worry though, you won't need to revise."
Although the duo's book was published in June, Middleton's lawyers Harbottle & Lewis have written to the book's publishers, Icon Books, to demand the @Pippatips Twitter account be deleted.
Icon Books declined to comment. Harbottle & Lewis said it did not comment on client matters.
Join our commenting forum
Join thought-provoking conversations, follow other Independent readers and see their replies