A Poem to Remember: Prince William praises five finalists of war poetry competition
'It is remarkable to see these powerful new perspectives on service'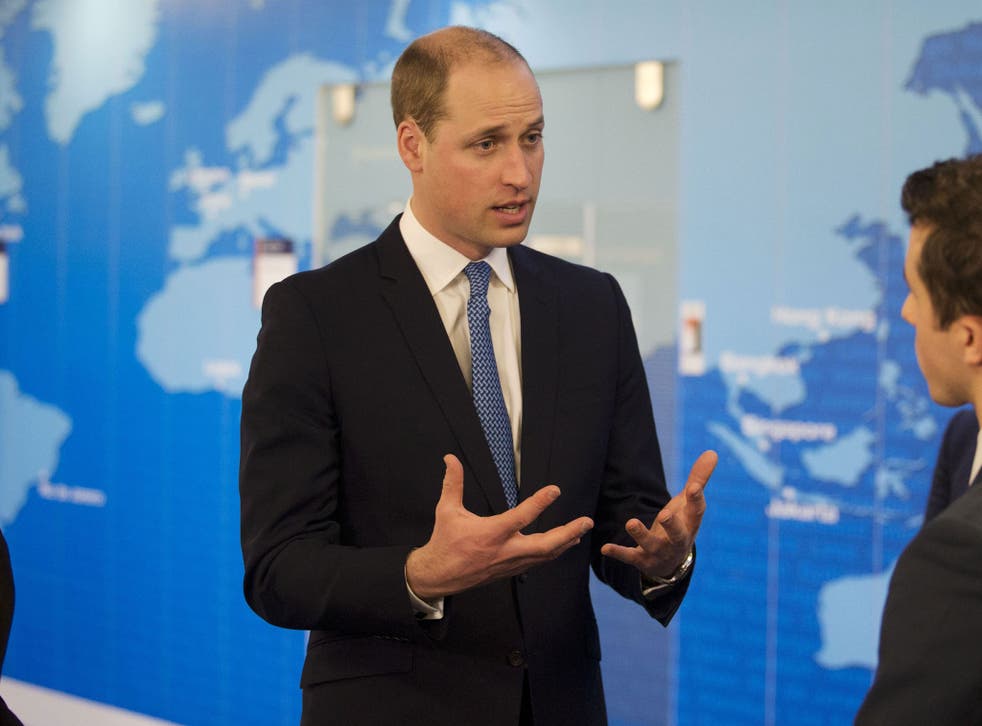 The five finalists for a national poetry competition marking the 100th anniversary of the end of the First World War have been announced.
The winner of 'A Poem to Remember', launched by Prince William back in February, will have their work read aloud by The Duke of Cambridge at the opening of the Defence and National Rehabilitation Centre (DNRC) later this summer. The poem will also be installed permanently at the facility.
Over 5,000 poems were submitted, a team of literary experts looking for works that reflect on humankind's ability to triumph over adversity and selecting a longlist of 25.
A judging panel composed of famous names – including Stephen Fry, war novelist Andy McNab, and the 7th Duke of Westminster – then chose the five best, with the overall winner being decided by public vote.
"It has been wonderful to see the encouraging response to this," said Prince William, a patron of the DNRC campaign.
"It is remarkable to see these powerful new perspectives on service, conflict and how people can face the most difficult adversities."
George Hackney's previously unseen World War One photographs

Show all 7
The five finalists' poems deal with a wide array of subjects, ranging recent tragedies such as the Manchester bombings and Grenfell tower to personal tales of conflict and memories of those who served the armed forces to. The authors themselves come from diverse background and include a retired civil servant, an A&E nurse, and a retired English lecturer.
TV presenter and historian Dan Snow, who chaired the judges' panel, said: "We've got a chance here to place a poem right at the heart of this national institution – the DNRC – which is going to heal our wounded and look after those who have been terribly afflicted in the warzone for generations to come."
The multi-million-pound centre will succeed Headley court as the leading facility for clinical rehabilitation for those who served in the armed forces, housing a full suite of rehabilitative facilities and providing neurological and complex trauma care. The £300 million cost was funded entirely by charitable donations.
Snow continued: "What greater excitement, what greater honour, can there be than to have your poem up there so that all of those people can see it day and night and to provide a source of inspiration."
The eventual winner of the competition will take home a £2,000 cash prize, while the runners up will also receive £500 each.
The public vote closes Saturday 9 June, with the winner being announced later in June. You can read the full poems and vote at www.poemtoremember.co.uk.
Join our new commenting forum
Join thought-provoking conversations, follow other Independent readers and see their replies