Richard Dawkins: received in the Holy Land, reviled in the Highlands
Hardline Presbyterians furious at celebrity atheist's invitation to Hebridean book festival
Hamish Macdonnell
Monday 20 August 2012 00:00 Comments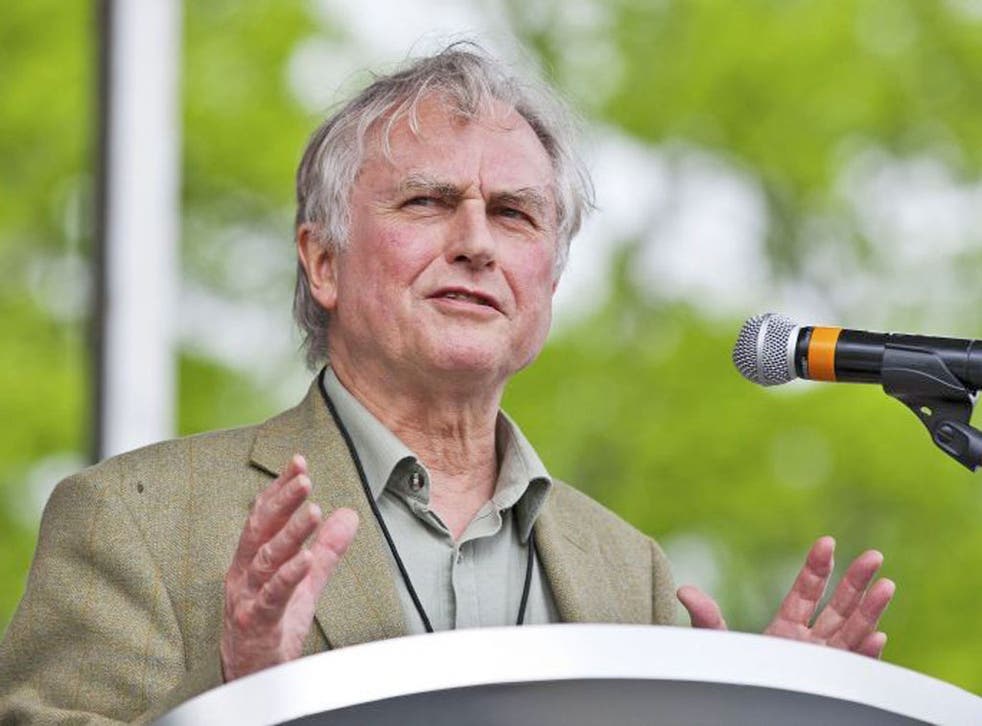 From Jerusalem to the American Bible Belt, Professor Richard Dawkins, pictured, has braved the world's most god-fearing communities to argue for a faithless society.
But the celebrity atheist is now facing one the most hostile receptions of his career – after an invitation to a Hebridean book festival sparked a battle for the soul of the Highlands
In one corner is Prof Dawkins, evolutionary biologist, best-selling author of The God Delusion and the world's most prominent secularist. In the other are devout, local Christian groups who have taken exception to the godless academic accepting an invitation to speak at the Faclan Hebridean Book Festival on the Isle of Lewis.
The festival does not take place until November but as soon as Prof Dawkins' name appeared on the schedule it was enough to rouse the ire of many in this stronghold of Presbyterianism.
Pastor Donnie Stewart of the New Wine Church in Stornoway said: "It is disappointing he has been invited , given the Christian heritage and local sensitivities here."
Another Christian group, the Lord's Day Observance Society, also took umbrage.
John Roberts, president of the society, said: "He has a personality that has reached certain heights but it just shows how gullible people are when so much of what he says can be torn to pieces."
Faced with clearly mounting outrage against his proposed visit, Prof Dawkins hit back. Writing in a local newspaper, the atheist and academic retorted: "I always marvel when I come up to the Highlands and encounter this kind of sheer, blind panic at the mere thought of me giving a talk.
"The region has a reputation for solid faith, but if that were really so, you might think it might be able to take a simple talk by an evolutionary scientist in its stride."
At this point, the Free Church (known locally as the Wee Frees) got involved, challenging Prof Dawkins to a debate.
His response – a deliberately antagonistic jibe on Twitter – did not go down well.
"As a great president of the Royal Society said, 'That would look great on your CV, not so good on mine,'" he tweeted.
In response, Reverend David Robertson of St Peter's Free Church in Dundee, who is also due to appear at the festival, accused Prof Dawkins of "astounding arrogance", adding: "I suspect that Richard Dawkins problem is that he's not a good debater. His sound-bite atheism does not stand up to rigorous scrutiny."
As of last night, Prof Dawkins insisted he will attend the festival but still refuses to debate.
The main winners at this stage, it seems, are the organisers of the Faclan Book Festival who have generated the sort of publicity they could only ever have dreamed of before they decided to put Prof Dawkins on the schedule.
Tale of tape: Dawkins vs the 'Wee Frees'
Professor Richard Dawkins
Age: 71.
Who is he? An English ethologist, evolutionary biologist and author.
Best known for? Being an atheist.
What has he done? Written a book called The God Delusion which argues exactly that, that God is a delusion.
Why is he being criticised? He is strongly opposed to creationists and said this week that arguing with them was like playing chess with a pigeon: "It knocks the pieces over, craps over the board and flies back to its flock to claim victory."
The Free Church of Scotland
Age: 169.
What is it? A Presbyterian Church with about 10,000 members, most of them in the Highlands.
What are the members known as? The Wee Frees.
What are they best known for? A muscular, devout brand of Christianity which includes strict observance of Sunday as a day of rest.
Why is it having a spat with Prof Dawkins? Because the Free Church of Scotland believes in the Bible, all of it and believes that atheists like Prof Dawkins are wrong.
Register for free to continue reading
Registration is a free and easy way to support our truly independent journalism
By registering, you will also enjoy limited access to Premium articles, exclusive newsletters, commenting, and virtual events with our leading journalists
Already have an account? sign in
Join our new commenting forum
Join thought-provoking conversations, follow other Independent readers and see their replies