The Independent's journalism is supported by our readers. When you purchase through links on our site, we may earn commission.
The Testaments reviews round-up: What the critics are saying about Margaret Atwood's sequel to The Handmaid's Tale
Sequel coming out on 10 September
Clémence Michallon
New York
Friday 06 September 2019 17:29 Comments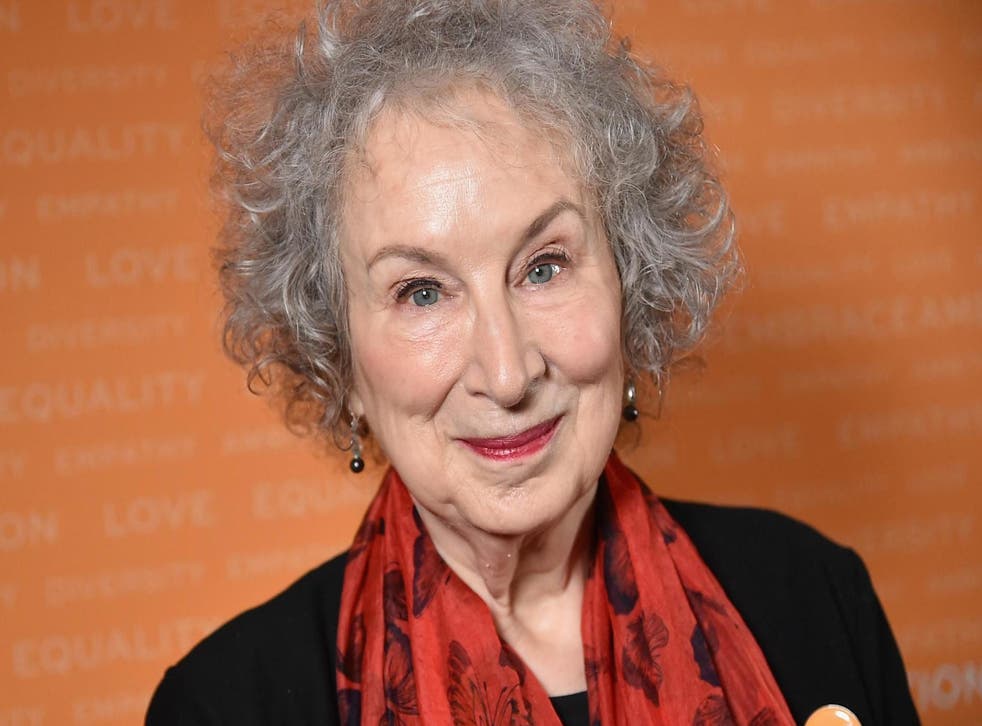 Three decades after the publication of The Handmaid's Tale, Margaret Atwood is giving Offred's story a new chapter. The Testaments, a sequel bringing readers back to the oppressive regime of Gilead, will be released on 10 September – and it has already won over critics.
Set years after the events depicted in the original novel, The Testaments is told in the voice of three women: Aunt Lydia, the Handmaids' tormentor-in-chief, Daisy, who was rescued from Gilead as a baby, and Agnes, who grew up within the tyrannical republic and has never known anything different.
Critics have overall praised Atwood's new novel, deeming it "surprisingly fun", "powerful" and "well worth the wait" – though some have felt that it doesn't fully live up to The Handmaid's Tale.
Here's what reviewers have said so far:
4/5
The Testaments has a lot to live up to. As well as all that hype, there's the genuine brilliance of its predecessor, which has become a touchstone in the age of Trump, and a hugely popular TV series. It cannot fully live up to all of that, but it can and does satisfy our hunger for more. It is an addictively readable, fast-paced adventure towards the collapse of Gilead, a totalitarian Christian state formed in a dystopian America, when falling fertility rates are countered via the sexual enslavement of women (the handmaids). No regime lasts forever – a point already hopefully made in the postscript of The Handmaid's Tale – and The Testaments looks at how the first blows may be struck from within. (Holly Williams)
The 25 best books by women

Show all 25
(Mixed)
Atwood isn't completely faithful to the way the TV show has expanded Gilead: There's plenty that's established onscreen that she either ignores or downright contradicts in The Testaments. But she holds on to the central belief of the TV show, which is that Gilead is a dystopia with hope, that it will be destroyed by individual and extraordinary human beings, and that the audience deserves to see those human beings take the whole thing down.
That makes The Testaments fun to read. But it also means that this sequel feels a little less truthful, a little less likely to become immortal, than its predecessor. (Constance Grady)
(Positive)
The main story line in "The Testaments" is a kind of spy thriller about a mole inside Gilead, who is working with the Mayday resistance to help bring down the evil empire. It's a contrived and heavily stage-managed premise — but contrived in a Dickensian sort of way with coincidences that reverberate with philosophical significance. And Atwood's sheer assurance as a storyteller makes for a fast, immersive narrative that's as propulsive as it is melodramatic. (Michiko Kakutani)
3/5
The horrors and repressions of Gilead, so shocking on first encounter, so convincingly realised, are here repeated. If you've seen one ululating birth, one man torn apart by Handmaids, you've seen them all. Atwood's prose is as powerful as ever, tense and spare. She invests certain phrases with ironic fury: adulteress, precious flower, Certificate of Whiteness, fanatics, defiled. Her word games are ingenious. She forces you to think about language and how it can be made to lie. The plot is propulsive and I finished in six hours flat. But if The Handmaid's Tale was Atwood's mistresspiece, The Testaments is a misstep. The Handmaid's Tale ended on a note of interrogation: "Are there any questions?" Those questions were better left unanswered. (Laura Freeman)
4/5
True to her mandate, Atwood has given us a blockbuster of propulsive, almost breathless narrative, stacked with twists and turns worthy of a Gothic novel. Its characters are as lurid and schematic as its clever front-cover image (a woman in a bonnet in neon green), but, like the jacket picture too, impressive in their gestural efficiency. Because everyone can recognise that bonnet now: the wide deep hat, shorthand for the puritanical Gilead and its misogynistic mores, has so permeated our culture thanks to the recent TV adaptation that Kylie Jenner mistook it for a fashion item. (Serena Davies)
(Positive)
Atwood is patient in unpacking Aunt Lydia's intentions and executing her plan, and does so with a dash of keen mordant wit. What emerges is a narrative of the downfall of Gilead constructed through historical records. Along with Aunt Lydia's archived writings are two other parallel testaments, those of Agnes Jemima of Gilead and Daisy of Canada. Both begin their stories as adolescents, Agnes the daughter of Commander Kyle and a wicked new stepmother, and Daisy a budding anti-Gilead activist. They are unalike in background and temperament, one a submissive flower and the other rebellious and carefree.
The Testaments builds in tension, morphing into a fraught tale of subterfuge and spycraft as it toggles between the three narratives, teasing how they might eventually intersect and why. (Barbara VanDenburgh)
Support free-thinking journalism and attend Independent events
(Positive)
Atwood's task in returning to the world of her best-known work was a big one, but the result is a success that more than justifies her Booker prize shortlisting (Alex Clark)
Register for free to continue reading
Registration is a free and easy way to support our truly independent journalism
By registering, you will also enjoy limited access to Premium articles, exclusive newsletters, commenting, and virtual events with our leading journalists
Already have an account? sign in
Join our new commenting forum
Join thought-provoking conversations, follow other Independent readers and see their replies