This little boy loves books so much that he cries when his mother stops reading to him
The video of the 'littlest bookworm' has gone viral
Doug Bolton
Wednesday 02 September 2015 15:54 Comments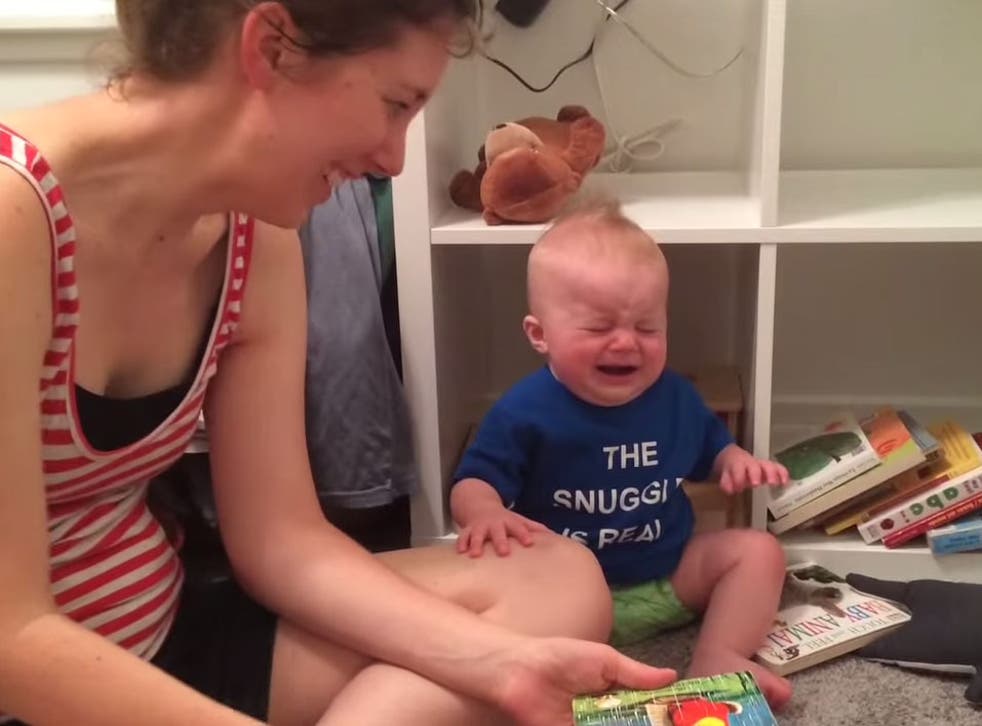 A good book can keep a child entertained for hours, but there aren't many that can actually make babies cry when they end.
That's exactly what happened to one little boy, as shown in an adorable video that has gone viral online.
He looks completely engrossed while his mother reads him the book 'I Am a Bunny', a classic children's book about the pattern of the seasons.
However, when the story ends and his mother closes the book, he immediately begins crying.
The only thing that seems to placate him is opening the book at the beginning and reading the story again.
It's heartening to see such a little child so completely in love with a book, but it must get a little wearing for his parents after a while.
Register for free to continue reading
Registration is a free and easy way to support our truly independent journalism
By registering, you will also enjoy limited access to Premium articles, exclusive newsletters, commenting, and virtual events with our leading journalists
Already have an account? sign in
Join our new commenting forum
Join thought-provoking conversations, follow other Independent readers and see their replies