VS Naipaul dead: Nobel Prize-winning British author dies aged 85
Novelist published more than 30 books in a distinguished writing career spanning five decades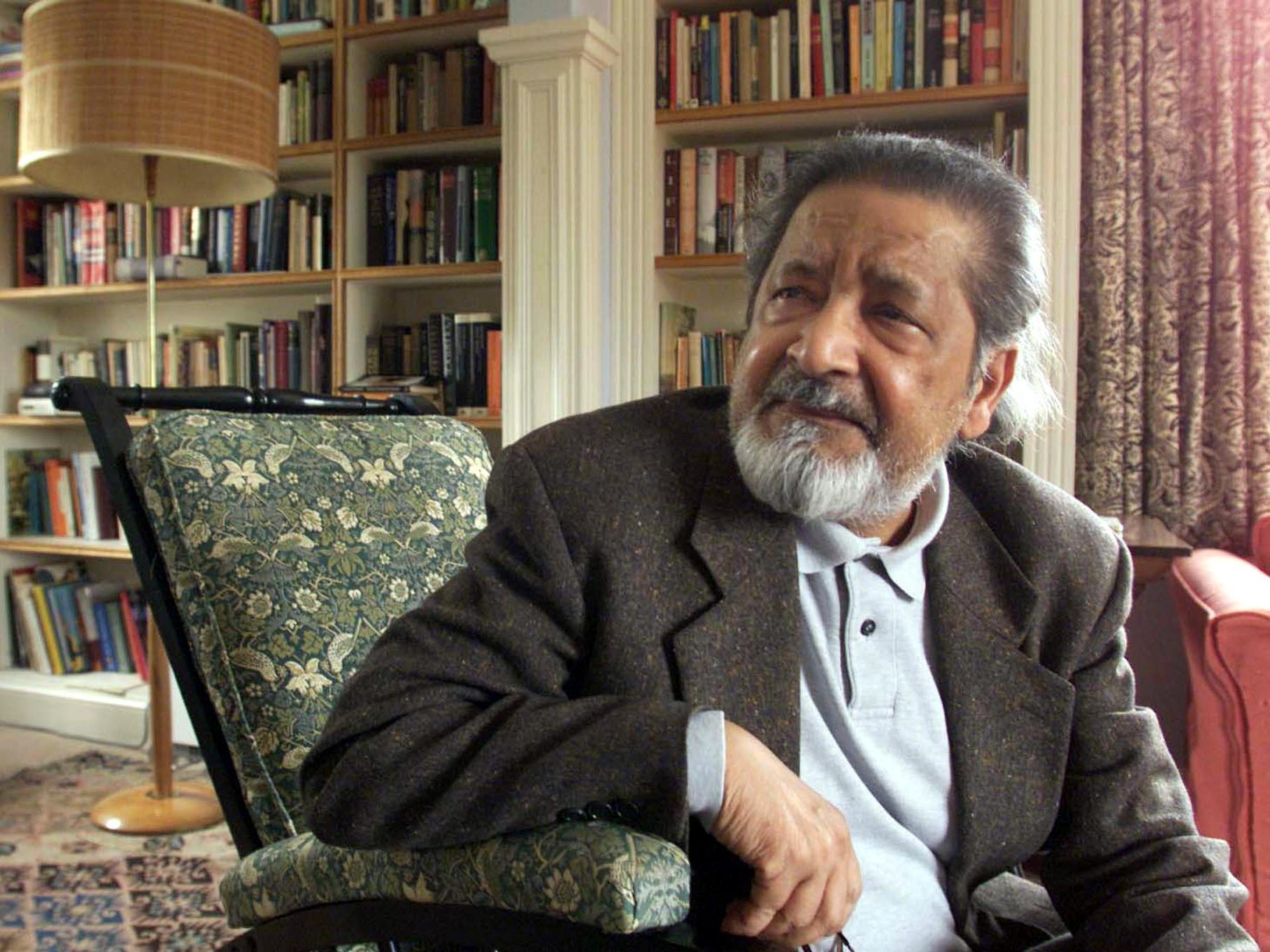 Nobel Prize-winning British novelist VS Naipaul has died at his home in London at the age of 85, his family have said.
The Trinidadian-born author, most famous for his seminal 1961 novel A House for Mr Biswas, died peacefully on Friday, his wife Lady Naipaul announced.
"He was a giant in all that he achieved and he died surrounded by those he loved having lived a life which was full of wonderful creativity and endeavour," she said in a statement.​
Naipaul published more than 30 works spanning both fiction and nonfiction in a career spanning 50 years.
Born into an Indo-Trinidadian family in Trinidad and Tobago in 1932, the author's earlier, comic novels were often set in the Caribbean nation.
In 1948 he won a government scholarship to read English at Oxford's University College, where he suffered a nervous breakdown.
Naipaul married Patricia Hale, whom he had met at Oxford in 1955.
She died in 1996 and he went on to marry Lady Nadira, who was some 20 years his junior, shortly afterwards.
Inspired partly by his own father's life, his most famous work, A House for Mr Biswas gained worldwide acclaim, telling the story of the titular character striving for success in a wide variety of careers but often failing.
Naipaul was awarded the Nobel Prize for Literature in 2001 for "having united perceptive narrative and incorruptible scrutiny in works that compel us to see the presence of suppressed histories".
Other honours awarded to him throughout his life included the Booker Prize in 1971, the David Cohen Literature Prize in 1993 and a knighthood in 1990.
Throughout his career he was outspoken, notably criticising Tony Blair as well as the famous novel of EM Forster, A Passage To India.
He also notoriously fell out with author Paul Theroux, whom he had mentored, but the pair later reunited and resolved their differences.
Among his other well-known works were those on Islamic fundamentalism – the 1981 work Among The Believers and the 1998 book Beyond Belief.
Additional reporting by PA
Join our commenting forum
Join thought-provoking conversations, follow other Independent readers and see their replies