William Shakespeare's 450th birthday: The five best insults ever dished out by the Bard
From cream-faced loons to glass-gazing knaves; be sure to try these at home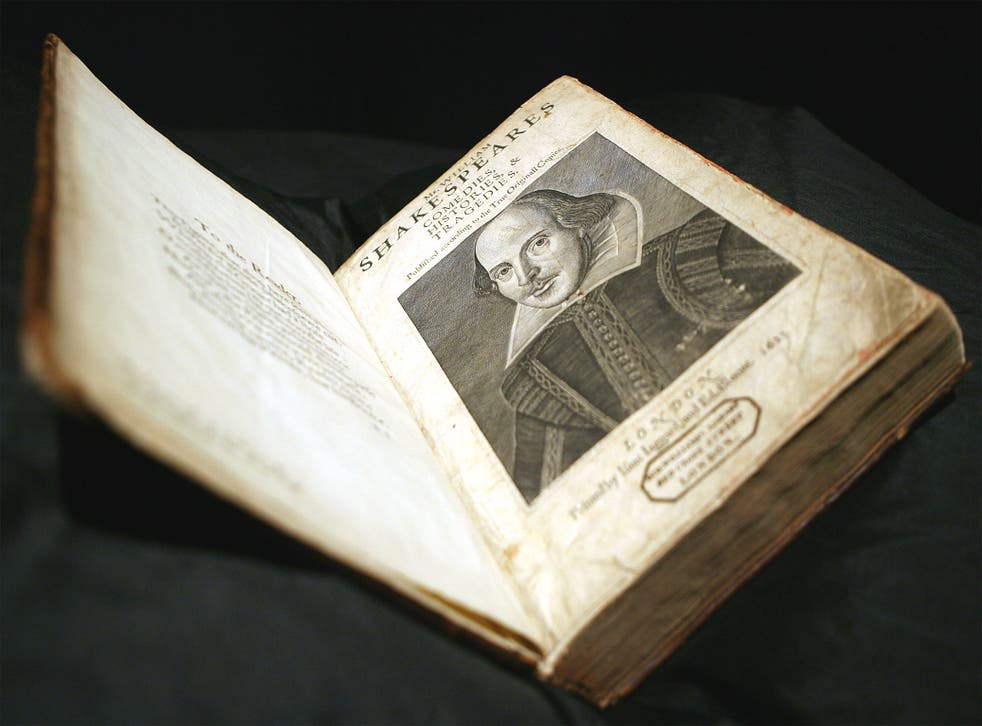 On the 450th anniversary of Shakespeare's birth there are more than a few laudatory speeches around praising the Bard. However, even a casual skim through Shakespeare's plays reveals that the man himself enjoyed far more caustic words.
From the straightforward insults ("Thou art like a toad; ugly and venomous") to the more obscure ("Your virginity breeds mites, much like a cheese"), Shakespeare dished out burns and put-downs with a zealousness that makes rappers seem timid.
So while many of us may be more familiar with the less-derogatory words and phrases that the Bard coined, it's only fitting to honour a man who sounded-off as if it was his mission in life to stick two-fingers up at the world with a choice selection of his best insults. Here's some of our favourites:
"You scullion. You rampallian. You fustilarian. I'll tickle your catastrophe."
Falstaff, Henry IV part I; Act 2, Scene 2
Shakespeare has his fair share of simple zingers ("moldy rogue", "carbuncle" and "cream-faced loon" are some notables) but this outburst from Falstaff in Henry IV part I deserves inclusion simply for it's joyful sounds.
'Scullion', 'rampallian' and 'fustilarian' may all mean pretty much the same thing (a servant or scoundrel) but try saying the words aloud and the subtle variety (all those trilling 'L's!) is much more apparent. As for 'tickle your catastrophe' – what better way of saying you'll give someone a good spanking?
"No longer from head to foot than from hip to hip, she is spherical, like a globe, I could find out countries in her."
Dromio, The Comedy of Errors; Act 3, Scene 2
This one shows that even genius is not above milking a joke. This particular slight against the maid Nell is from one of Shakespeare's most farcical plays (the whole plot revolves around two pairs of identically named, identical twins - I wonder what will happen?) but soom becomes a good excuse for some old-fashioned xenophobia.
When questioned on Nell's specific geography, Dromio responds by assigning various countries to her anatomy. He locates 'the Indies' on her nose (because it's covered with jewel-like pimples) and finds Scotland in the 'barrenness' of her calloused palms. Ireland's location isn't nearly as nice however - click here to read it for yourself.
"Thou art a base, proud, shallow, beggarly, three-suited, hundred-pound, filthy worsted-stocking knave; a lily-liver'd, action-taking, whoreson, glass-gazing, superserviceable, finical rogue; one-trunk-inheriting slave; one that wouldst be a bawd in way of good service, and art nothing but the composition of a knave, beggar, coward, pandar, and the son and heir of a mongrel bitch; one whom I will beat into clamorous whining if thou deniest the least syllable of thy addition."
Kent, King Lear; Act 2, Scene 2
Sometimes a single insult just isn't enough, as this glorious barrage from Kent in King Lear shows. At this point in the play the exiled Early is a picture of frustrated machismo, and takes out his anger on the obsequious steward Oswald.
He calls him out as someone who would rather complain in the courts than fight like a man ('action-taking'), as a vain idiot obssesed with his reflection ('glass-gazing)', as officious ('superserviceable') and petty ('finical' – like our contemporary 'finickety'). He finishes it off by reminding Oswald that he'll beat him if he denies any of what he's said. For another fantastic run of insults see this video from Henry IV, Part I.
"Drunkenness is his best virtue, for he will be swine drunk; and in his sleep he does little harm, save to his bedclothes about him."
Parolles, All's Well That Ends Well; Act 4, Scene 3
The idea that the most harm you can do in life is wet the bed after a night of heavy drinking is probably still of some relevance in modern times, but in the context of the soldiers' banter that takes up much of All's Well That Ends Well it's particularly damning.
For the audience the utterance is ironic as well as Parolles, the man speaking, is a notorious coward who is far better at bluster than fighting. He himself is the target of some pretty good insults when the lord Lafeu describes him thus: "Thou art a general offence, and every man should beat thee."
Demetrius: "Villain, what hast thou done?"
Aaron: "That which thou canst not undo."
Chiron: "Thou hast undone our mother."
Aaron: "Villain, I have done thy mother."
Titus Andronicus, Act 4, Scene 2
Although it's not the first 'your mother' joke that we know about (that honour goes to a 3,500 year old Babylonian tablet) it's probably one of the least light-hearted, placed as it is in the middle of one of Shakespeare's most brutal and unforgiving plays.
Chiron and Demetrius may be upset now that Aaron has been sleeping with their mother, but it's only a minor slight compared to the play's denouement which will see the pair baked in a pie and served up to their dear old mum. Shakespeare certainly wrote some great insults - but he had a pretty good appetite for the real blood-and-guts violence as well.
Join our new commenting forum
Join thought-provoking conversations, follow other Independent readers and see their replies