Agincourt, by Anne Curry - book review: The archers omnibus
Oxford University Press -  £19.99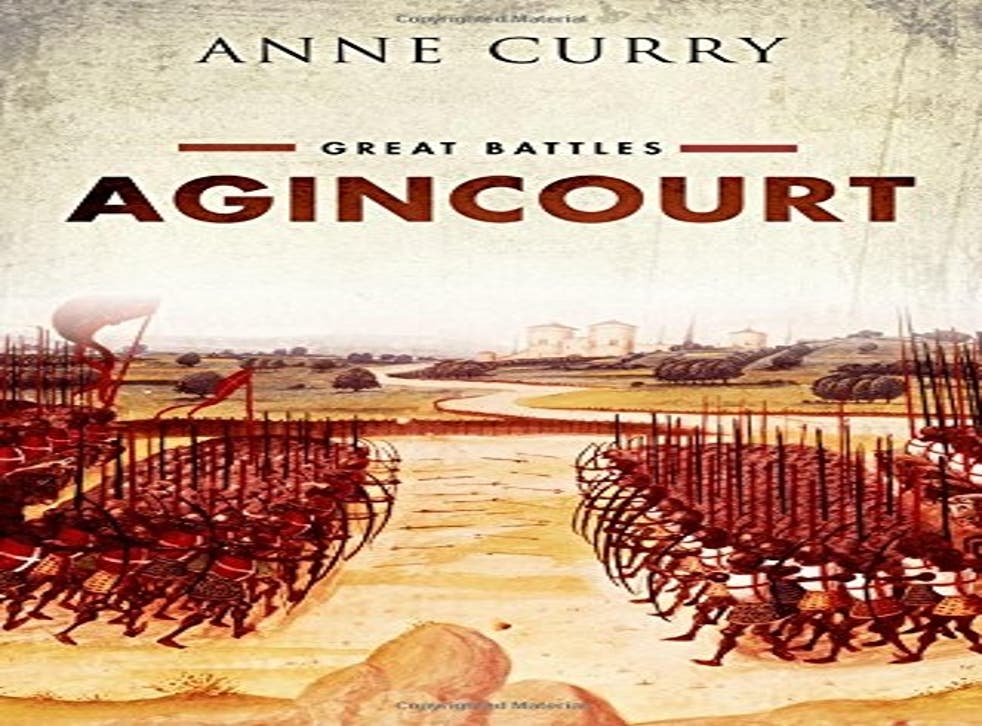 Everyone knows what happened on 25 October 1415. Or do they? Actually the likelihood is that we simply carry in our heads jingoistic images of triumphant Laurence Olivier and his bowmen decimating the French to strains of William Walton's stirring music in the 1944 film of Henry V based on Shakespeare's 1599 play.
Or maybe we remember an ancient patriotic drawing in a biased school history book. And that's what fascinates about the battle of Agincourt. It has been respun for every generation, according to contemporary culture and political requirements for most of six centuries. It is all about perception.
Take the War of the Austrian Succession (1740-48) for example, the last time a British King, George II, led an army in person. Britain did not do well so renewed interest in Agincourt enabled wistful comparisons with past successes. A century later, bowmen, arrows, and archery suddenly became significant in notions of the English archer as the true victor at Agincourt – partly because archery developed as a competitive sport from the 1840s.
Anne Curry's interesting, commendably accessible, and admirably well researched book commemorates this autumn's 600th anniversary and is very good at sorting fact from fiction. She begins by piecing together what actually happened when Henry V led a smallish English army against a large French one in an expansionist bid to seize France. She uses a number of contemporary or near-contemporary accounts. Yes, Henry really was a charismatic orator well able to whip up the morale of his men. Yes, the sky was, at one point, dark with a shower of English arrows. Yes, he named the battle after a nearby castle. And he most definitely gave an order to kill the French prisoners. Shakespeare included that, of course. Olivier omitted it. The last thing Britain needed in 1944 after five years of war with Germany was a film about an English leader with ambivalent morality.
Curry, Professor of Medieval History at the University of Southampton, also debunks myths such as the one about the V sign originating as a gesture of defiance at Agincourt when English bowmen survived to taunt the French who'd vowed to cut off the crucial three right-hand fingers of any archer they caught – nice story but not true. And she is entertaining on the ongoing use of the name Agincourt to signify strength, reliability, success and Britishness: it's a block of flats in Sydney, a rock club in Camberley, and various solicitors, schools, care homes and businesses. The trend started during the Napoleonic Wars. A horse called Agincourt ran at Newmarket in 1805 and the marketplace in Monmouth (birthplace of Henry V) was renamed Agincourt.
Register for free to continue reading
Registration is a free and easy way to support our truly independent journalism
By registering, you will also enjoy limited access to Premium articles, exclusive newsletters, commenting, and virtual events with our leading journalists
Already have an account? sign in
Register for free to continue reading
Registration is a free and easy way to support our truly independent journalism
By registering, you will also enjoy limited access to Premium articles, exclusive newsletters, commenting, and virtual events with our leading journalists
Already have an account? sign in
Join our new commenting forum
Join thought-provoking conversations, follow other Independent readers and see their replies