American Housewife, by Helen Ellis - book review: Brilliantly caustic tweets from the American homefront
When they're not openly bloodthirsty, the stories are delightfully ghoulish
Lucy Scholes
Tuesday 19 January 2016 17:20 Comments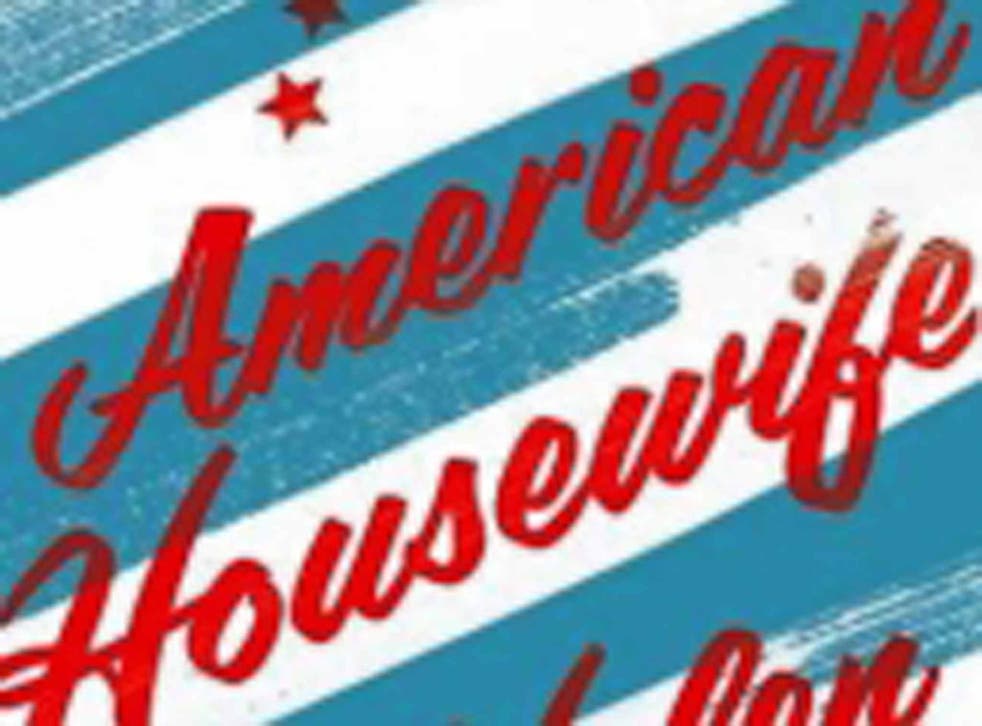 "I'm not bored, I'm lying in wait," reads one of my favourite of the brilliantly caustic tweets from Helen Ellis's American Housewife-linked Twitter account, @WhatIDoAllDay. Ellis's housewives are a far cry from the stereotypically meek and mild homemaker, twiddling her thumbs waiting for the washing machine to finish its spin cycle; nor are they women on the verge of mental breakdowns, they've crossed that particular line a while ago.
Think I'm exaggerating? "The Wainscotting War", told through a chain of emails between neighbours who share a common hallway in a posh apartment block, sees decorum break down with alarming speed. Messages of thanks for welcoming gift baskets and invitations to pop over for a glass of Chardonnay soon deteriorate into violent acts of vandalism, including the calculated release of a clowder of cats into the common area with the following warning: "I will stop feeding them, but they are hunters. Push your dresser in front of your door, but the cats will get past it. Brace YOURSELF: I trust they will not starve."
The same deliciously dark and deranged humour shines through in another Upper East Side apartment-set tale in which a wife murders a series of doormen in order to keep her husband in power as president of the building's board. Since "the only thing more unpredictable than a housewife alone in her apartment is a man who loses his job", as the wife chillingly muses, this is one sure-fire way to avoid arguments over unfair dismissals.
When they're not openly bloodthirsty, the stories are delightfully ghoulish. "Hello! Welcome to Book Club" sees a youthful new recruit unknowingly signing up for more than she bargained for; a personalised laminated bookmark in return for the use of her uterus. Others, meanwhile, are more melancholy affairs, but no less affecting for it. A washed-up genteel lady novelist takes a slot on the TV show "Dumpster Diving with the Stars", an attempt at reinvigoration on both sides: "I'm a novelty – like a disabled vet or a little person – cast as a new way to breathe new life into an old show." While in "The Fitter" a dying woman handpicks her husband – an expert bra fitter, and thus highly prized – a new wife.
These stories are interspersed with razor-sharp shorter lessons to live by: 'What I Do All Day" – "Inspired by Beyoncé, I stallion-walk to the toaster".
Demented, dangerous and genuinely refreshing, career girls everywhere should clearly watch out!
Scribner £14.99. Order for £11.69 (free p&p) from the Independent Bookshop: 08430 600 030
Register for free to continue reading
Registration is a free and easy way to support our truly independent journalism
By registering, you will also enjoy limited access to Premium articles, exclusive newsletters, commenting, and virtual events with our leading journalists
Already have an account? sign in
Join our new commenting forum
Join thought-provoking conversations, follow other Independent readers and see their replies