Baghdad: City of Peace, City of Blood by Justin Marozzi, book review
Baghdad's history reveals it may be prone to invaders, but they never claim it for long
Patrick Cockburn
Thursday 22 May 2014 15:04 Comments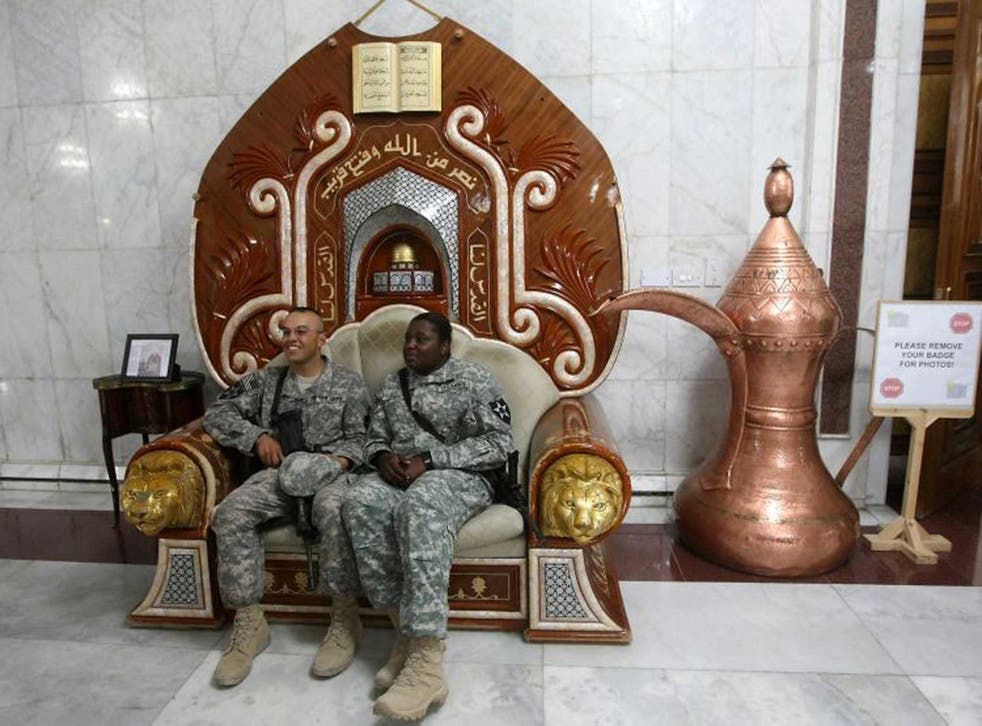 Have any great cities in the world suffered as much continuous violence as Baghdad in the centuries since it was founded in 762? Today, there are daily bombings that kill scores of Baghdadis as they try to lead normal lives. A violent present has succeeded a violent past such as in 1256 when the Mongol general Hulagu destroyed most of the city or 1401 when Tamberlane's soldiers heaped up 90,000 severed heads.
Justin Marozzi is right in believing the history of this most extraordinary of cities deserves retelling from the beginning when it was founded by the Caliph Mansur on a bend in the Tigris River. As the capital of the Abbasid Empire stretching from Morocco to Central Asia, he boasted that his newly built round brick city, would be "the crossroads of the universe" and so, for several centuries, it could claim to be.
But, as Marozzi shows in his fascinating and intelligent study of the city, Baghdad's position at the crossroads of the world proved to be a highly dangerous location. Few places have found themselves so frequently the target of invading armies, be they Mongol, Persian, Ottoman, British or American to name only the better known conquerors. But invaders have found that, while Baghdad may be easy to take, it is not easy to hold.
The city has many relics of past rulers seeking to give architectural substance to their temporary possession of power. Most obviously there are Saddam Hussein's vast palaces and mosques, some of them half built with rusting cranes still standing beside them. But there is also a giant US embassy, much of which has never been occupied. An older sign of how swiftly victory can turn into defeat in Iraq is al-Rashid Street, once a main thoroughfare through east Baghdad, which was cut by the Turks through existing housing in 1917 to celebrate their victory over the British at Kut. But within months of it being completed, the Turks had abandoned Baghdad and the British army was marching down the new street.
A second reason for the bloodiness of Baghdad's history is that it has not just been the prey of foreign powers. I used to find it an exciting place because it was home to so many different ethnic and religious communities, though their numbers have been much reduced by war and persecution over the last century. The biggest division has always been between Sunni and Shia which Iraqis often like to imagine is a modern phenomenon. But sectarian violence in the city has, as Marozzi rightly points out, a far longer history and the ancient Sunni-Shia divide is "central to the story of Baghdad." In 1055, for instance, after riots between the two communities, the great al-Khadmiya Mosque, holy to the Shia, was sacked.
Yet for a time under the early Abbasids Baghdad was home to the greatest mathematicians, doctors, poets and historians of the age and it remained so during its political decline. It was famous for its horse racing and pigeon racing, with the fastest pigeons being sold for vast sums (pigeon racing is still popular in Baghdad). The introduction of paper from China at about the time the city was founded increased literary production which included cook books with elaborate recipes and volumes on deportment with advice on how to keep one's turban pristine "because it meets the eyes of the onlookers more than any other piece of clothing."
Marozzi ends his book on an upbeat note stressing the capacity of people in Baghdad to endure repeated disasters, the most recent being Saddam Hussein's wars and occupation and civil war that followed. The city has lost or is losing most of its minorities, which once gave a cosmopolitan feel, and there are few mixed areas left.
The Jews are long gone, the Christians are fleeing and the Sunnis have been pushed back into enclaves in a largely Shia city. Marozzi quotes a retired Iraqi diplomat as saying: "You have to wonder if the good caliph Mansur, if he had had the slightest foresight of the city's bloody future, would have built his circular seat of power here."
Register for free to continue reading
Registration is a free and easy way to support our truly independent journalism
By registering, you will also enjoy limited access to Premium articles, exclusive newsletters, commenting, and virtual events with our leading journalists
Already have an account? sign in
Join our new commenting forum
Join thought-provoking conversations, follow other Independent readers and see their replies