Bonnet rippers: a new kind of romantic fiction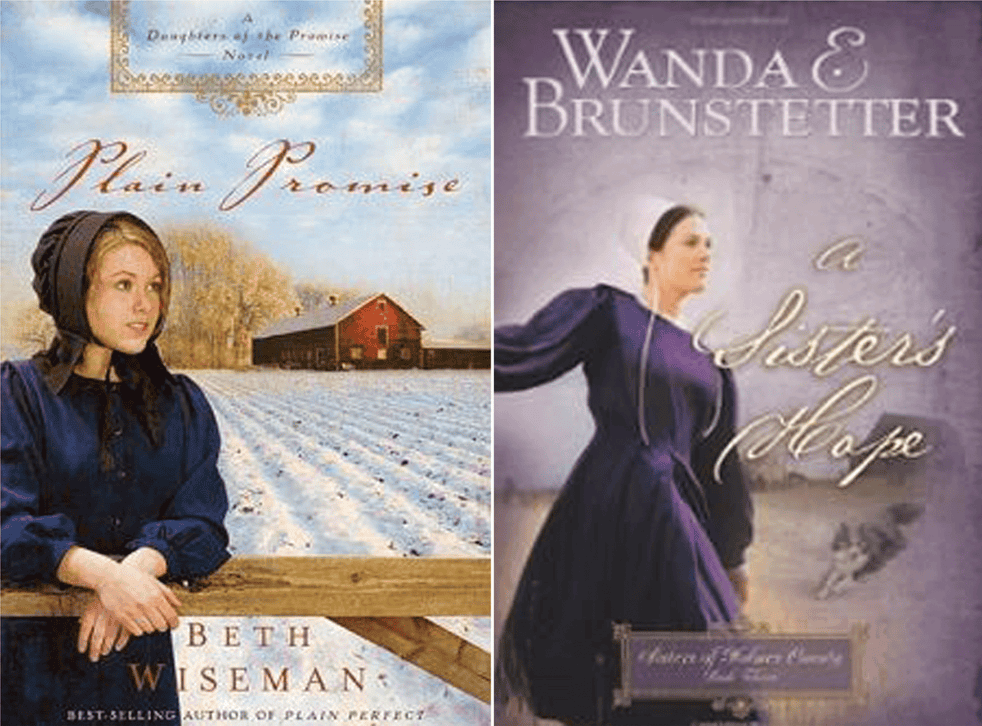 This week I learnt about a new genre of literature. In a fascinating article in the LA Review of Books, writer Valerie Weaver-Zercher explored the growing popularity of Amish romance novels (including the ones pictured). The headline? Bonnet Rippers. I LOVE it. An update on the bodice ripper, but so much more chaste.
Having read the story, I was less interested in the books (lots of horse-drawn buggy crashes, tons of religion, nothing hot and heavy except for carrying bales of hay on a summer afternoon) than in coming up with other snappy genre names.
We've had chick lit and its sleep-deprived older sister, mum lit. By this token, dirty stories could be clit lit and dick lit, rather than the stomach-churning "mummy porn" used to describe Fifty Shades and its clones ("daddy porn", presumably, is just porn). Apparently, Brit lit is used by some people (idiots) to describe our nation's output.
I'd like to see doctors and hearses used for medical murder mysteries. And since there are misery memoirs, surely biographies of notoriously stingy Mick Jagger should be called miserly memoirs. Then there's paranormal romance, which is a thing and presumably Twilight would be described as such. I'd prefer fang fiction (like FAN fiction but with vampires, right?). OK, I'll get my bonnet.
Join our new commenting forum
Join thought-provoking conversations, follow other Independent readers and see their replies