Book review: Saints of the Shadow Bibles, By Ian Rankin
Detective Inspector Rebus stages a satisfying comeback from retirement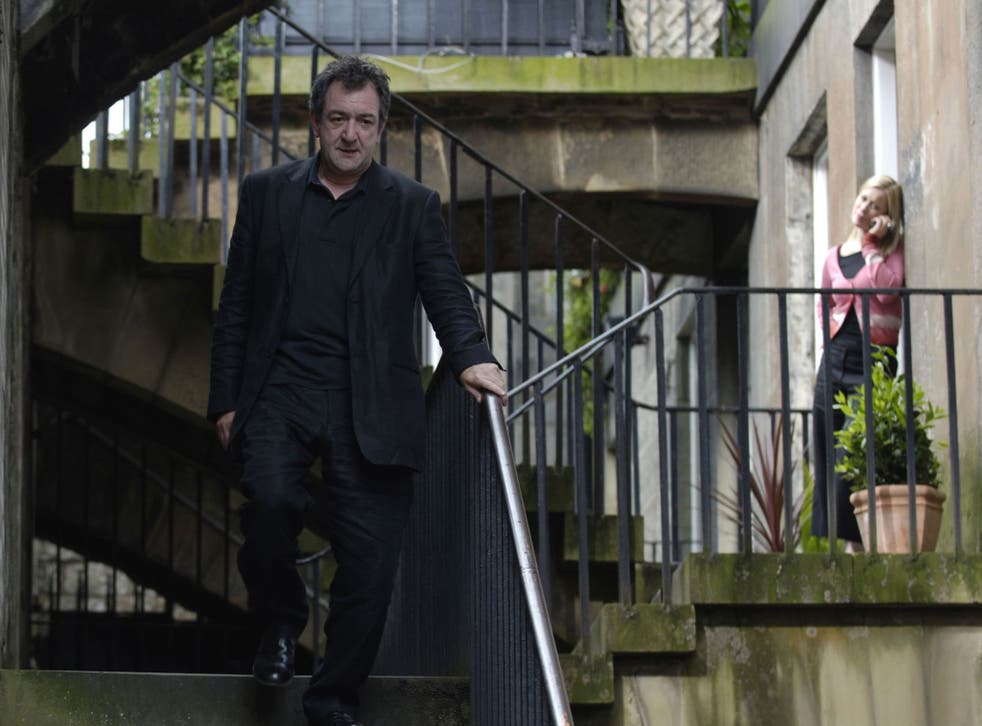 On the very first page, Edinburgh tells us what we need to know. On his twentieth outing in crime fiction, Ian Rankin's seminal creation John Rebus drives an old target who got away towards a regular, ritualistic quasi-interrogation. The car takes them past the Commonwealth Pool, built for 1986's Games, and through Holyrood Park past Holyrood Palace, the Queen's official residence in Scotland. Their journey ends at the top of Arthur's Seat, the imposing hill named for the legendary British king.
Get this book at the discounted price of £13.99 from The Independent Bookshop or call 0843 0600 030
Right away we're clearly, evocatively, in the heart of Edinburgh, and at once surrounded by the ties which bind Scotland to England. This isn't a novel about Independence, but Rankin reads the papers and he knows his city, and the building political frenzy being whipped up around the Scottish Parliament ahead of next year's referendum bleeds into the story. The first point of intrigue comes when the student daughter of a shady businessman based in London is injured in a late night car accident on a country road near Edinburgh Airport. Rebus suspects she was the passenger, although she was found in the driver's seat, and suspicion rests upon her boyfriend: the son of the Scottish justice minister and Yes to Independence campaign head.
At the same time, a clandestine meeting with those elderly officers Rebus once worked with at the now-demolished Summerhall police station reveals the Solicitor General has ordered an investigation into a case they had been involved with many years ago. At the time a known grass for officers at the station had been cleared of a murder charge when the case collapsed. It's not entirely unlikely that the gang of four (and one deceased) who called themselves the Saints of the Shadow Bible might have been involved, for at that first reunion in a decade one of them observes with dark relish that "this is turning into an interrogation. And we all know how those can turn nasty."
Yet Rebus – back from retirement and the now defunct Cold Case unit, following the age being raised amidst police reshuffles (albeit now a Detective Sergeant and subordinate to his protégé Siobhan Clarke) – is best as the outsider, and even amidst his older ex-colleagues he wasn't party to the darkest secrets. Another layer of interest is added by the fact one of them now builds hotels in Dubai and supports the No to Independence campaign.
It's a novel densely packed with incident and intrigue, and Rankin's thriller plotting is sublime as ever, at one point even involving his other creation Malcolm Fox in an investigation-within-an-investigation scenario as he chases Rebus and Rebus chases the truth. Even more satisfyingly, given that the pair already clashed in last year's Standing in Another Man's Grave, OCD internal affairs cop Fox and the haphazard functional alcoholic Rebus are eventually thrown together as an odd couple double act.
It's true that Rankin's characters speak more convincingly on the page than their words would sound in real life, and he's not averse to signalling from Fred ("You don't think it's over the top? Who came up with the name anyway?" asks Fox of the Saints title, saying what we're all thinking; it's a quote from a song by the late Kirkcaldy folk singer Jackie Leven, a friend of Rankin's).
Yet his narrative thrust is never less than compelling, and Rebus remains a remarkably lived-in and mesmerising figurehead of the genre.
"The good guys are never all good and the bad ones never all bad," our anti-hero says to the crook from the first chapter when they catch up again. "But there's a place where the two meet, and that's where it can get interesting."
With his second retirement due not long after Rankin returns from next year's sabbatical, it could be a fitting epitaph.
Join our new commenting forum
Join thought-provoking conversations, follow other Independent readers and see their replies