Books of the Year: Cookery books to savour – and no need to feel guilty, reviewed by Lisa Markwell
Imagine opening your present on Christmas Day and finding a guide to "eating lean" – agh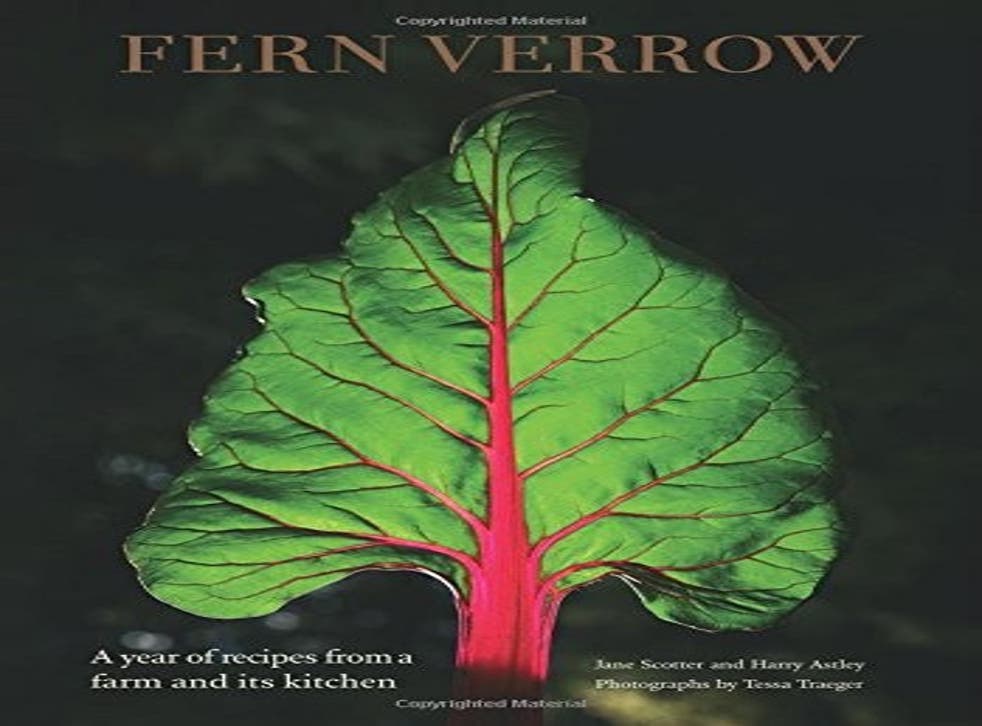 Was this the year that food books became too prescriptive and joyless to get excited about? Certainly titles featuring sugar-free everything got the lion's share of the attention, but imagine opening your present on Christmas Day and finding a guide to "eating lean" – agh.
Luckily some of 2015's best recipes struck the right balance between healthy and indulgent (there's a reminder of Gizzi Erskine's excellent Healthy Appetite on our website), so consider these as gifts that keen cooks will enjoy in both gluttonous December and abstemious January….
First up is Anna Jones's A Modern Way to Cook (Fourth Estate, £25) – a book of 150 ace recipes that happen to all be veggie, and some vegan/gluten-free etc.
But, crucially, Jones carries her "health" credentials lightly and there are some clever dishes, such as honey and white miso aubergines and a curry leaf and celeriac pilaf that's a fresh twist on kedgeree. Oh, and the recipes are arranged by the time taken to prepare, which is damned useful.
Also virtuous, but a thing of extreme beauty, is the book from Jane Scotter and Harry Astley that celebrates a year on their farm, Fern Verrow (Quadrille, £25). With photographs by Tessa Traeger (the absolute doyenne of food photography, in my opinion). There are joyful sections such as "The magic in an egg", which features chive, sorrel and ramson frittata, and I couldn't wait to try red Florence onion tart. Truly, a feast for eyes as well as stomachs.
Still on eggs, the very groovily designed book Egg, by Blanche Vaughan (W&N, £22) is a celebration of every cook's standby. There are soufflés and quiches, cakes and a stellar ile flottantes, among dozens more, plus tips on those basics that are all too easy to duff up. I like a book that is a one-stop shop when you have one thing in mind (or in the cupboard).
Speaking of one-stop shops, one of my favourites this year is the quirky genius of The Cornershop Cookbook, by the young food writers Sophie Missing and Caroline Craig (Square Peg, £18). They know that many of us, rather than returning from the farmers' market with a basket of organic goodies, tend to da+h into the open-all-hours grocer on the way home from work hoping not to have to resort to beans on toast. First, a guide to what it's worth having in the kitchen all the time, then an abundance of solid, inventive recipes made from easily obtained ingredients. One for the busy-busy friends in your life.
The 50 Best Cookbooks

Show all 50
Two names to calm the most nervous cook – Nigel Slater and Sally Clarke – had terrific books out this year. Slater's The Kitchen Diaries III (Fourth Estate, £30) is more of the seasonal approach that many of us know and love, and is written with his familiar mix of spikiness and warmth. Sally Clarke, whose west London restaurant is truly a landmark, celebrates 30 years in business with 30 Ingredients (Frances Lincoln, £25), a love letter to her favourite produce. It's calm, authoritative and elegant, like the chef herself.
Two books that have broadened my horizons are Nopi (Ebury, £28), the latest from the brilliant Yotam Ottolenghi, with Ramael Scully, and Mamushka (Mitchell Beazley, £25), by Olia Hercules. Nopi is a major step on from the Ottolenghi books, both in technique and ingredients. So, this gorgeous, inventive book, based on his London restaurant, is for when you (or the recipient) are feeling adventurous – I lost hours to poring over the recipes. The latter, subtitled "Recipes from Ukraine and beyond", and by a lovely writer who funnily enough used to work at Ottolenghi, took me into a cuisine I didn't know much about and I was quickly won over by the vibrant, delicious dishes – banish smelly cabbage soup from your mind. Greed is good (when it's a little bit green)!
Register for free to continue reading
Registration is a free and easy way to support our truly independent journalism
By registering, you will also enjoy limited access to Premium articles, exclusive newsletters, commenting, and virtual events with our leading journalists
Already have an account? sign in
Register for free to continue reading
Registration is a free and easy way to support our truly independent journalism
By registering, you will also enjoy limited access to Premium articles, exclusive newsletters, commenting, and virtual events with our leading journalists
Already have an account? sign in
Join our new commenting forum
Join thought-provoking conversations, follow other Independent readers and see their replies