Books of the Year: Sports 'Everyone's a winner', reviewed by Jon Culley
Arsenal fans can reprise more recent joys with the help of Amy Lawrence's 'Invinible'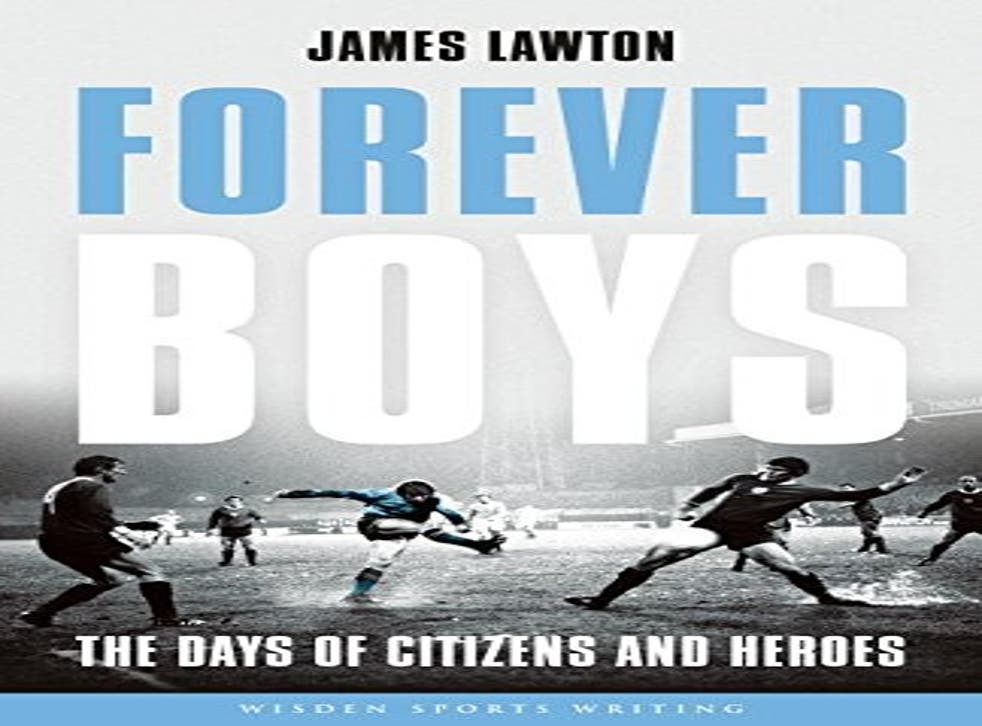 Football romantics, particularly those with ties in Manchester and Nottingham, will lap up the nostalgia of Forever Boys: The Days of Citizens and Heroes (Wisden Sports Writing, £18.99), in which James Lawton tracks down members of the Manchester City team that shone under the maverick management of Malcolm Allison in the late 1960s, and of I Believe in Miracles (Headline, £16.99), a superb reconstruction by Daniel Taylor of the rise of Nottingham Forest from Midland mediocrities to double European Cup winners under another leader of unconventional genius, Brian Clough.
Arsenal fans can reprise more recent joys with the help of Amy Lawrence's Invincible, in which the author gets to the heart of the team dynamic behind the Gunners' unbeaten 2003-04 season. A wonderfully
illustrated rummage through past Christmas stockings enabled Ian Preece and Doug Cheeseman to revisit the Heyday of the Football Annual (Constable, £19.99).
Living on the Volcano (Century, £16.99), Michael Calvin's exploration of the extremes endured by the modern football manager, and The Game of Our Lives (Penguin, £9.99), David Goldblatt's look at the role of the Premier League in Britain's evolution, both make compelling reading.
Simon Lister's excellent Fire in Babylon (Yellow Jersey, £18.99) also sets sport in a social context, specifically looking at how the West Indian cricket team of the 1970s helped the Caribbean community in London to develop a collective identity and pride. The traditions of English cricket are celebrated in Summer's Crown (Fairfield Books, £20), a magnificently illustrated and elegantly written history of the County Championship, by Stephen Chalke.
Worthy of attention too are A Man's World (Simon & Schuster, £20), in which Donald McRae describes how Emile Griffith, a black, secretly gay boxer in 1950s America, overcame prejudice to become world champion, and Speed Kings (Bantam, £17.99), in which Andy Bull reveals how America's winning 1932 Olympic bobsleigh team could have stepped from the pages of a Scott Fitzgerald novel.
Happily, snouts in the trough and cheats on the track don't taint the world of Lizzy Hawker, Britain's five-times winner of the 100-mile Ultra Trail du Mont Blanc, who tells an inspirational tale in Runner: A Short Story about a Long Run (Aurum, £12.99).
Register for free to continue reading
Registration is a free and easy way to support our truly independent journalism
By registering, you will also enjoy limited access to Premium articles, exclusive newsletters, commenting, and virtual events with our leading journalists
Already have an account? sign in
Register for free to continue reading
Registration is a free and easy way to support our truly independent journalism
By registering, you will also enjoy limited access to Premium articles, exclusive newsletters, commenting, and virtual events with our leading journalists
Already have an account? sign in
Join our new commenting forum
Join thought-provoking conversations, follow other Independent readers and see their replies