Chase Your Shadow: The Trials of Oscar Pistorius, John Carlin, review: A skilful analysis of the Blade Runner's fall from grace
He had exemplified his country's task of overcoming the legacy of its past; now, says Carlin, he was reflecting it at its worst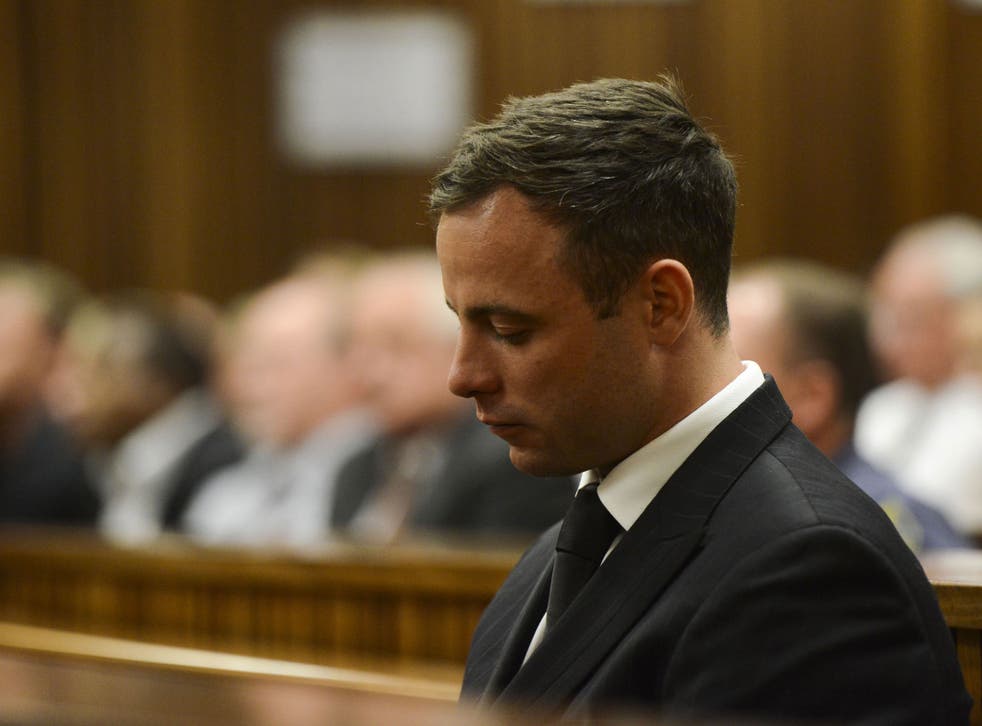 A lot of people adored Oscar Pistorius, and some still do. Not necessarily as a remote sporting hero, but as a flesh-and-blood person whose effect on some of them was life-changing – not through his achievements on the track but by acts of personal kindness. His fall from grace was spectacular, with elements of the tragic, but it hasn't been a case of finding out the awful truth that the Paralympic champion is a homicidal fraud, a civilised exterior masking a psychopath. It's more that, as John Carlin makes clear, Pistorius is a man whose polarised contradictions make him a potent symbol of modern South Africa.
He was convicted of culpable homicide, or manslaughter, after shooting his girlfriend, the model Reeva Steenkamp – believing her, he said, to be a burglar – and many took her death personally. For them he came to stand for some of the worst aspects of South Africa, a country in which an "intimate femicide" – the killing of a woman by someone she knows – occurs every eight hours.
He had exemplified his country's task of overcoming the legacy of its past; now, says Carlin, he was reflecting it at its worst. A former South African correspondent for this newspaper, Carlin knows the country intimately. His account is framed by the progress of the Blade Runner's trial, but it's also a de facto biography that exposes his psychological incongruities: his generosity, humility and kindness; his verbal outbursts, and his sense of entitlement from the time his sporting gift emerged; the gun-loving paranoia encouraged by his alcoholic mother who slept with a pistol under her pillow; the sense of vulnerability she had taught him to stash deep down inside.
Oscar Pistorius: The sentencing in pictures

Show all 53
Carlin's book makes me think the right verdict was reached. There was nothing in his previous life to suggest that he had murderous potential, or that he and Steenkamp were anything other than deeply happy together.
Homicidal recklessness is another matter. It's easy to imagine him firing four shots through his bathroom door in blind panic. His evasive testimony in court, when he didn't seem to know quite why he had fired, indicates that in those awful few minutes, as he confronted an imagined intruder, all those jagged aspects of his development rushed to the surface in a catastrophic eruption.
Pistorius made compatriots of all colours proud to be South African, as proud as they had been in the Mandela years. He remains a symbol of his country, says Carlin, "but of a South Africa that was complex and ambiguous." Carlin does a fine job of dissecting those complexities and ambiguities.
Atlantic Books, £16.99. Order for £14.99 (free p&p) from the Independent Bookshop: 08430 600 030
Join our new commenting forum
Join thought-provoking conversations, follow other Independent readers and see their replies