Haruki Murakami, Colorless Tsukuru Tazaki - book review
Murakami returns with a harmonious blend of naivety and riddling sophistication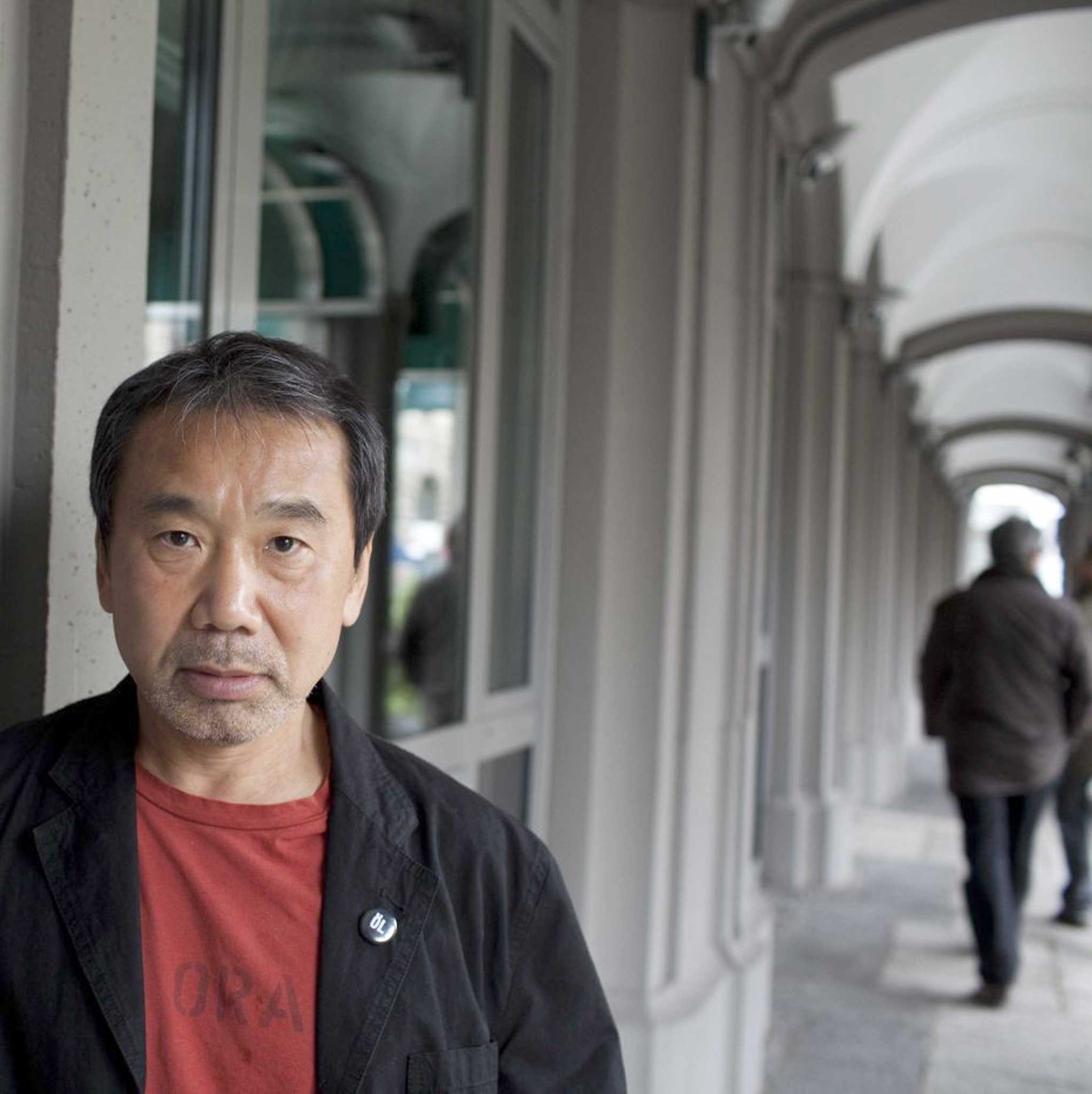 Haruki Murakami, who ran a jazz bar in Tokyo before he turned to fiction, often makes music a key to unlock his world. On one level, his latest novel – at 300 pages, a mere bagatelle next to the three-movement, 1,000-page symphony of 1Q84 – honours and interprets one cornerstone of the Romantic piano repertoire. Franz Liszt's Années de Pèlerinage, his pianistic "memoir" of youthful search and struggle, accompanies the action and reflection of this book in the form of two favoured recordings, by Lazar Berman and Alfred Brendel.
The Murakami music does not stop with Liszt. At a pivotal moment, we meet a mysterious jazz virtuoso in a forest hideaway. He tells a ghostly tale about embracing death and plays Thelonious Monk's "Around Midnight" with fingers that ripple across the keys "like fish swimming in clear water". Then, at the novel's climax, Tsukuru Tazaki himself has one of the enigmatic but revealing dreams that add to the story's texture and flavour as much as any twist of plot. Although a civil engineer who designs railway stations, Tsukuru dreams that he is sight-reading a complicated piano sonata. Exhilarated by his ability to decode this "enormous sea of ciphers", he finds that no one in the audience cares. They fidget, shuffle, cough and turn away.
As at the piano, so in life. Note by agonising note, we finally learn to know, and play, ourselves – but why should anyone else listen, still less applaud? Our "colourless" hero has always felt himself to be a "vacant attic" or an "empty vessel": a mediocre nobody whose "middling, pallid" self will always leave others bored and "disenchanted".
Tsukuru's rock-bottom self-esteem stems in large part from a traumatic episode in his second year at university. During adolescence, this self-doubting and slightly nerdy drifter, cast from a familiar Murakami mould, formed part of an "orderly and harmonious community" of five close friends in the affluent suburbs of Nagoya. We begin almost in Young Adult mode, as the no-colour kid hangs out in this tightly-drawn "equilateral pentagon" along with boys Ao (blue) and Aka (red) and girls Shiro (white) and Kuro (black). Later, after he has left to study engineering in Tokyo in pursuit of a railway buff's ideal career, all four buddies suddenly reject him without a word of explanation. Six months of near-suicidal depression follow, captured with all of Murakami's richly metaphorical empathy for the lonely and lost. Tsukuru slowly recovers and gets by into adulthood, albeit half-alive, until a relationship with Sara – a lively travel agent – pushes him to re-open the wound of 16 years ago. As she notices, "under the scab, the blood is still silently flowing".
With the nostalgic ache of Liszt's suite as his faithful soundtrack, Tsukuru's pilgrimage of healing and discovery begins. One by one, he meets each of the gang who spurned him and observes their adult destinies. To discuss this novel's second act while skirting round the obvious spoiler – the shocking reason for his rejection – calls for some nimble fingerwork. Still, here goes.
Blameless Tsukuru became the necessary scapegoat for the group. Murakami often dwells on the dynamics of conformity and rebellion, with the lure of cults and the harm they inflict a strong motif through his career – whether in his reportage on the Tokyo metro gas terrorists, Underground, or the eerily glamorous cult-busting heroine at the heart of 1Q84. Here, Tsukuru learns that Aka has set up a business training firm that peddles "a new religion for a pragmatic age", concocted from cultic methods as well as SS and Marines manuals. Yet even the superstar entrepreneur Aka, secretly gay and stifled in conventional Nagoya, longs to escape this self-created prison.
Eventually, Tsukuru's voyage of reparation takes him to Finland, where Kuro now makes artistic pots and lives happily with her Finnish family. There, in another haunted forest, he fathoms that there can be "no forgiveness without bloodshed, no acceptance without a passage through acute loss". Back in Japan, Tsukuru decides to live, and love, in full-spectrum colour. But will the universe – in the form of girlfriend Sara – bother to take heed?
Set alongside the parallel-universe dystopian extravaganza of 1Q84, this novel feels as modestly functional as the commuter stations its hero builds. We follow a standard-gauge Bildungsroman track from youthful togetherness through a life-crisis of solitude and wandering, until the terminus of sadder-but-wiser maturity edges into view. All the same, Colorless Tsukuru... does share a design and livery with much of Murakami's previous work, not only in the prominence of music, dreams and cults but in glimpses of an alternative reality. On this "far side of the moon", Tsukuru the unjustly targeted scapegoat might have been capable of... Exactly what, both long-term residents and new arrivals on Planet Murakami will have to find out for themselves.
This author's signature tune, an almost child-like naivety harmonised with riddling sophistication, sounds throughout. Much-loved music can work that way as well. Like a jazz standard customised by a master improviser, or a Romantic piano piece that skips from nursery to cemetery, Murakami's prose seamlessly fuses folksiness and profundity. No one can quite say where the schmaltz ends and the subtlety begins. As ever, translator Philip Gabriel commands both melodrama and mysticism with a sure touch.
The ultimate literary cult, Murakami paradoxically never stops warning his fans against the sham of charisma and the peril of conformity. Rather, he invites them on a pilgrimage towards not truth so much as choice: a free, unqualified commitment to a person, a vocation, an art; something as grainily solid as Kuro's hand-thrown pots. For all the skittish whimsy of his style, Murakami's fictional pilgrims yearn for "weight and substance" through the traditional anchors of love and work. Both, as Tsukuru will discover, acquire value not as ideals or abstractions but simply as performances – until the last page turns, the last note fades and the last listener slips quietly from the room.
Join our commenting forum
Join thought-provoking conversations, follow other Independent readers and see their replies