Common People: The History of an English Family by Alison Light, book review: An excellent portrayal of centuries of history
The snapshot images of the industries and occupations her bloodline has brushed are excellent
Roger Clarke
Sunday 05 October 2014 21:49 Comments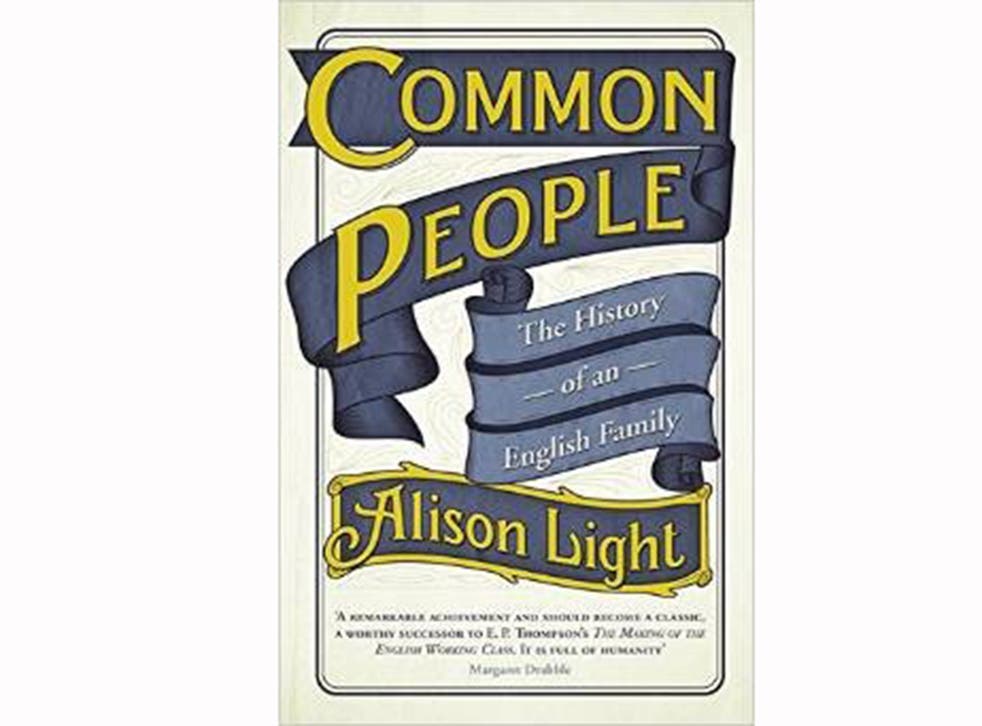 "I began this book because I realised I had no idea where my family came from" begins Alison Light in her short and beautifully written meditation on family and mobility.
A sixth-generation Portsmouth girl who grew up in the 1950s, the initial impulse was to track down and clarify some family legends for the 70th birthday of her father. What she has found many years later were religious non-conformists who hailed from a Wiltshire village on her father's side (she manages to get it back to 1688) and a slightly more conservative strain on her mother's side – saddlers, gamekeepers, policemen and publicans – lackeys of the establishment.
As she notes, professional historians rather look down on the family-history industry that first began to burgeon in the 1970s and has now blossomed through the internet. It has been denigrated as "history lite" and "comfort-zone history". The exponential nature of ancestry has also tempted many to cherry-pick the ancestors they most chose to identify with and ignore all the others. Light includes everyone, arranging this sometimes confusing array of personalities with all the deftness of one of her needle-making ancestors from Alcester.
So we have the respectable Baptists who are JPs and county councillors as well as the sailor who leaves the navy after contracting gonorrhoea, or the great-grandmother who begins life in the workhouse and dies in the asylum. In truth, poverty is never far away throughout the generations, and the family stories turn out to be a very human way of dealing with them "dressed up a little in the finery of melodrama" as he mother's mother would do.
The snapshot images of the industries and occupations her bloodline has brushed are excellent – everything from salt-cod making in Newfoundland to bricklaying in Manchester. Her grandmother Evelyn – one of the presiding deities of the book – was a member of the Forage Corps – a First World War precursor to the Land Girls tasked with providing hay for all the war horses of Flanders. And because of the Portsmouth link the sense of war is a constant presence – as a girl the author indulged in a playground chant concerning Napoleon: "Boney was a warrior, ra, ra, ra".
The final chapter is the best one – history and family merge in Portsea (in Portsmouth) and Albion Road – described as a "cesspool" in the 1850s but whose rookeries and verminous wooden houses cleared last century. Light, author of Mrs Woolf and the Servants, has a resonant name for this kind of work, with its dual suggestion of lux aeterna and the viscera of the human body.
Order for £13.60 (free p&p) from the Independent Bookshop: 08430 600 030
Register for free to continue reading
Registration is a free and easy way to support our truly independent journalism
By registering, you will also enjoy limited access to Premium articles, exclusive newsletters, commenting, and virtual events with our leading journalists
Already have an account? sign in
Join our new commenting forum
Join thought-provoking conversations, follow other Independent readers and see their replies