Fashion Books of the Year by Alexander Fury: 'Make life better, or at least better looking'
Stocking fillers for followers of fashion
Alexander Fury
Sunday 13 December 2015 13:20 Comments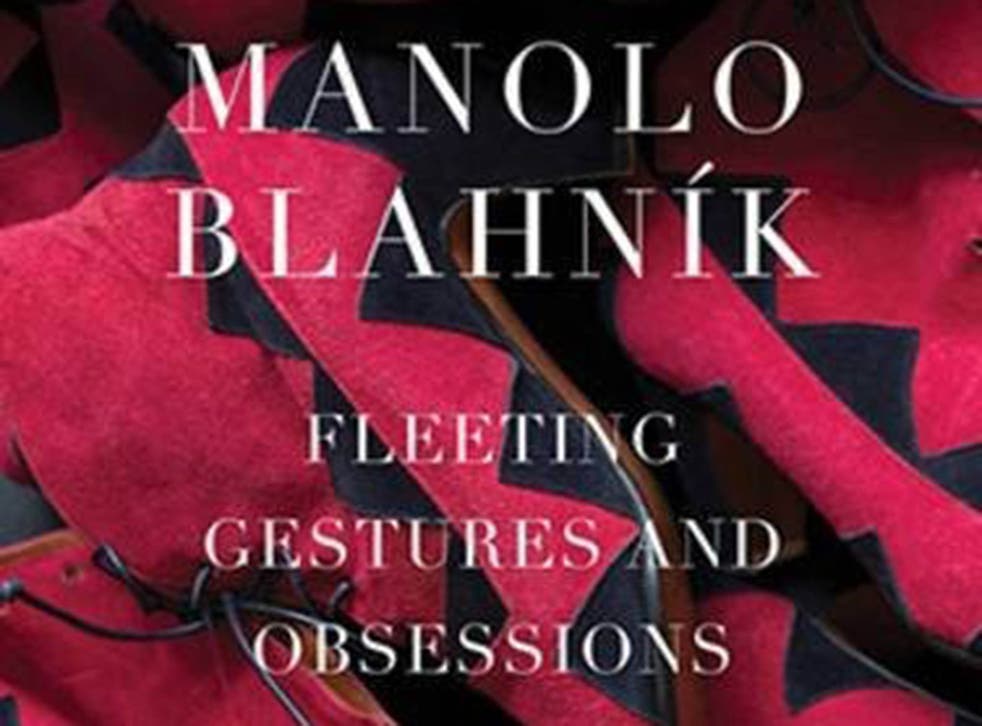 FOR THE FANCY FOOTWEAR FANCIER
Manolo Blahnik, by Manolo Blahnik, Rizzoli, £90
A designer well-known enough that you only need hear his first name to know exactly what you're dealing with – a feat equalled by few, if any, since Coco – Manolo Blahnik's lavishly-appointed tome demonstrates how wide his creative universe is, and how most of it focuses on stuff above the ankles. Roaming wide across culture, Blahnik's book covers everything from Diana Vreeland and Marie Antoinette to one-on-one conversations with Professor Mary Beard and his love of Visconti. Incidentally, he asserts that Goya painted the best shoes.
FOR THE VINTAGE ENTHUSIAST
25 Dresses, by William Banks-Blaney, Quadrille, £30
William Banks-Blaney has dressed everyone from Rachel Zoe to Helena Bonham-Carter in vintage haute couture gowns lovingly sourced from arcane spots around the world. This book charts Banks-Blaney's own choice of the 25 finest he's come across in his career, including jaw-dropping originals by Chanel, Balenciaga, and modern masters such as Mugler and McQueen. Each chapter charts a gown's origins and indicates its modern antecedents; 20th-century fashion in 25 frocks.
FOR THE CRAFTY FASHIONISTA
Make Life Beautiful, by Camilla Morton, Random House, £20
Ever wondered how to craft a Faberge egg, make a Hermes handbag, or build your own Baroque opera with costumes by Christian Lacroix? This book won't give you the bricks-and-mortar bits, but Camilla Morton's how-to follow-up to her 2005 best-seller How To Walk In High Heels is packed with funny and fashionable hints for making your life better – or at least better looking. Projects ranging from simple (iced cookies) to fiendishly difficult (a teddy-bear bedecked in quilted and chain-strung couture) come from a host of designers including the above examples, as well as Jean Paul Gaultier, Roland Mouret and Balmain's Olivier Rousteing. He's the one who did the bear, incidentally.
FOR THE FAN OF HAUTE COUTURE CUISINE
Valentino: At The Emperor's Table by Valentino Garavani, Assouline, £100
There are cookbooks … then there's Valentino Garavani's cookbook. Once dubbed the "Sheik of Chic", Valentino garnered a reputation not only for design, but the faultless elegance of his entertaining. Hence, this weighty volume is filled with tongue-in-cheek, camp-as-Christmas shots – of Valentino posing in his lavish Roman home, of Valentino's pug on the veranda of his Gstaad ski lodge, of the monogrammed napkins and towers of Meissen porcelain in his other dining rooms in London, Paris or New York. The recipes come courtesy of Valentinos' private chef Jonathan Surin. And if you're ever stuck for what to make for dinner on your super yacht, there's an added level of practicality to the fabulous pomp and circumstance.
FOR THE SKETCHY TYPES
David Downton: Portraits of the World's Most Stylish Women, by David Downton, Laurence King, £40
The instantly recognisable style of the fashion illustrator David Downton has won legions of fans – indeed, this book is populated by a clutch (what more fashionable collective verb could there be?) of stylish women who have sat for his painstakingly executed pen-and-watercolour portraits. Each portrait is accompanied by quotes, anecdotes and reminiscences about the sitter, adding up to a literary, as well as literal, portrait of each. One of those, Dita Von Teese, provides this book's afterword; the foreword comes courtesy of the haute couture designer Christian Lacroix, the perfect summary of Downton's work, half-way between fashion and old-school Hollywood glamour.
FOR THE FUTURE FASHION MOGUL
My Journey, by Donna Karan, Ballantine Books, £25
The designer of a wardrobe system that she titled "Seven Easy Pieces" – that takes very little explaining, bar the fact that they were mostly stretch and highly influential – Donna Karan built a multimillion dollar business (although she left her own-name brand earlier this year). Her candid autobiography explores the rocky road to fashion superstardom, her tussle between designer demands and her home life, her two marriages, her spirituality and her often unusual working practices – "Just about everybody I've ever worked with has seen my breasts," she declares, about half-way through, in case you've lost attention. I can't help but think that would have made a slightly more arresting moniker for this memoir. Or at least an eye-catching subtitle. Long-term Karan fan Barbra Streisand writes the foreword. I'm not sure if she's seen Karan's breasts, though.
Register for free to continue reading
Registration is a free and easy way to support our truly independent journalism
By registering, you will also enjoy limited access to Premium articles, exclusive newsletters, commenting, and virtual events with our leading journalists
Already have an account? sign in
Join our new commenting forum
Join thought-provoking conversations, follow other Independent readers and see their replies