H is for Hawk by Helen Macdonald, book review: Taming goshawks and grief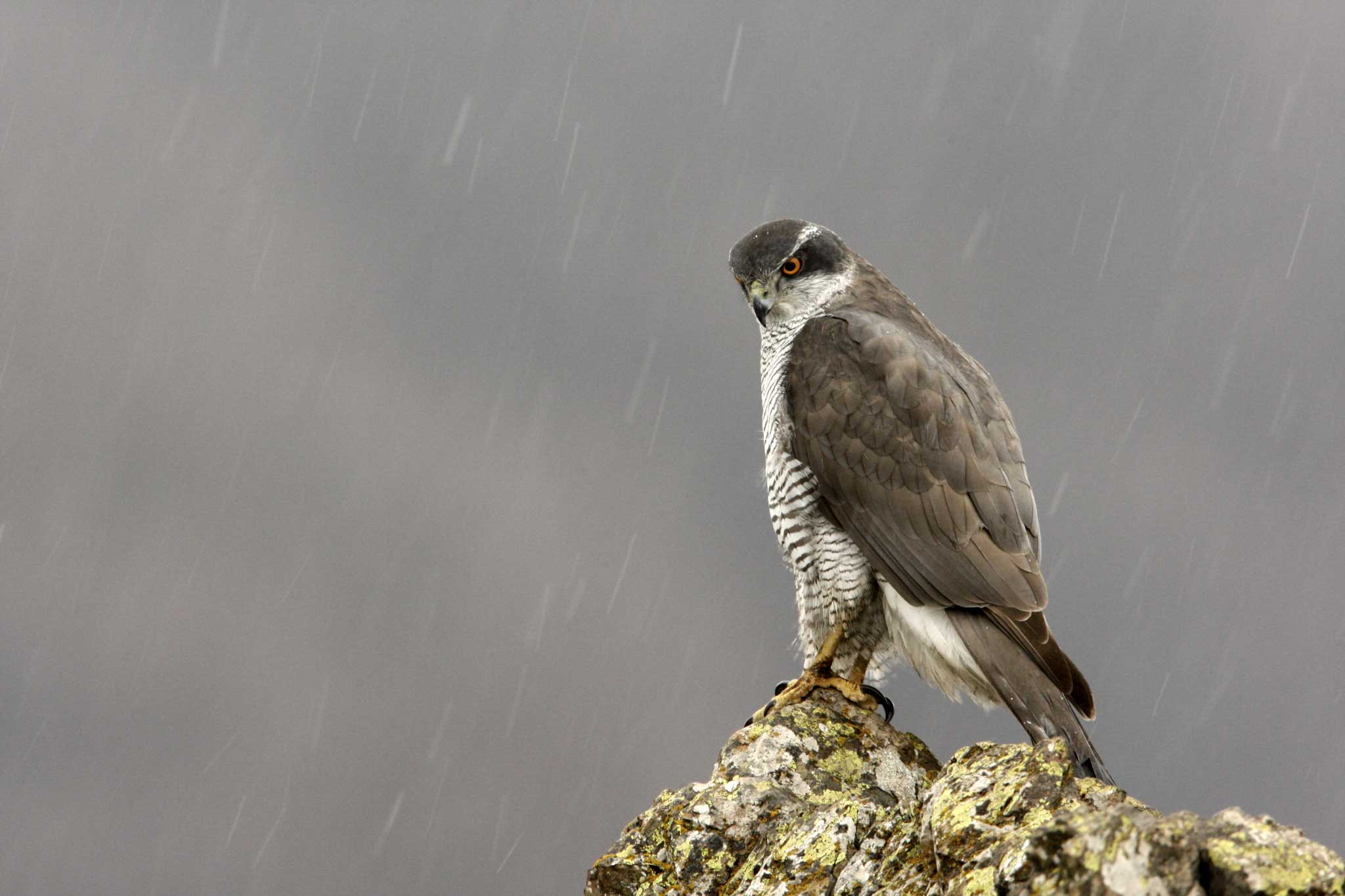 While 'H is for Hawk' is primarily a vivid and fascinating account of the taming and training of a young female goshawk, anyone seeking a straightforward piece of nature writing should look elsewhere. Helen Macdonald's relationship with the bird she variously describes as "beautiful like a granite cliff or a thundercloud" and "intimidating as hell… spooky and reptilian" is merely one of those that shape her book.
At the close of the first chapter she hears by phone that her photographer father has died unexpectedly. Unmoored by grief, infected by "a kind of madness", she travels to a quayside in Scotland with a wad of cash to take delivery of a goshawk in a crate, in the hope, perhaps, that they can save each other from the prisons they find themselves in.
At the same time her eye is caught by The Goshawk by TH White, unread since childhood and still sitting on her shelf. Long seen by aficionados as a classic of the genre, White's book records his own failed attempt to train a goshawk. The methods he used were both flawed and cruel, his understanding of the bird hopelessly overlaid with projections of his own inner turmoil: the homosexuality he attempted to "cure" through analysis and the sadistic impulses arising from his violent, dysfunctional childhood. To these relationships Macdonald adds the one she has with nature writing itself. The "Old England" much of it celebrates is a construct, she argues, while many of the classics of nature writing are by gay authors "who wrote of their relationships with animals in lieu of human loves of which they could not speak".
The countryside she explores on the fringes of Cambridge is more edgeland than wilderness, a place of field boundaries and burnt-out cars, ideal for the characteristic short flight of the goshawk from glove to kill. Macdonald herself doesn't fit the traditional image of the nature writer. A poet, she is also an expert falconer, even though she "hates killing things". She retains the anxiety of the urban interloper about which fields she has permission to enter and which she doesn't. Above all she is a woman and unafraid to be open about her acute feelings of loss.
A recent reviewer accused the book of displaying an "excess of strong emotion", but surely this is the point: at times her vision may blur with grief but perhaps this is what allows her to see things in a different way. It is worth remembering that, rather like women, goshawks were written off for centuries as hysterics, beyond education, a view compounded by White's account of his bitter inter-species battle. His portrayal is proved absurd through a series of small revelations. In a strangely touching passage, Macdonald sits with her goshawk and discovers it likes to play. "No one had told me goshawks played. I had not imagined it was possible. I wondered if it was because no one had ever played with them".
Full of sentiment it may be, but Macdonald's book avoids sentimentality. The father who taught her to watch and wait had kept the world at bay through a lens. She hoped to escape his loss by binding herself to a hawk and internalising its detached, airborne perspective. It is when she switches off her own projections and recognises her goshawk is neither symbol nor cure, merely a healthy, contented bird full of "raw good humour", that she achieves her own partial redemption.
Join our commenting forum
Join thought-provoking conversations, follow other Independent readers and see their replies