In Pursuit of Butterflies: A Fifty Year Affair By Matthew Oates, book review
Matthew Oates's lifelong pursuit of butterflies nets him an insightful, humorous memoir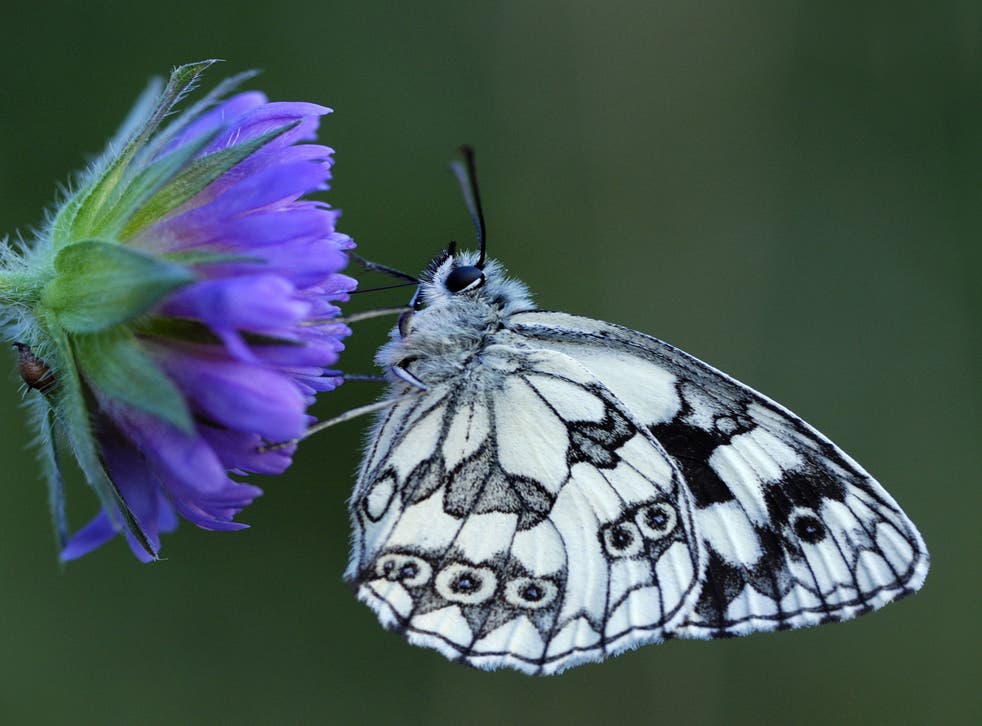 Butterfly collectors have often been seen as the 'creepy janitor' figures of the natural history world, eccentric loners whose compulsive capturing and cataloguing is a shorthand for psychopathy. Frederick Clegg in John Fowles' The Collector, J in Jose Manuel Prieto's Nocturnal Butterflies of the Russian Empire, Ben Parkinson in Carla Lane's Butterflies, the nameless groupie in Paul Weller's song The Butterfly Collector: these are but a few examples from a modern era which, if anything, has been kinder to lepidopterists. Back in the early 19th century, they were so ridiculed that guidebooks warned them to expect jeers should they venture out with their nets in public.
These days, however, pinning and mounting has been replaced by photography, and butterfly spotting is socially acceptable. It even has public champions in the writer Patrick Barkham, and National Trust conservationist Matthew Oates. In recent years, Oates has enjoyed a high profile for an entomologist, blogging and writing for newspapers, presenting on TV, radio and YouTube, and making an endearing cameo appearance in Barkham's 2010 book The Butterfly Isles. His swarming lepidopteral fanbase should now be increased and set thoroughly a-flutter by a memoir which is knowledgeable, cultured, and a welcome throwback to a gently comic kind of English nature writing.
In Pursuit of Butterflies hangs loosely on an account of the author's childhood and 50 years of butterflying, based on diaries he has kept since 1964. His progress via Sussex boarding school education, degree in English Literature, rock festivals and volunteer conservation work is interleaved with annual records of summer weather and butterfly species, with the whole lot punctuated by test match scores, and framed by a lifelong pursuit of an impossibly rare, aberrant, pure-purple form of the Purple Emperor.
There are detailed observations of butterfly behaviour, research findings and plenty of aurelian arcana ("This was a journey, if not into another world, then into another dimension of the one we think we know," he says of one research trip, but he could be describing the whole book). However, Oates sees more like a poet than a scientist. He includes his own verse in the text, and can write subjectively, with butterflies often becoming conduits to a higher understanding of nature. Thus, in a digression into the names (which are like micro-poems in themselves – Silver-washed Fritillary! Green Hairstreak!), he can explain "the truth is that these names are an integral part of the butterflying experience, as they have acoustic resonance and are genuinely musical. They also assist the natural tendency many of us have to anthropomorphise about butterflies beyond the bounds of reason."
Oates takes us to Britain's best butterfly hunting grounds, but much of In Pursuit of Butterflies is set in his former home territory of East Hampshire. Gilbert White and Edward Thomas, both strongly associated with that region, feel like presiding green geniuses, but there are also wistful notes of classic children's authors – AA Milne, BB, CS Lewis – which are nicely complemented by the incorporation of line drawings. It is possible that some people will twitch at the occasional blokey language (women as "wenches", male butterflies looking for "crumpet"), and at 480 unashamedly rambling pages it's one to dip in and out of rather than read for the plot.
But how refreshing to read a writer sufficiently confident in his knowledge to admit what he doesn't understand – and how very pleasant to be reminded that natural history can be done with humour.
Join our new commenting forum
Join thought-provoking conversations, follow other Independent readers and see their replies