In The Beginning Was The Sea by Tomas Gonzalez, Trans. Frank Wynne, book review
First English translation of the lauded Colombian novelist lives up to the hype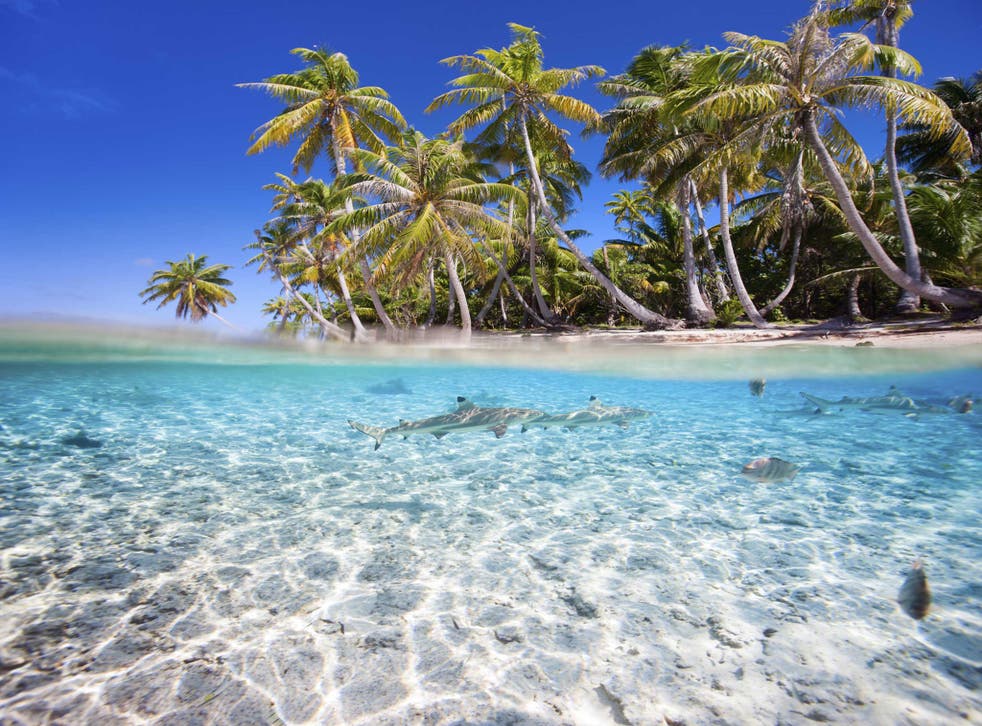 The Colombian novelist Tomás González is taken pretty seriously by Spanish-reading audiences. His peripatetic existence – as a barman in Bogota, a translator in New York and Miami – has resulted in seven novels, two story collections and a volume of poetry that have admirers like Elfriede Jelinek describing him as "a classic of Latin American literature", with others whispering about Nobel prizes.
In the Beginning Was the Sea is González's debut, which has taken over 30 years to arrive in English translation. The story behind this odd, rather haunting book is almost as intriguing as the one contained within. In the mid-1970s, González's brother Juan and his girlfriend swapped a life of intellectual partying for an emotionally and environmentally sustainable life on a remote island. Their hippy idealism – or hippy naivety – ended in disaster: Juan was murdered by a man he had hired to manage their finca (estate).
In the fictional recasting, Juan becomes J, an aimless dreamer with a fondness for big ideas, bad art, hot women and, when all else fails, staring at the ocean. His girlfriend is the fearsome Elena, who teases the locals with her bikini-clad lissomness before terrifying them with her simmering temper. The narrative shape is that of a paradise quickly gained and easily lost. J and Elena's innocence is captured in the title which is itself drawn from Kogi cosmology. This lyrical but vague philosophy is present in a story that is heavy on fate and light on context for J and Elena's escapism. The resulting mood is hallucinatory. Events wriggle and slip from J's booze-weakened grasp almost without his agency. He is swindled out of his money. His cattle die as quickly as they are born. Even a principled stance not to touch a tree on his land is jettisoned by financial necessity.
For González, J and Elena's disintegration flows from their betrayal of fundamental human and natural laws: treating people and places with indifference or contempt. The tragic consequences that follow this transgression seem inexorable enough to feel pre-destined – perhaps because González knew only too well how doomed this tilt at windmills had already proved. He is even better at creating ominous atmospheres. A tour de force description of the rainy season and the lassitude it engenders in J is extraordinarily evocative and wonderfully rendered by translator Frank Wynne. Nature proves to be perpetually glorious and terrifying. J is enraptured by an unmoving iguana, only to realise later that it was already dead. He salivates over a crab stew, but hears "claws tinkling against the tin".
It feels slightly strange to judge González by this short first novel rendered into a foreign tongue. While their descent into failure is never less than gripping, neither J nor Elena prove especially likeable or sympathetic. This may well be a bold critique of their microcosmic act of colonisation, their disregard for people, lives and ideas bigger than themselves, but it does make you tire of their moodiness, discourtesy and ineffectiveness.
Nevertheless, the simple, incantatory power of the prose suggests that González may well be the talent many are claiming him to be – one ready to fill the void left by the death of Gabriel Garcia Márquez. This small novel asks big questions without providing simple answers. Or, as J puts it: "Everything is so fucking difficult and so fucking beautiful."
Register for free to continue reading
Registration is a free and easy way to support our truly independent journalism
By registering, you will also enjoy limited access to Premium articles, exclusive newsletters, commenting, and virtual events with our leading journalists
Already have an account? sign in
Register for free to continue reading
Registration is a free and easy way to support our truly independent journalism
By registering, you will also enjoy limited access to Premium articles, exclusive newsletters, commenting, and virtual events with our leading journalists
Already have an account? sign in
Join our new commenting forum
Join thought-provoking conversations, follow other Independent readers and see their replies