Isaiah Berlin: a sage and his schools for scandal
Books of the Week: Building: Letters 1960-1975 By Isaiah Berlin, ed. Henry Hardy and Mark Pottle (Chatto & Windus, £40) and Isaac, and Isaiah: The Covert Punishment of a Cold War Heretic By David Caute (Yale, £25)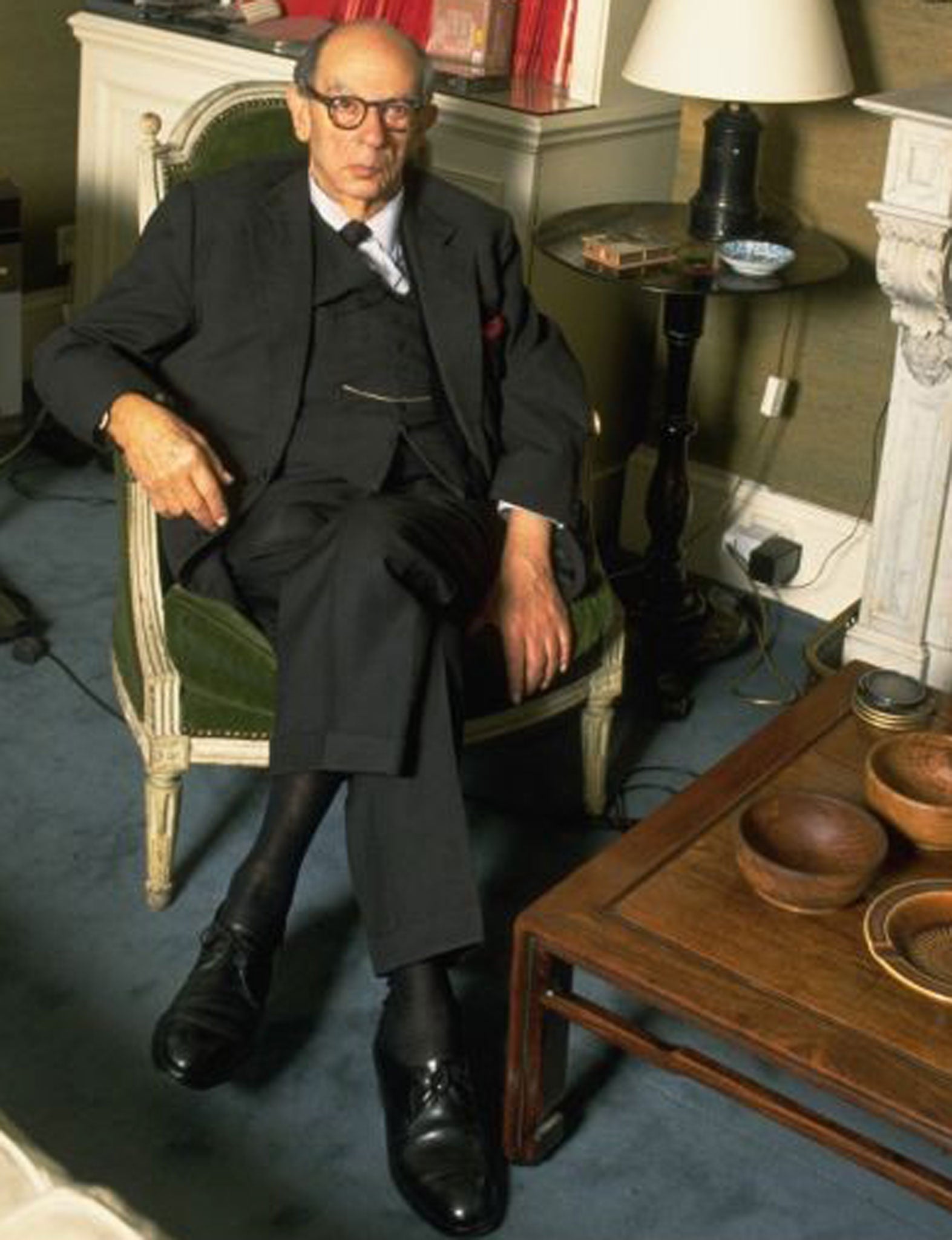 Sir Isaiah Berlin OM was a national treasure when he died, aged 88, in 1997. It was an unusual outcome for an intellectual, but then he was of an unusual kind: compulsively sociable, voluble and engaging. A Latvian Jew in flight with his parents from the Russian Revolution, an Oxford philosopher by training, and a British diplomat during the war, he counted as "the cleverest man in the land" in the high social circles he coveted.
Get money off these titles at the Independent bookshop: Isaiah Berlin and David Caute
While his academic colleagues were more circumspect, few during his lifetime dared challenge his scholarly status, which rested, above all, on Two Essays on Liberty. Newly elected, Tony Blair wrote asking for clarification on what amounted to a "yes" for multiculturalism. Berlin said belief systems were often equally valid, and incommensurate, though believers within them would not see it that way. Berlin was also the author of a history-of-ideas classic, Russian Thinkers, celebrated by Tom Stoppard in three plays at the National Theatre. Only now, without the polyglot prestidigitation that entranced audiences either side of the Atlantic, does he stand before us, the conversationalist disarmed.
The Letters, of which Building is already the third capacious volume, reveal much. Here, essentially, is an amiable lover of human nature who, apart from the dourness of scholarly routine, can't believe his luck as a successful public intellectual. After New College he spent the mid-century years at All Souls, and eventually founded a new Oxford college, Wolfson, possibly his greatest achievement.
Always, and nowhere more than while visiting Harvard, he hates being alone. He tries to work but extended writing is a torture. Already in 1960, of his shift from logic-chopping into intellectual history he writes, "It took me years to discover I was not really a philosopher in the proper sense – and the waste and the humiliation and the driving oneself against the grain." Of his 18 published books, most are collections of essays urged upon him and later put together by his extraordinary editor Henry Hardy, who has achieved the near-impossible: preservation for posterity of the stylish preoccupations of the writer who wasn't.
What Berlin relishes, whether in an Oxford Common Room, in government circles or among the wealthy, is a limited scene of action in which overblown dramas spring up out of sheer proximity. " Several splendid rows are brewing here, all wonderfully parochial, but then I have always thought that only small worlds are interesting," he writes as from All Souls in 1962. Two years later, in a letter to US newspaper proprietor Kay Graham admitting he had never really been young, he confesses how much he loves intrigue and gossip, relishing "the chance of a long, dangerous, indiscreet conversation".
It's a sexual-psychological confession of which one can feel the ramifications throughout an extraordinary life. Further afield, agoraphobia sets in. He has courted the great Russian poet Anna Akhmatova in her Leningrad apartment and written war despatches directly to Churchill, yet he admits in the 1962 letter that he feels, "when people talk about politics to me… respectful, apprehensive, bored, inadequate, remote".
Berlin's achievement was immense, in making ideas entertaining in a culture generally averse to them. Of his 1966 lectures on Romantic Thought, on the then Third Programme, the broadcaster Robert Robinson commented: "One felt one was in the presence of a magus… [his talk] was marvellously absorbing, even in spite of the delivery, which was so staccato and curious – rather like a straight man in a music hall."
Berlin's job was to take a position and defend it, which he did brilliantly, while privately he was a terrible wriggler, afraid of being caught out and stigmatised. One function of the torrential arguments was, unconsciously, to deter anyone trying to pin him down. The political scientist Bernard Crick accused him of " verbalism". A familiar trick under attack was to expand his own position so broadly that eventually, in good Hegelian fashion he would have vehemently denied, it embraced its opposite. I laughed when I found him writing, of the inspirer of 1968 student radicalism Herbert Marcuse, that "he is a Marxist after my own heart". One way to read Berlin today is to relish the passionate man between the high-flown lines. He was the snob who truly loved people, and the thinker for whom all ideas were worn on the body.
History's irony was to hurl him into the ideologically polarised life of the Cold War, which kept forcing him to define those politics of which, as he told Kay Graham, he was always apprehensive. Marketing himself as "left of centre", he was in fact an establishment conservative, yet with a conservatism uniquely marked by his flight from totalitarianism. He hated the West's pro-Soviet left, and had no truck with the anti-anti-communists who were a tad more moderate.
The Polish émigré and committed Marxist Isaac Deutscher was in many ways Berlin's alter ego in British society, an immigrant keen not to enhance the established order but pursue revolution. Like Berlin, Deutscher had lost immediate family in the Holocaust. A self-educated Party activist who came to London as a foreign correspondent, he achieved eminence through his biographies of Stalin and Trotsky and was lionised by the (anti-anti-communist) New Left in the 1960s.
David Caute's penetrating study of why Berlin stepped in to deny Deutscher a Chair at Sussex University, only to disavow it, starts from the moment Berlin calls Deutscher "morally intolerable" and "a falsifier"; also "a mangy Jew", who, like Marx, betrayed his Jewishness. One doesn't care that Deutscher, with his "strategic view of truth" and ready sidelining of ballot-box democracy, didn't get the job. That slightly undermines Caute's narrative strategy. But Isaac and Isaiah addresses a great deal more. Like his earlier volumes, it shows how the Communist phenomenon shaped British culture for 50 years and got under all our skin, while tensions over Zionism grew.
Lesley Chamberlain's latest novel, set after the Russian Revolution, is 'Anyone's Game'. She is also the author of 'The Philosophy Steamer: Lenin and the Exile of the Intelligentsia'
Join our commenting forum
Join thought-provoking conversations, follow other Independent readers and see their replies