Journey into the Past, By Stefan Zweig
Lovers' tale told with intensity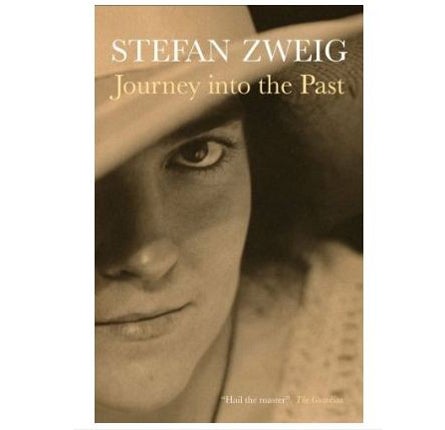 Ludwig is a young engineer, ambitious, impoverished and proud. With great reluctance, he agrees to take up residence at the opulent Frankfurt villa of his elderly and ailing employer.
There, he and the councillor's young wife are drawn together, yet neither can acknowledge the depth of their feelings until Ludwig is sent to Mexico to set up a mining operation. As they face separation, their passion explodes – but will their love survive the test of time and distance?
Journey into the Past is vintage Stefan Zweig – lucid, tender, powerful and compelling. It was begun in the mid-1920s, along with several of his most unforgettable tales. Zweig continued to polish the story, and the corrected typescript remained with a London publisher at his death in 1942. Published in the complete German edition of his works in 1976, it has now been translated by Anthea Bell, one of our finest – and most prolific – translators from German.
Though Zweig completed two full-length novels and many short stories, the novella was the form in which he excelled. In the hands of a practitioner of Zweig's calibre, it can achieve an extraordinary intensity. This novella's characteristic framing device of a railway journey emphasises that we are dealing with a critical moment that will define the rest of that existence.
As in much of Zweig's fiction written after the First World War, Journey also shows the devastating effect of that conflict. In Mexico, Ludwig crosses off the days on the calendar like a prisoner awaiting release. But then his hopes founder on "the disastrous day that pitilessly tore up not only his calendar but, with total indifference, the lives and thoughts of millions".
Thanks to Pushkin Press and the New York Review Books, Zweig has been rescued from unjustified obscurity in the English-speaking world, and has found articulate champions, including the novelist Paul Bailey, who has provided an introduction to this book. Aficionados will be glad to know that there are more such gems still awaiting translation.
Join our commenting forum
Join thought-provoking conversations, follow other Independent readers and see their replies