Mary Quant: Autobiography, By Mary Quant
Liz Thomson
Friday 24 February 2012 01:00 Comments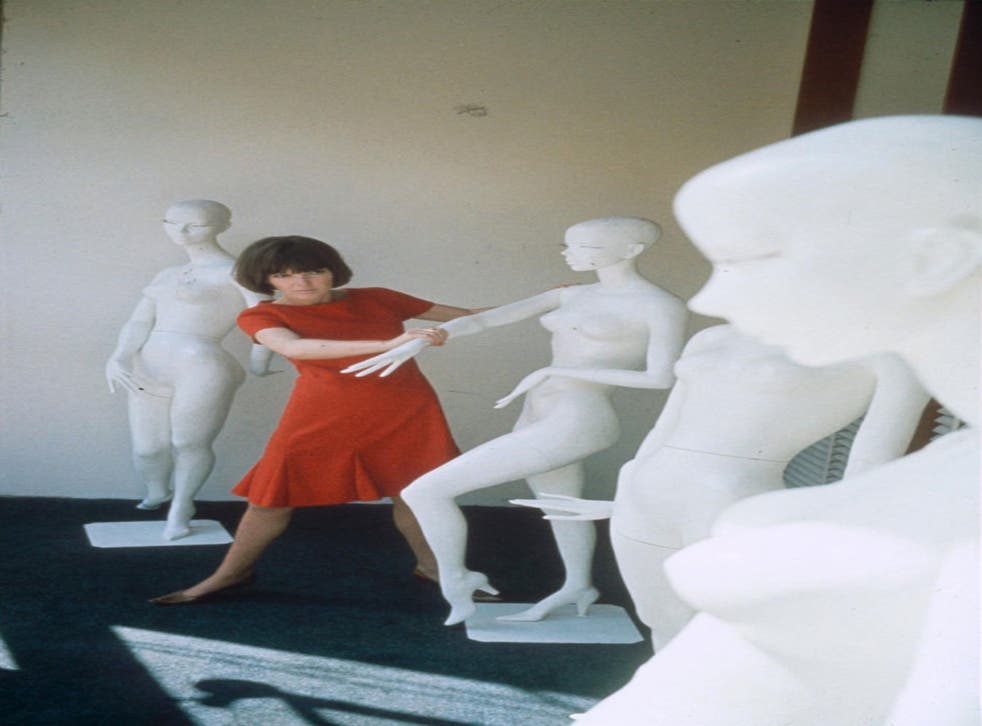 Together, Mary Quant and the Beatles defined the 1960s. If England swung – and Time magazine thought so, its April 1966 cover capturing the moment – then Mary, every bit as much as John, Paul, George and Ringo, set it in motion. As Jan Morris wrote later that year: "England was an aristocracy gone to seed, exhausted by war and responsibility, and very nearly tired of life. It was the Angry Young Men of the Fifties who shocked the old body into self-awareness: The Beatles and their friends ... put her into mini-skirts".
Quant democratised fashion, hitherto French and frivolous, creating clothes – ultimately a whole look – for young women who once went from gymslip to twinset, morphing into a younger version of their mothers. She named the mini-skirt after her favourite car – and later designed a special edition of the Issigonis original, which had debuted in 1959.
Bishops, judges and Telegraph-reading fathers complained about the "disgrace" of the mini yet thrilled at the new vista. Quant gave women "legs and an easy look and a mix of male suitings and very feminine blouses under sleeveless dresses", topped off by "Picasso ponytails or Vidal Sassoon bobs and five-point cuts". Her first creations were run up on a sewing machine in her Chelsea flat from materials bought at Harrods. They were sold in Bazaar, the shop she and her soon-to-be-husband Alexander Plunket Green launched (along with an espresso bar and a restaurant) with his £5,000 inheritance. Opened in 1955, Bazaar made history, and soon Quant and her designs were being featured in Vogue. The designer herself was scarcely into her twenties.
This book's cover shows Quant in mini-skirt and blouse under a suede jerkin, her shapely legs clad in tights – which she brought out of the theatre and on to the high street (the paraphernalia of stockings didn't work with the mini) and produced in a variety of colours, textures and patterns.
The photo sums up the era: Quant was designing clothes for girls like her. Soon there was perfume, make-up, linens, carpets and a doll. Daisy – named after her celebrated trademark – was Britain's response to the ubiquitous Sindy, an English rose complete with a wardrobe of MQ clothes. So successful was she that an "alter ego doll was conceived": Havoc, all jeans and leathers, astride a Harley Davidson.
Quant was a worldwide success, at her peak designing 18 collections a year. She and her aristo-dandy-jazz-loving errant husband, whom she met at Goldsmith's art school, clearly enjoyed every minute of it: launching her JC Penney collection at the British Embassy in Washington; driving to the South of France in his open-top Bentley, holing up at La Colombe d'Or, where Picasso and Matisse paid their bills in paintings, son Orlando in tow; hanging out with a Beatle or two; lunching with Nureyev... Catalytic figures and stars in their own right, Quant and "APG" made the Sixties Technicolor.
Yet the story is modestly told, and the book less an autobiography than a series of deftly painted scenes from a life. In a scant half-dozen pages, she recalls her parents, the children of Welsh miners, who won scholarships and took Firsts, and the "enormous fun" of a wartime childhood.
Her interest in fashion started early (asked during a history lesson to take sides in the Civil War, she chose the Cavaliers, "as they were more chic") but her parents told her there was no future in it. Art school was a compromise. By page 18 she's earning £3 10s a week making hats in Brook Street. By page 24, she's part of the Chelsea Set, and the likes of John Osborne, Audrey Hepburn and Brigitte Bardot are beating a path to Bazaar.
Quant brings to her memoir the same unerring sense of style and detail she once brought to fashion. She's got terrific recall, a neat turn of phrase, and the story she tells is as much the socio-cultural history of an era as a personal one. If only she'd told it at greater length.
Register for free to continue reading
Registration is a free and easy way to support our truly independent journalism
By registering, you will also enjoy limited access to Premium articles, exclusive newsletters, commenting, and virtual events with our leading journalists
Already have an account? sign in
Join our new commenting forum
Join thought-provoking conversations, follow other Independent readers and see their replies